Delicious French omelettes that will make your day!
This is kind of pancake made only with eggs and little bit of milk (no flour!).
Full of proteins, this is the breakfast I choose when there is long day in front of me.
It's for you to decide what would you like inside it. You can put vegetables, cheese, ham and different kind of spices!
Here I propose you a simple Goat Cheese and Tomatoes Omelet.
PLEASE visit our Facebook page and LIKE us to stay in touch!
(& if you feel like LEAVE A COMMENT in English, French, Polish or German!)
For 1 (15cm of diameter) Omelet:
♥  1 egg
♥  1 spoon of milk
♥  pinch of salt (remember that if you plan to put some cheese in in, it is already salty itself!)
♥  pinch of pepper
To put inside:
♥  2 slices of goat cheese
♥  1-2 slices of tomato
♥  1 teaspoon of olive oil
1. Mix the ingredients for the omelet.
2. Fry it shortly on medium hot pan on some olive oil.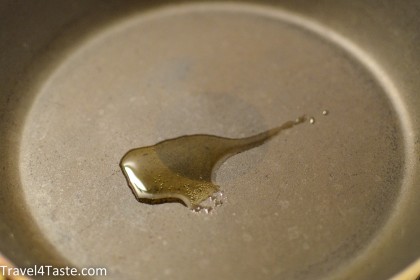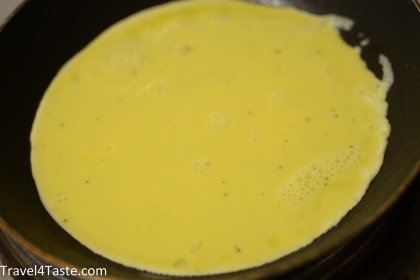 3. Directly after turning your Omelet put cheese and tomatoes on it.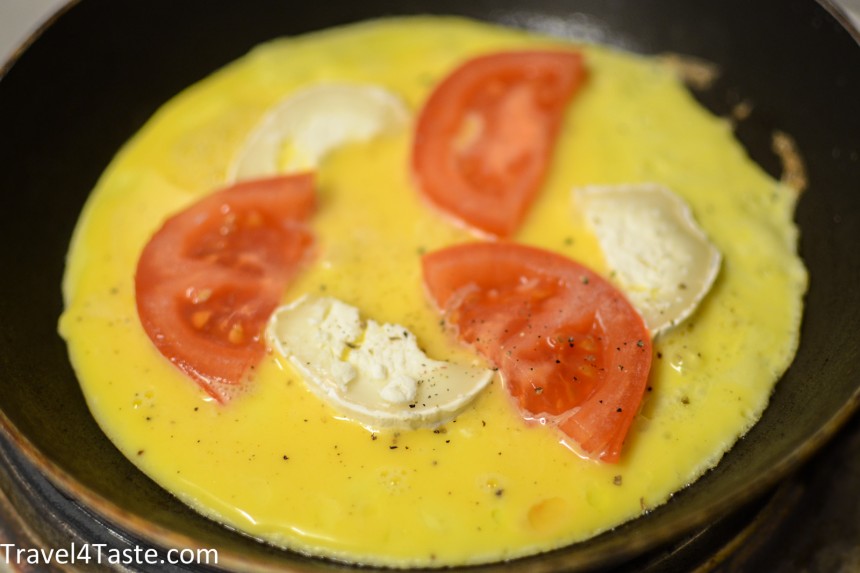 4. In order to turn in the best is to use a large spatula (especially if you put lot of vegetables).
5. After 30sec to 1min it should be ready. Enjoy!