Nachos (Tortilla chips baked with beans, green paprika and cheese)

Perfect for an evening with friends or as a snack while watching a movie.
It only takes 25min to prepare!
PLEASE visit our Facebook page and LIKE us to stay in touch!
(& if you feel like LEAVE A COMMENT in English, French, Polish or German!)
For 2-3 people:
♥ 200g tortilla chips
♥ 80g grated cheese (eg. Gouda)
♥ 400g canned white (or red) beans
♥ 1 medium green paprika
♥ 1 tomato
♥ 1/2 teaspoon chili powder
1. Cut paprika and tomatoes. Then fry them in olive oil for around 8 minutes (until they get a bit softer)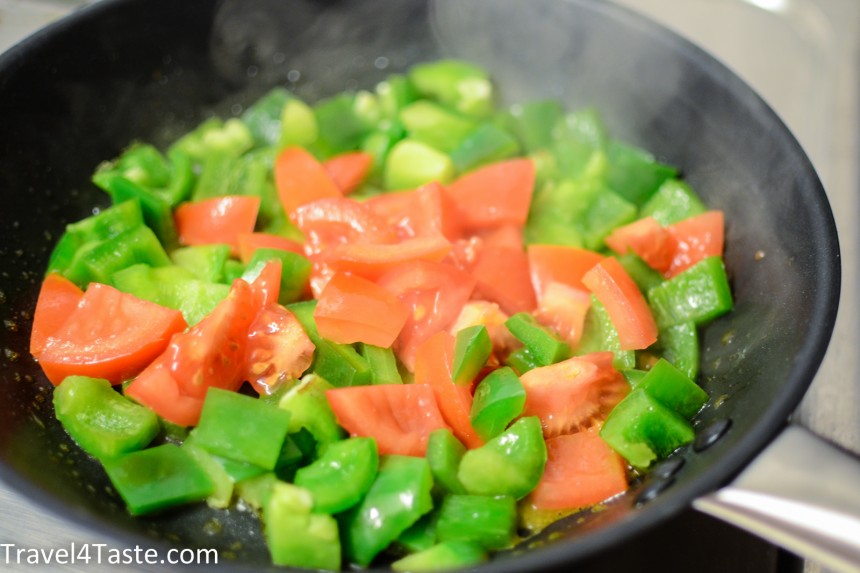 2. Add beans and chili powder and stir it for another 5 minutes.
3. Put a sheet of aluminium foil on a baking tray and put the tortilla chips on it.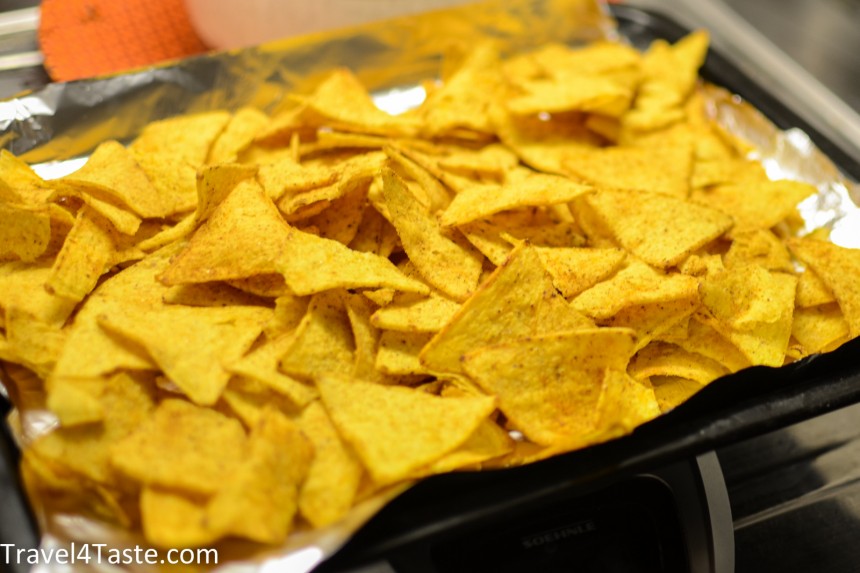 4. Put the vegetables over the tortilla chips and cover them with grated cheese.
5. Put the tray into a oven, preheated to 200 °C, and bake it for 10 minutes (until cheese melts).
6. We had it with a yogurt garlic dip. 🙂
---
---