Simple, healthy and delicious! I love to have it in the evening after a long day of work. The good thing about this recipe is, that whatever fruits you have at home, they will be perfect. Those can be fresh fruits, but also canned (I love peaches!)or frozen fruits and even jam !

Follow us on Facebook & Instagram
For 1 portion you will need
♥  Few spoons of rice, cooked (you can use these instructions, but instead of olive oil add a bit of butter and instead of salt, pinch of sugar)
♥  100mL natural yogurt
♥  handfull of red fruits (ruspberries, backberries, blueberries etc.) I used frozen one
♥  few grapes
♥  2 big strawberris
♥  1 peach (from can is perfect!)
♥  1/2 kiwi
♥  a bit of dark chocolate
1. Put in a bowl cold rice (or still a bit warm) and add yogurt and decorate with sliced strawberries.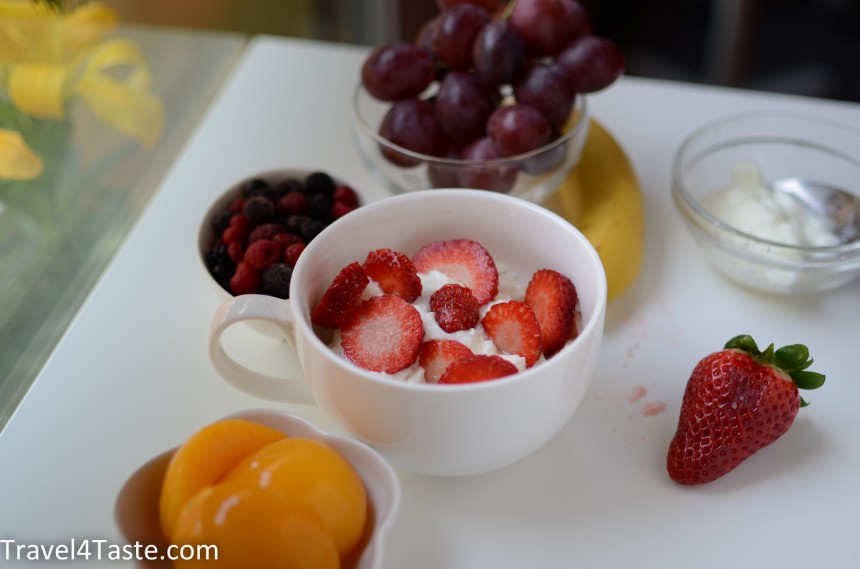 2. now add the peach and other fruits.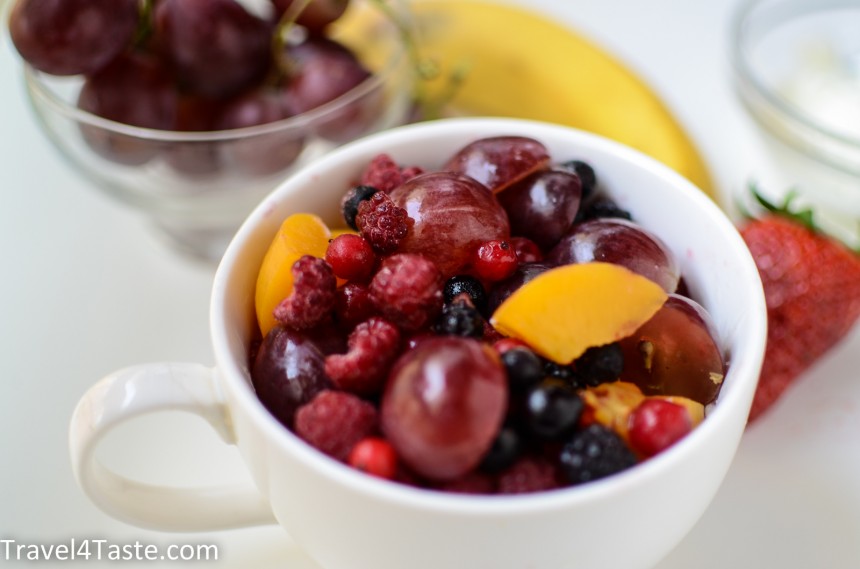 3. Add a little bit more yogurt on the top and sprinkle everything with some chocolate. And it's ready!

 (Please LEAVE A COMMENT if you feel like)
And here is another version (breakfast one!) with peaches and fresh blueberries