Indian Curry with Chinese Cabbage & Cashew Nuts

Both, me and my boyfriend, we love good Indian food. Here I would like to present you a well tested recipe from a german cookbook of my boyfriend. It is a spicy combination of turkey, chinese cabbage and cashew nuts. To get all ingredients you might have to visit a Chinatown in your city, but everything should be quite simple to get in Europe.
PLEASE visit our Facebook page and LIKE us to stay in touch!
(Please LEAVE A COMMENT if you feel like  

)
For 4-5 portions you will need:
♥  500g turkey breast, sliced
♥  150g cashew nuts
♥  1 red paprika
♥  green part from 450g of Chinese cabbage (Pak Choi)
♥  1 clove garlic
♥  1 onion
♥  400mL coconut milk (not sweetened)
♥  2 tablespoons Sesame oil
Spices:
♥  1,5 teaspoon curry
♥  1 teaspoon ginger powder
♥  1/2 teaspoon lemongrass powder
♥  2 lemongrass stems
♥  1 teaspoon Tamarind paste
♥  1 teaspoon cumin powder
♥  1/2 teaspoon cardamom, ground
♥  1/2 spoon freshly ground pepper
♥  Salt (to taste)
1. Start with roasting your cashew nuts. Put them on a hot pan and make them a little bit darker. Do not burn them ;).
2. Put the nuts on the side and fry the turkey with a little bit of olive oil.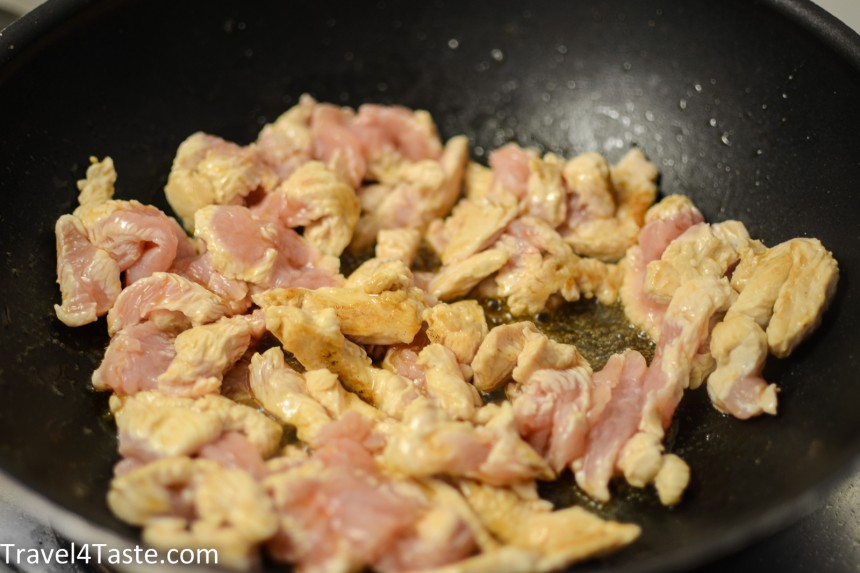 3. Slice the onion, paprika and garlic. When the turkey is done add the paprika and the onion. Stir everything together and fry until vegetables are softer.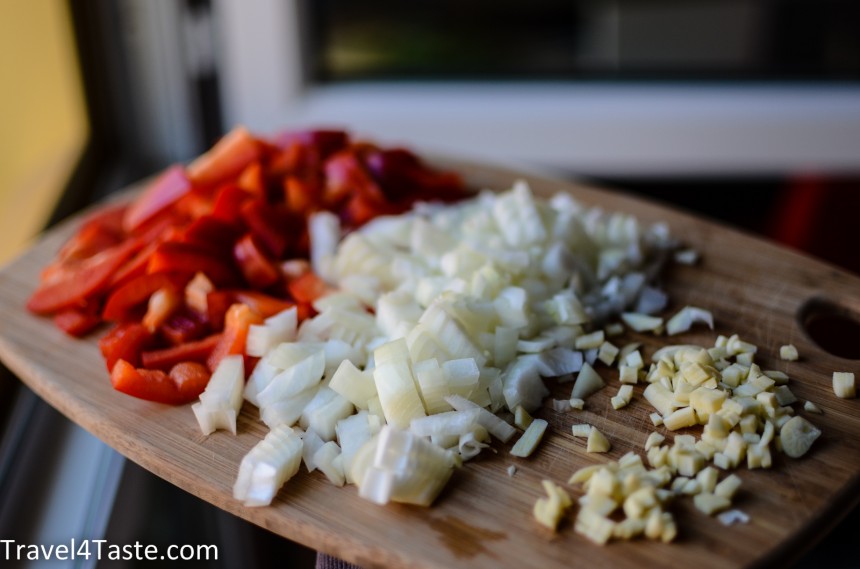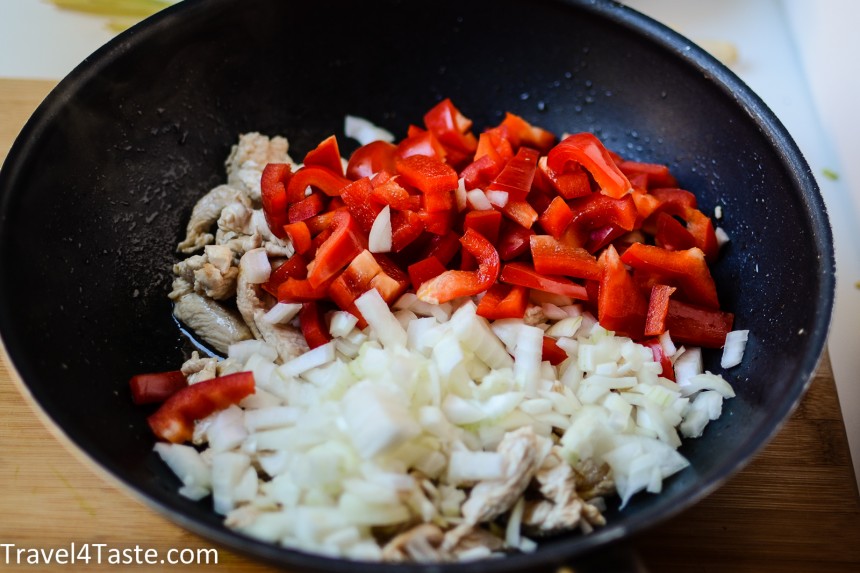 4. When vegetables are done add garlic and spices.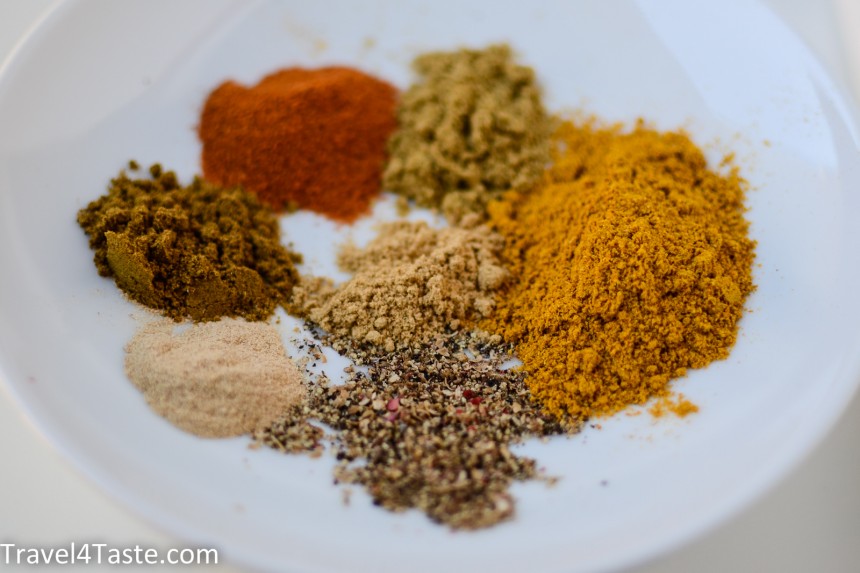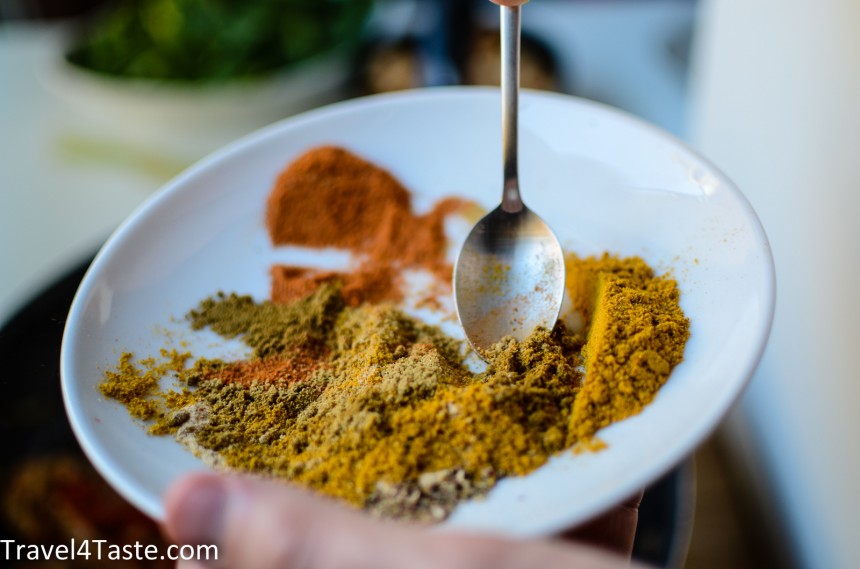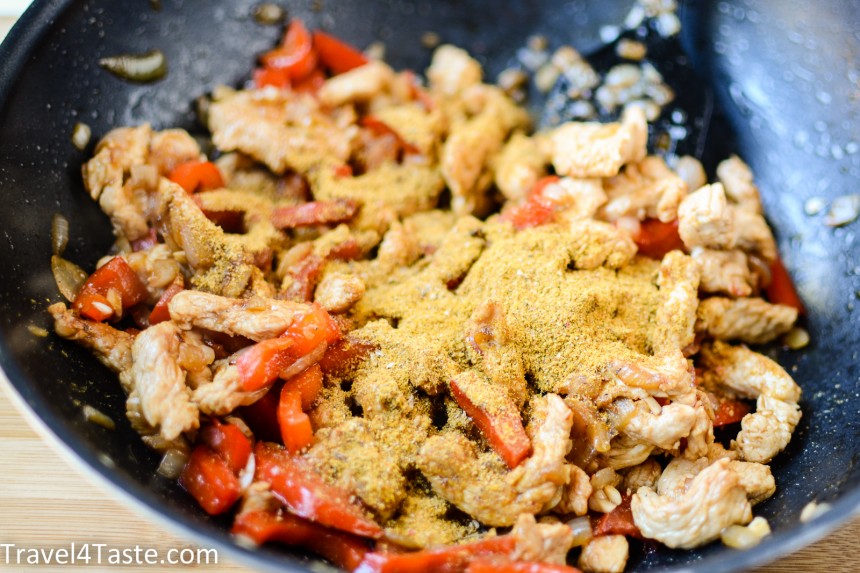 5. Stir everything together on a hot pan for around 5min and add coconut milk and Tamarind paste.
6. Add cashew nuts, lemongrass and sliced chinese cabbage leaves. Cook for another 5-10min.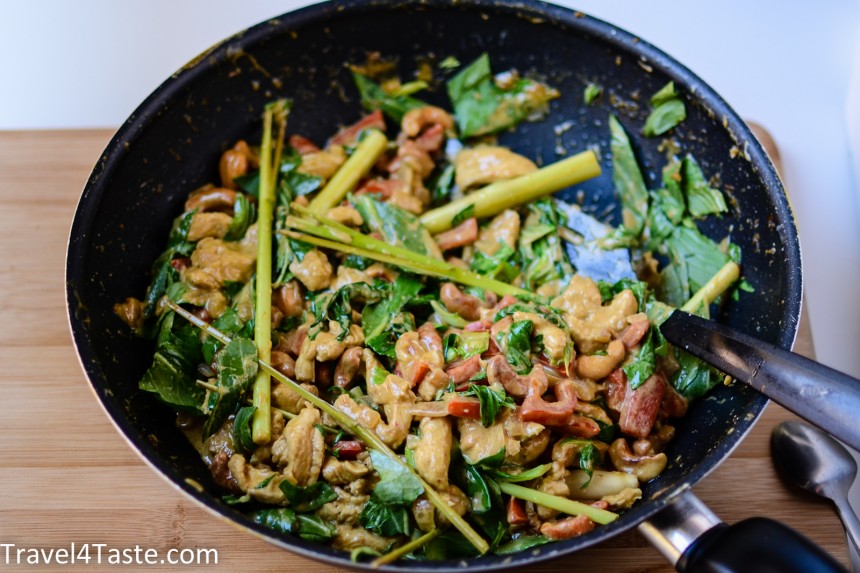 7. Serve with  rice. Enjoy the smells, texture, taste and colors!!! 🙂
(Please don't be shy and LEAVE A COMMENT if you feel like) 🙂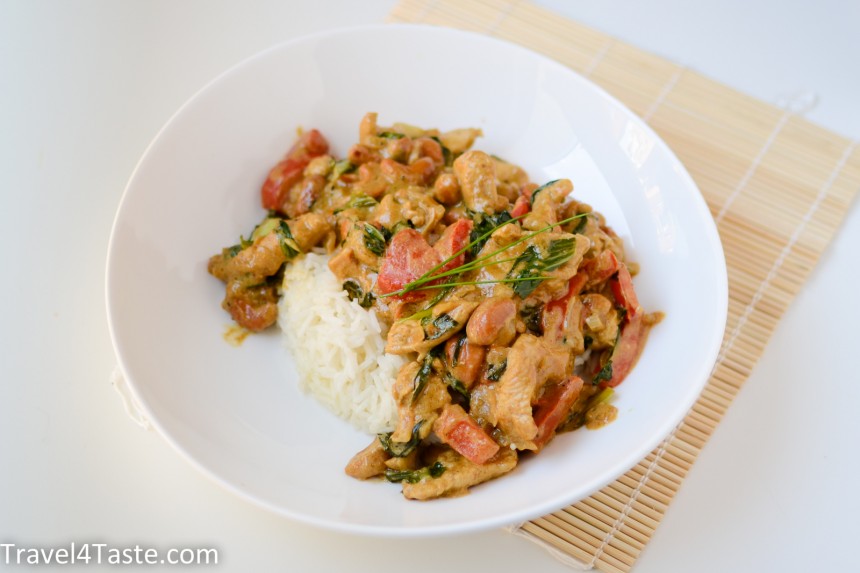 ---
---