Zucchini Pancakes

These Zucchini Pancakes are an interesting alternative for the traditional sweet one. They are soft, fluffy and full of zucchini! They goes really nice with fresh yogurt with some freshly ground pepper.
PLEASE visit our Facebook page and LIKE us to stay in touch!
(Please LEAVE A COMMENT if you feel like ♥)
Mix for 2 portions:
♥ 150g flour
♥ 1 teaspoon sugar
♥ 1/2 teaspoon salt
♥ ⅔ teaspoon baking powder (4g)
♥ ½ teaspoon baking soda (3g)
♥ 1 pinch of salt
♥ 1 egg
♥ 250mL milk
♥ 150g zucchini, grated
♥ oil (rapeseed oil, grape seed oil but NOT the sunflower oil)
1. Mix all dry ingredients in a bowl. In another bowl beat egg with milk.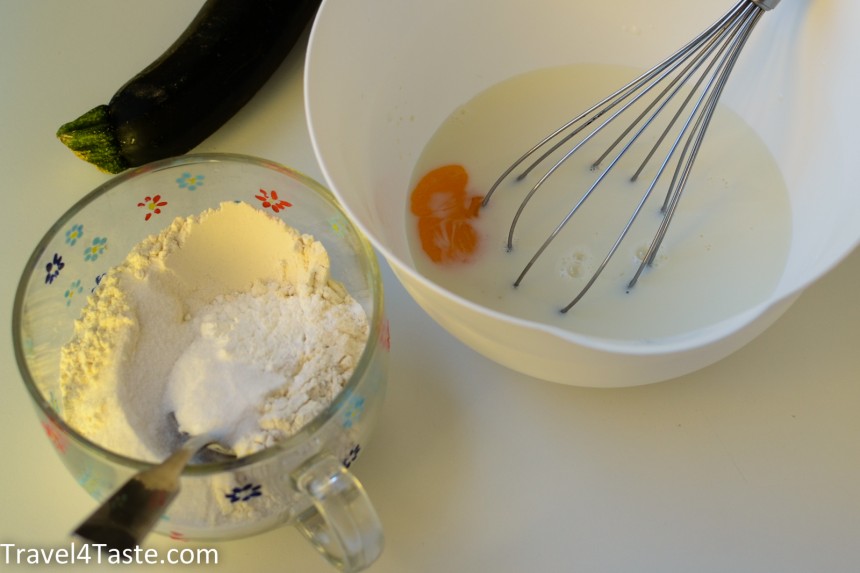 2. Mix the dry and wet ingredients (you can use a blender).
3. Add grated zucchini.
4. Put some pancake dough on the center of the hot frying pan with a tiny little bit of oil. Turn it on the other side when it starts to bubble.
5. Serve with natural yogurt with freshly ground pepper. Enjoy & Please LEAVE A COMMENT if you feel like! 😀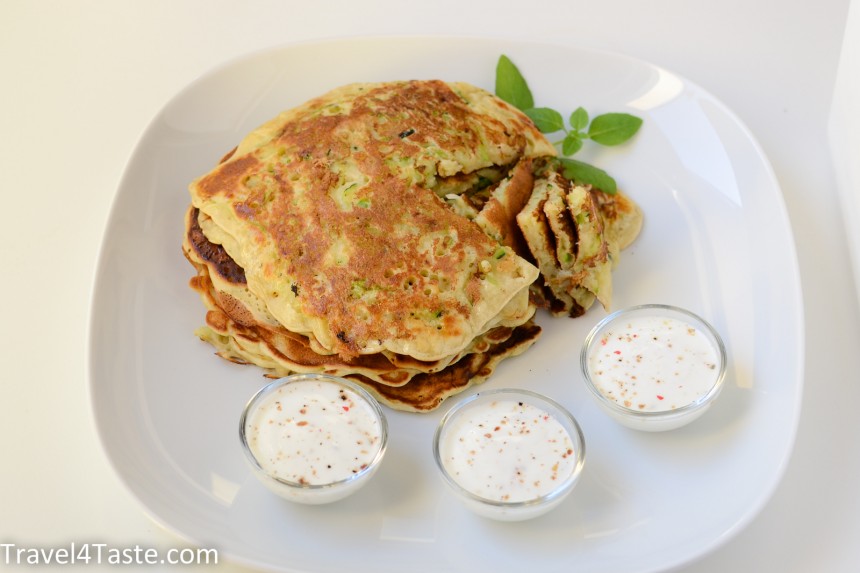 ---
---