Express: Goat cheese baked with Figs and Bacon on the Puff Pastry

I have already presented you instructions how to prepare this delicious dish from scratch (you can find it here). Here is an express version you can prepare much quicker after a long busy day. This one uses a puff pastry you can buy in a supermarket and the figs with a honey & vinegar sauce are replaced with fig jam sprinkled with vinegar.
[facebooklike]
For 6-8 little portions:
♥  Puff pastry: I bought 280g one
♥  balsamic vinegar
♥  fig jam
♥  bacon
♥  goat cheese
1. With a little bowl I cut out 7 circles from the puff pastry dough.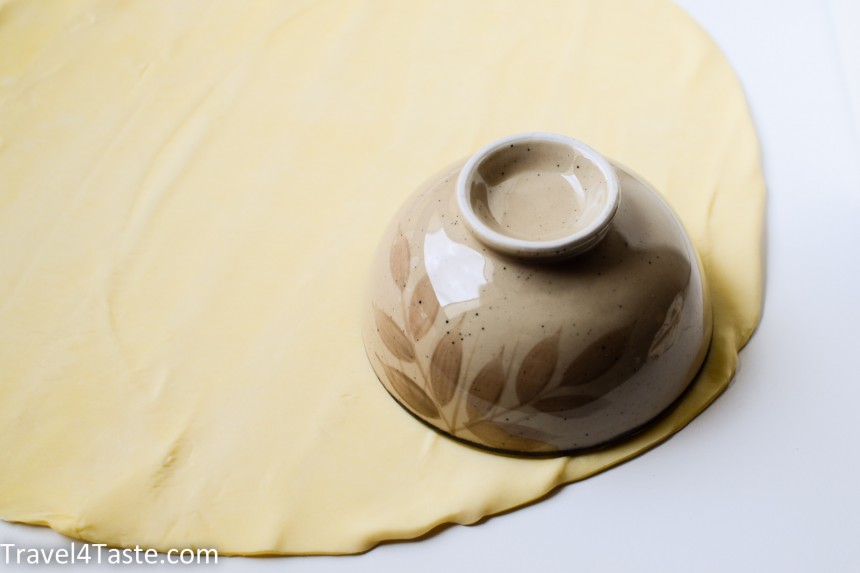 2. Cover each one with jam and sprinkle with vinegar.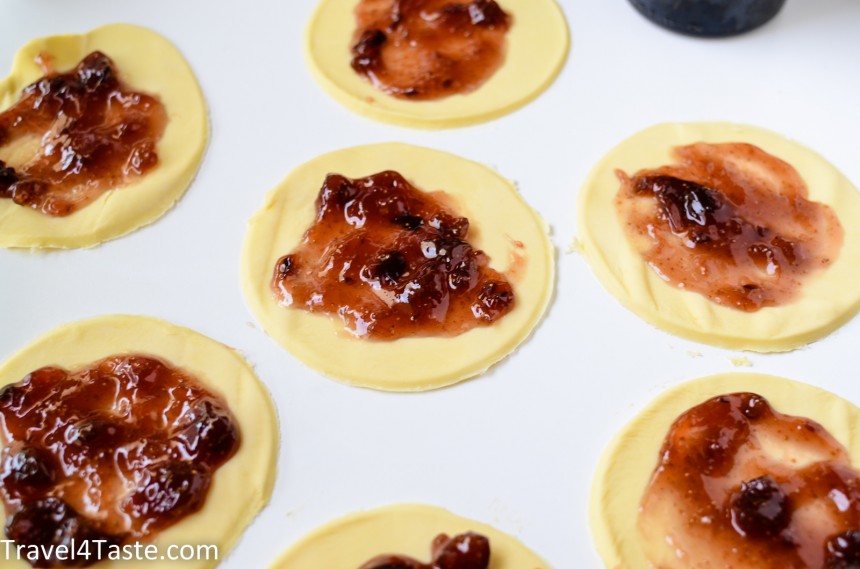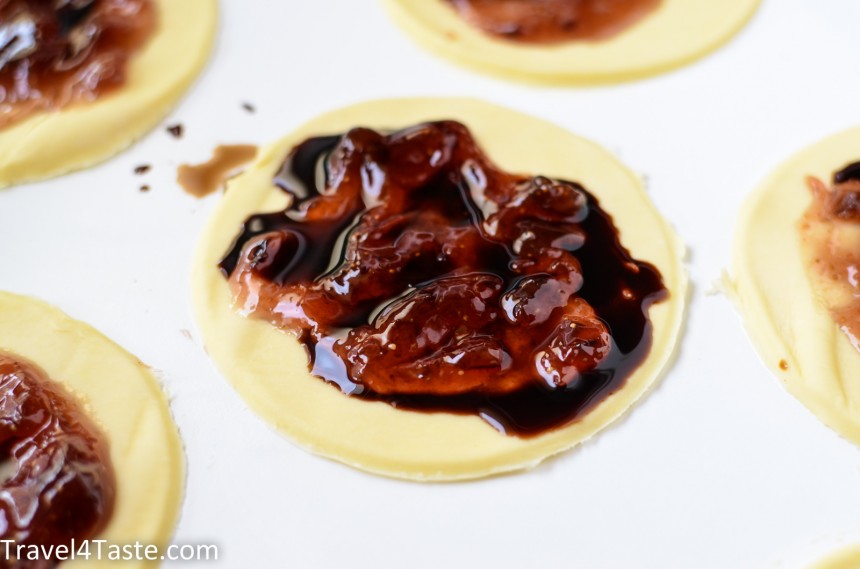 3. Put cheese and bacon on and bake at 220'C for around 15-20min. The puff pastry should get golden-brown.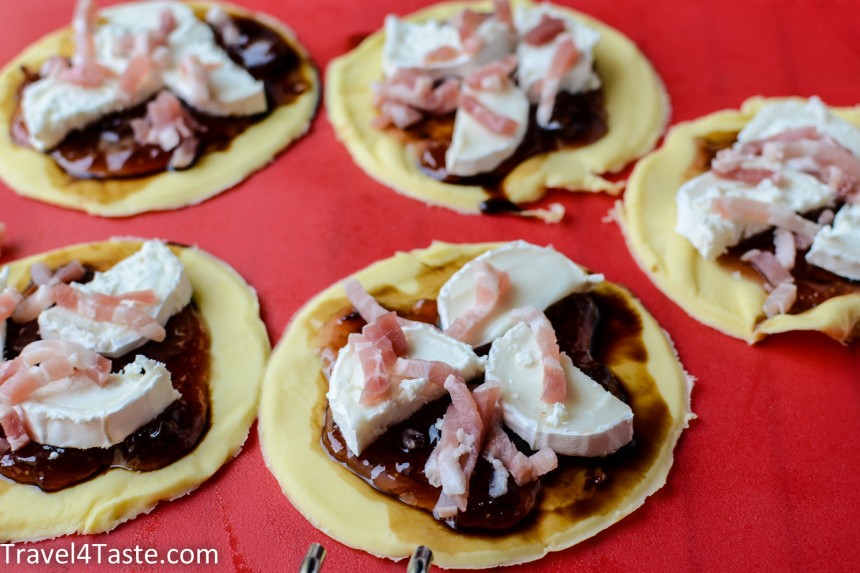 Enjoy! 🙂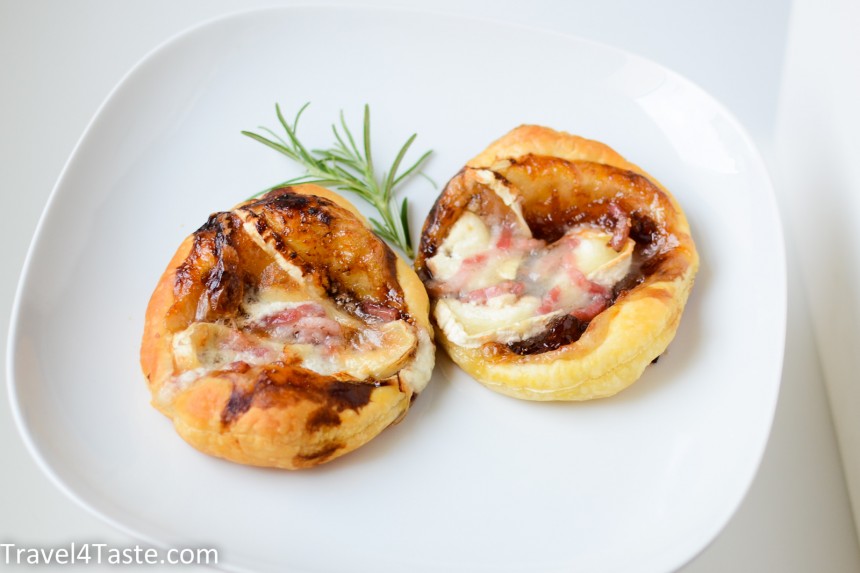 ---
---