In the end of April, while participating in a scientific congress, I took the opportunity to visit Angers. It is the capital of the former French region called Anjou.
It is a little, charming town. Perfect for afternoon and weekend walks. They have a middle age castle (a part you can see on the right side of the picture).
Follow us on Facebook & Instagram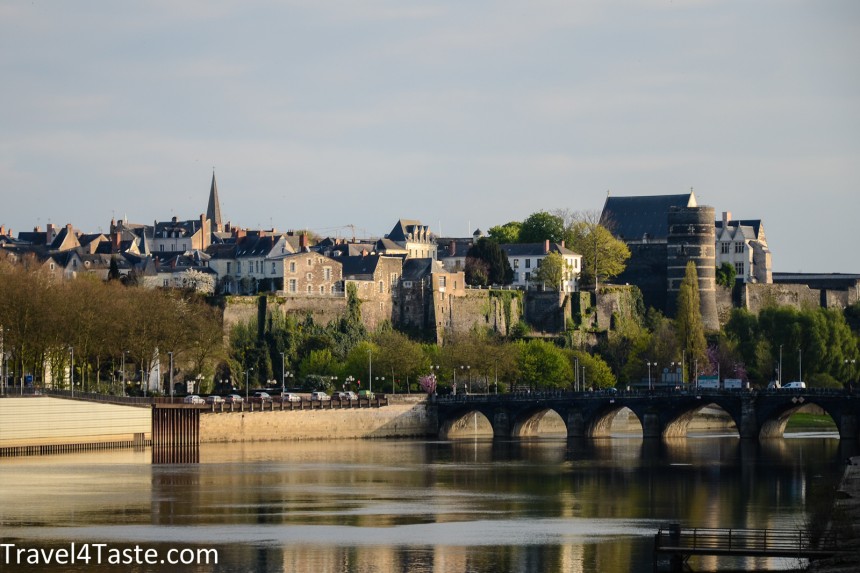 There are many beautiful timber framed houses.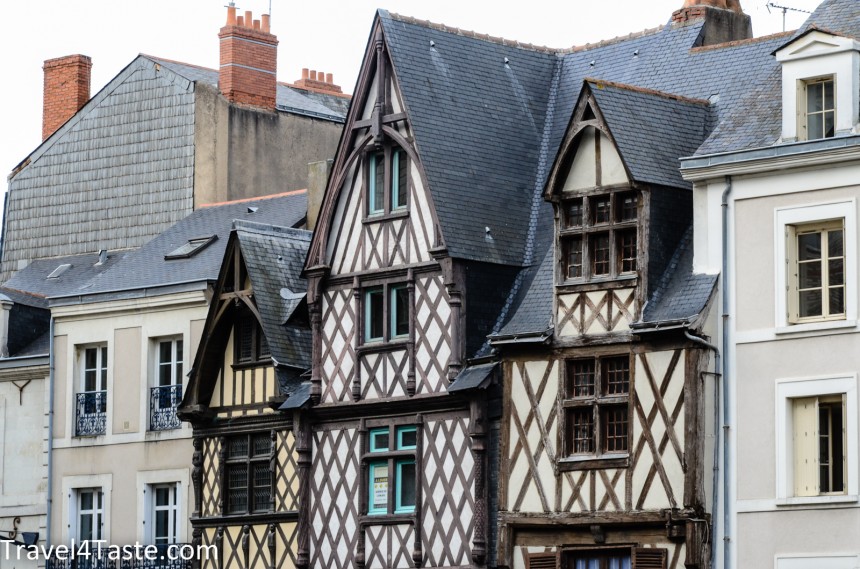 I especially liked the town center around the Carrefour Rameau and Place du Ralliement. It is a touristy place with many charming restaurants, bars and shops. I tried a restaurant called " le Théâtre" (7, place du Ralliement 49100 ANGERS) where I could taste some of the regional specialities.
As an entrée I had a French chicken pâté.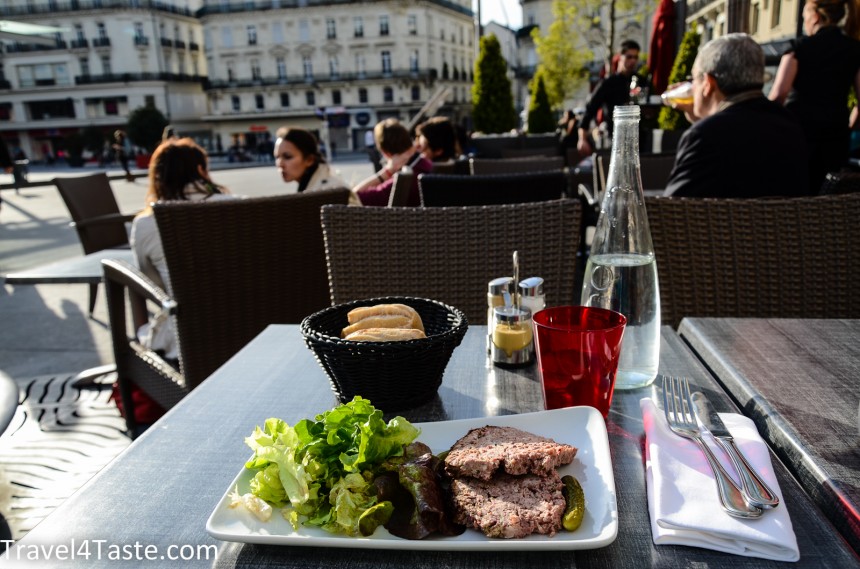 I also tried the restaurant's speciality: duck with regional red wine (Anjou) sauce. Really nice! On my blog you can find three ways to serve the duck: with orange or with honey & vinegar sauce or with Port wine and raspberries!.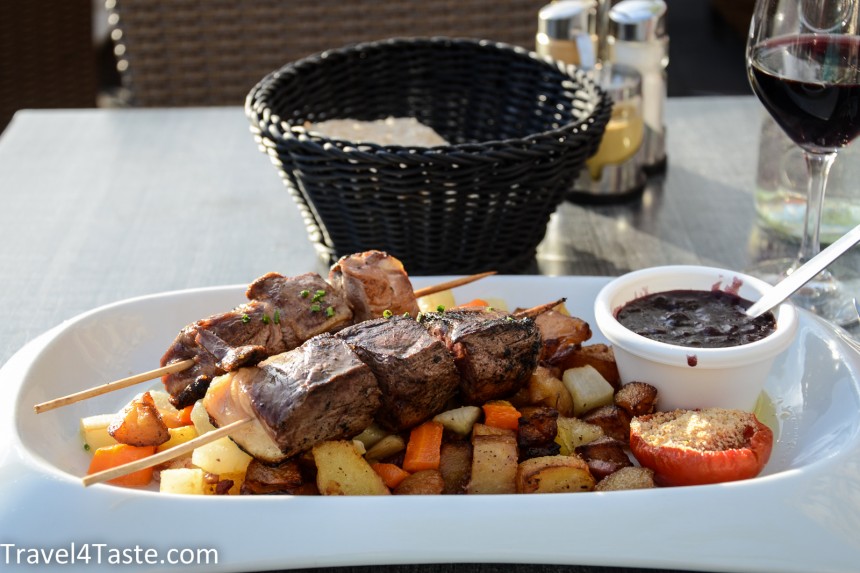 Everything while enjoying the beautiful view of the city center.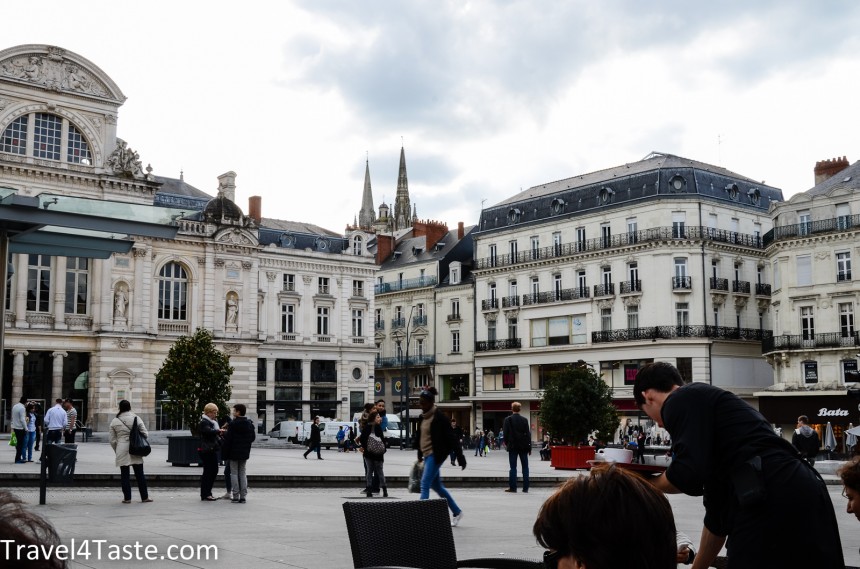 Famous orange-flavoured liqueur called Cointreau also comes from this region. I tried a sangria with this liqueur.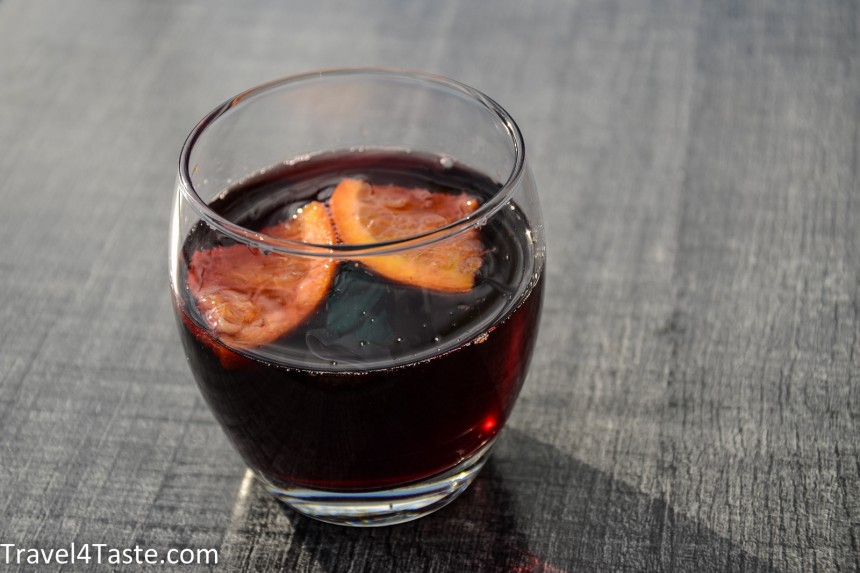 My scientific congress was finished with a visit to the museum of the contemporary tapestry. It presents the work of Jean Lurçat called Le Chant du Monde (The Song of the World) from 50s & 60s of XX century. If you like symbolism you should visit it too.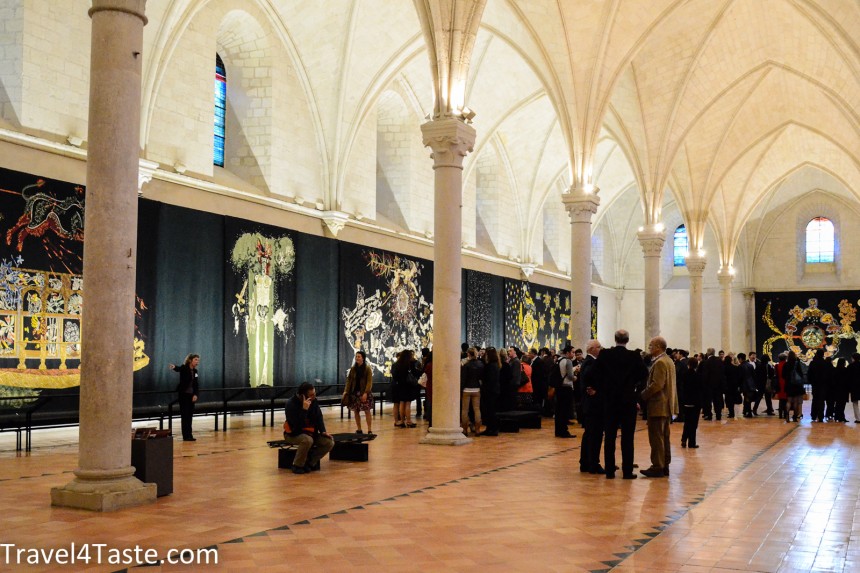 After visiting the exposition we all went for a nice dinner. It was a quite fancy dinner in the building from XII sentury (l'hôpital Saint Jean).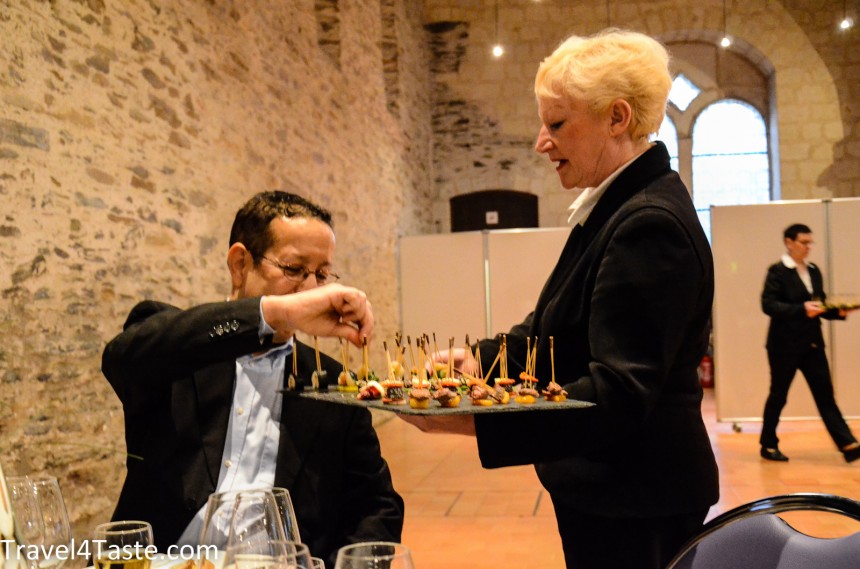 As an entree we enjoyed a delicious lobster salad.
Next we had a nice and tender piece of beef.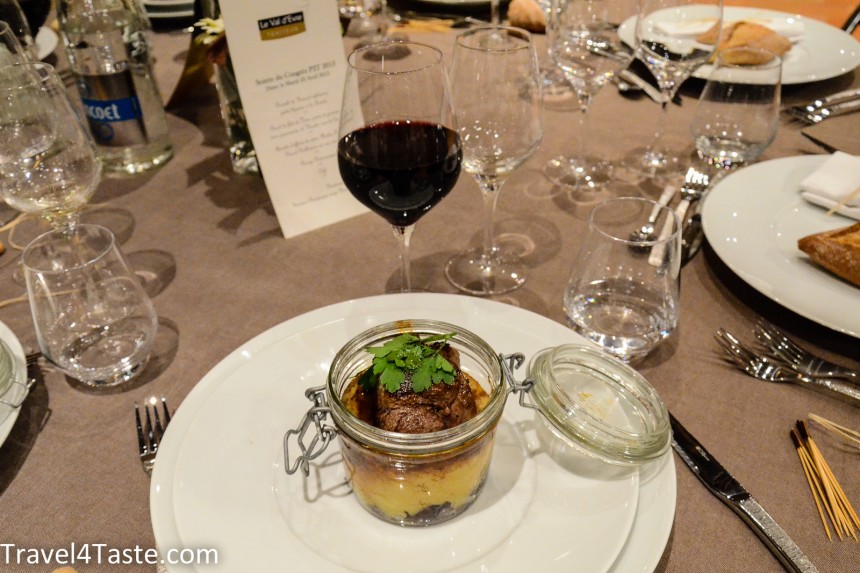 Then we had a plateau fromage and a delicious dessert. If you are now in a mood to do some french macarons HERE is my recipe.

I definitely enjoyed the visiting Angers.