Duck with Port Wine & Raspberries

I have already presented you the Duck with Balsamic Vinegar & Honey and Duck with Oranges. My recent visit in Portugal inspired me for another duck preparation: with Port Wine and Raspberries.
Port is a Portuguese wine "discovered" in 17th century when British people decided to fortify it (add some stronger alcohol) in order to be able to import it the long way from Oporto. The traditional wine was getting bad during the travel. Addition of the stronger alcohol allowed to conserved it much better. It also arrests the fermentation process (the transformation of grape sugar into alcohol) it's why this wine stays sweet.
So to sum up: Port is a strong (around 20% alc.) and sweet wine.
PLEASE visit our Facebook page and LIKE us to stay in touch!
(& if you feel like LEAVE A COMMENT in English, French, Polish or German!)
For 2 people dinner:
♥  2 duck breast fillets (magret is also good)
♥  1 cup (250mL) of frozen raspberries, defrosted
♥  1 cup (250mL) of port wine (red one, eg. Ruby port)
♥  3 tablespoons of balsamic vinegar
♥  2 spoond of sugar
♥  1/2 teaspoon pepper
♥  1/2 teaspoon cornstarch + 2 tablespoons water
1. Follow the step by step instructions to fry your duck. (click HERE).
2. After wrapping the duck in the aluminium foil use the same frying pan to prepare your sauce. Pour the vinegar on the hot frying pan and add raspberries and sugar. It will start to bubble (the sugar starts to caramelize).
3. Add Port wine. Cook for another 4min while stirring all the time.
4. Open the duck from aluminium foil and pour its juice into the sauce.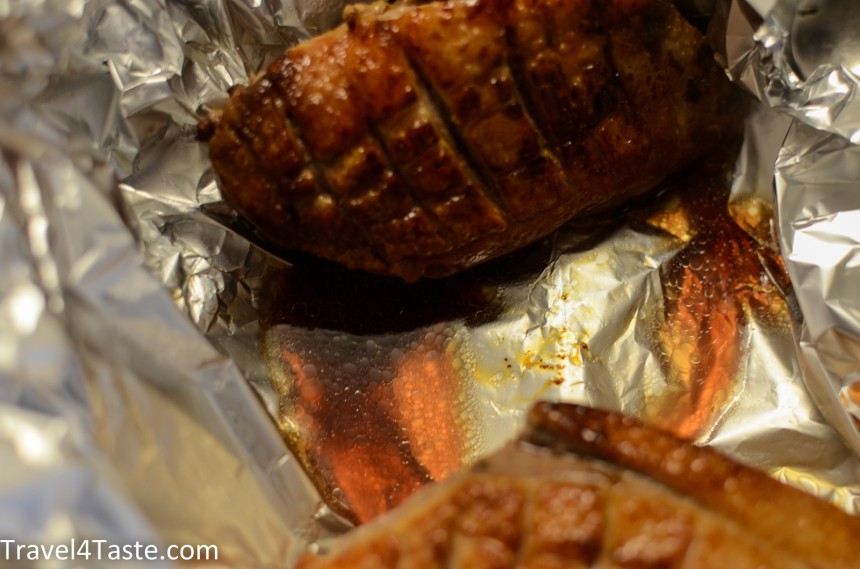 5. In a little bowl mix the cornstarch with cold water until smooth. Add it to the sauce and stir well. It will thicken the sauce.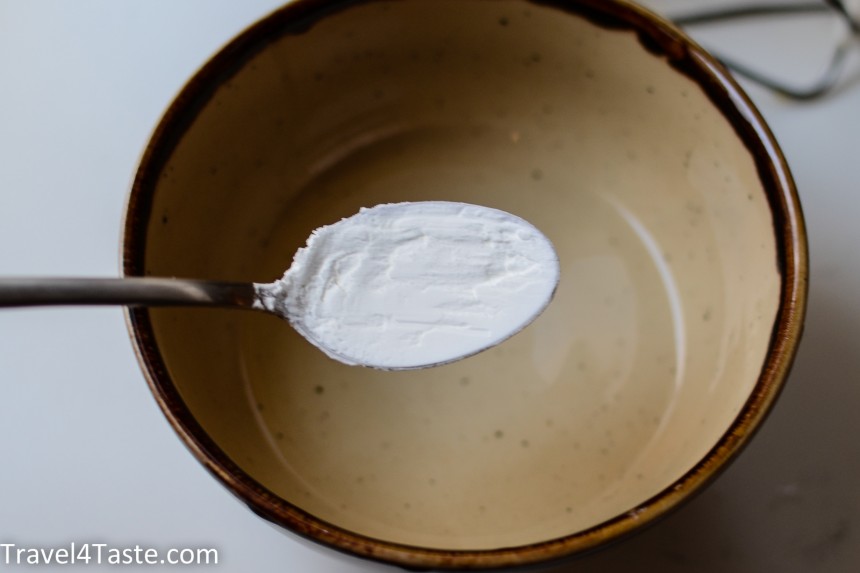 6. Add the pepper and it's ready! You can serve it with a green salad.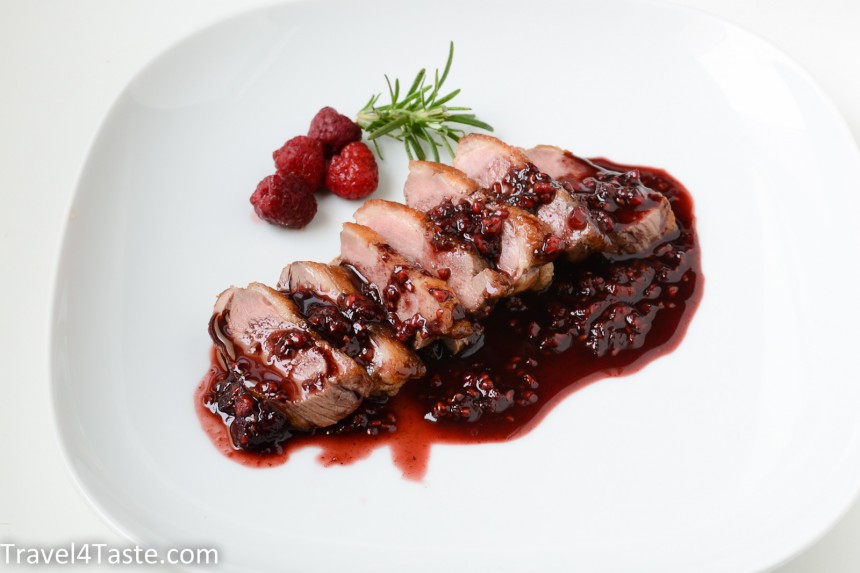 ---
---