Crispy Chicken Breast

This dish is delicious but also very simple to prepare. It is probably why my mum was doing it regularly.
I love the crispy chicken breast sprinkled with lemon and served with vegetables and mashed potatoes. But you can also have it in a delicious sandwich with ketchup!
[facebooklike]
You will need:
– chicken breasts
– bread crumbs
– 1 egg + 1 spoon of milk (multiplied if you have bigger portion of meat)
– salt, pepper, paprika powder
– oil to fry (I use olive oil)
1. Chicken meat is tender so you don't need to beat it. I like to heat it few times just to make its thickness equal. 🙂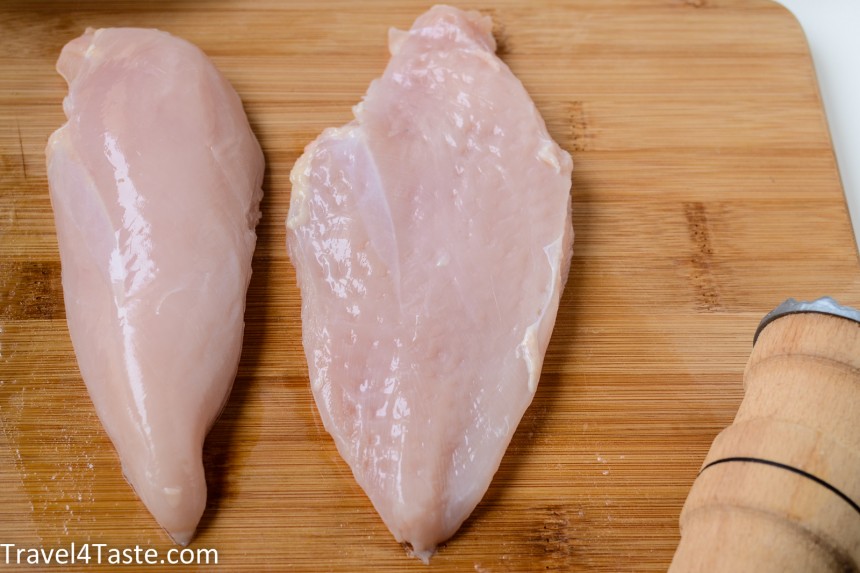 2. Whip the egg with milk.
3. Put spices on chicken (salt, pepper, paprika). Coat well the meat in the egg and then directly in bread crumbs.
4. Fry on hot pan with oil until golden brown (the meat should be white inside).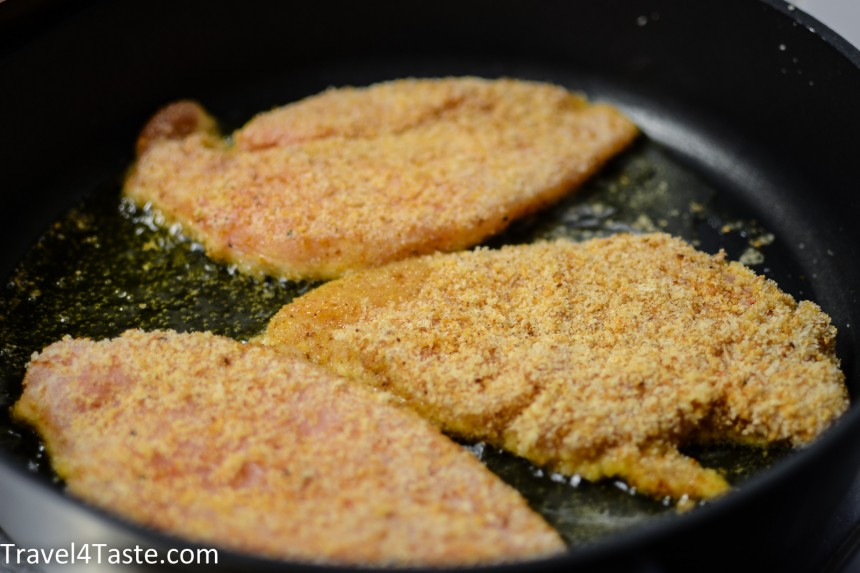 5. The last time we had it with mashed potatoes and cooked carrots in crunchy breading. Perfect weekend dinner! 🙂 Enjoy!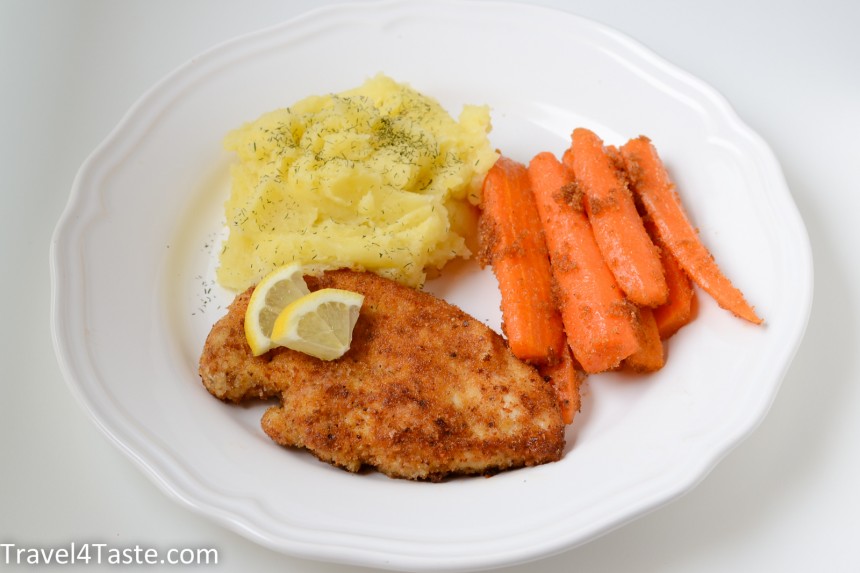 ---
---