Shrimps in garlic & ginger butter with toasts

Today I am a little bit ashamed that at first I didn't like shrimps. Although both of my parents really enjoy sea food it is not very popular in Poland. Shrimps are much more popular in Southern Europe.
Fortunately, our tastes evaluate with experience! Now, I truly love shrimps.
Here I would like to present you a favorite shrimps recipe of my mum: with garlic, ginger and lemon butter served with crispy toasts. It takes only few minutes to prepare and it is amazingly flavoury!
[facebooklike]
For 2-3 portions you need:
♥  400g shrimps, cooked and peeled (I use frozen shrimps!)
♥  3 tablespoons olive oil
♥  2 tablespoons butter
♥  2 cloves garlic
♥  1/2 lemon
♥  1/2 tablespoon ginger powder
♥  few slices of bread (for toasts)
If you have a possibility to warm up your plates (e.g. in the oven)- do it. 🙂
1. First fry shrimps on olive oil for around 5min. Add butter and stir everything for another 5min.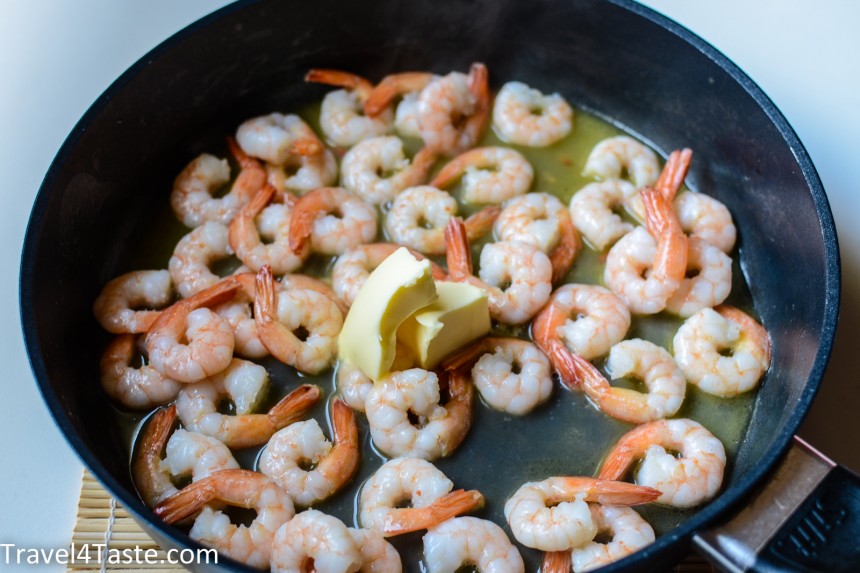 2. Add lemon juice, ginger powder and garlic. Stir on a hot frying pan for 2min.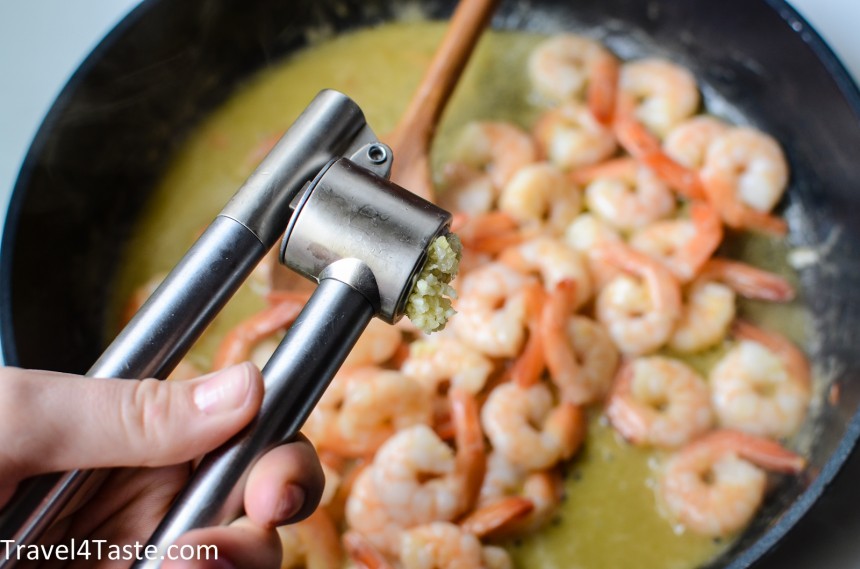 3. Transfer shrimps on a plate (a preheated one if possible). Put bread into a frying pan on the reminding shrimp sauce. Fry them until golden brown.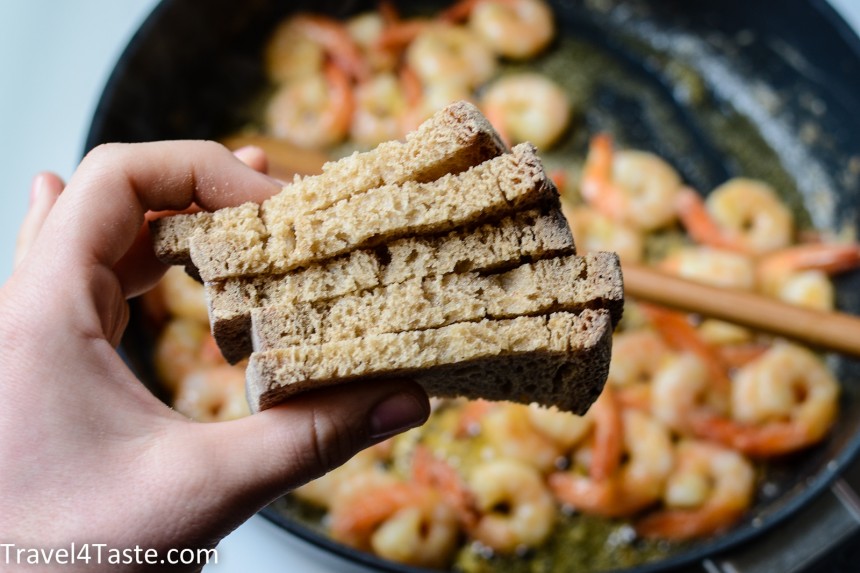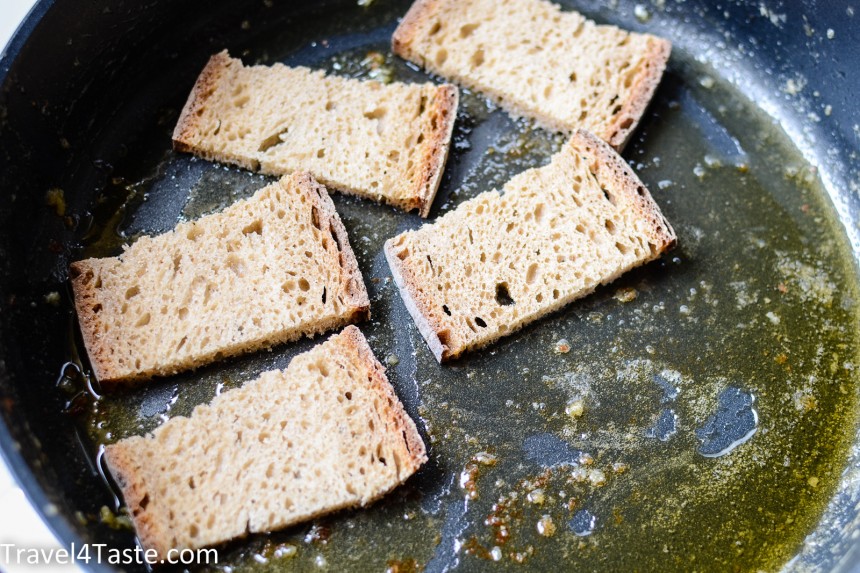 Enjoy! (and please let me know if you tried it already and how you liked it 🙂 )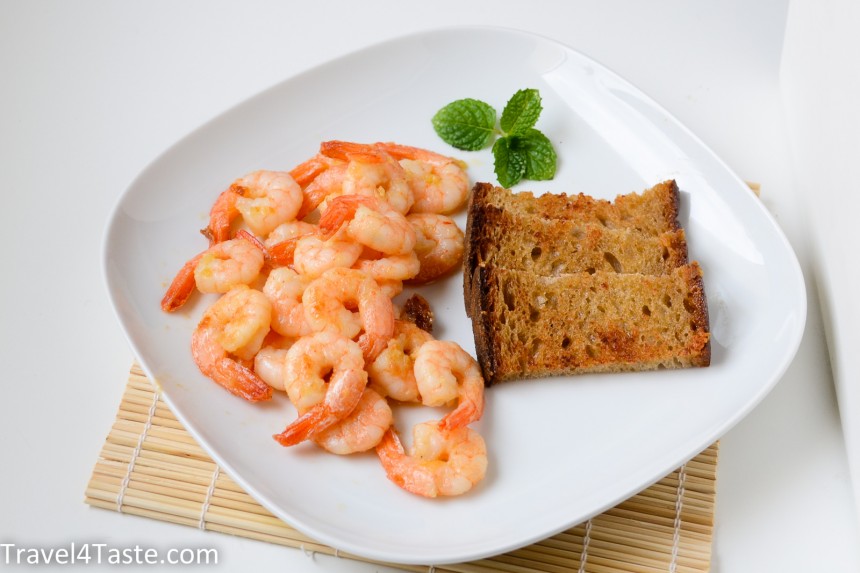 ---
---