Carrot, Orange & Ginger Soup

This soup is really simple and quick to prepare. It is a nice composition of sweet carrots, acidulous oranges and spicy ginger. I love to have it with crispy garlic toasts.
Perfect idea for a healthy supper. 🙂
PLEASE visit our Facebook page: http://www.facebook.com/Travel4Taste. LIKE us to stay in touch! (New posts every day!)
(Please LEAVE A COMMENT if you feel like)
For 3 portions:
– 1kg carrots
– 2 oranges
– 100ml natural yogurt (no sugar)
– few slices of fresh ginger
– 2 tablespoons soy sauce
– 1/2 teaspoon freshly ground pepper
1. Cook carrots. I use a steamer, but you can also cook them in the water.
2. Squeeze the orange juice and slice the ginger.
3. Put the orange juice and ginger on a hot pan and stir for 5-10min to reduce it (evaporate the excess of water). You will need around 200ml of juice.
4. Blend the carrots until smooth. Add orange juice, soy sauce and pepper.
Et voila!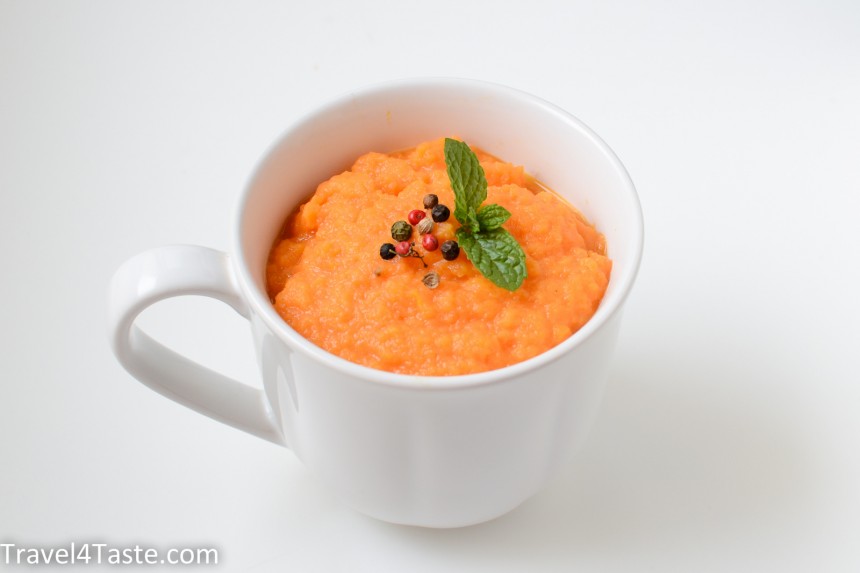 5. Now we will need to prepare toasts. It takes only 3min. Just melt butter on a hot pan, add garlic. Stir it all for 1min and add bread slices. They are ready when golden brown.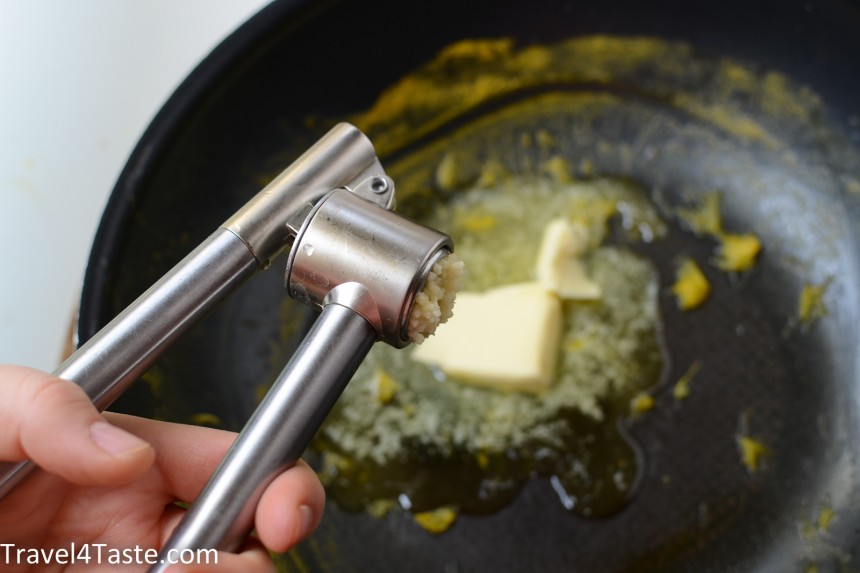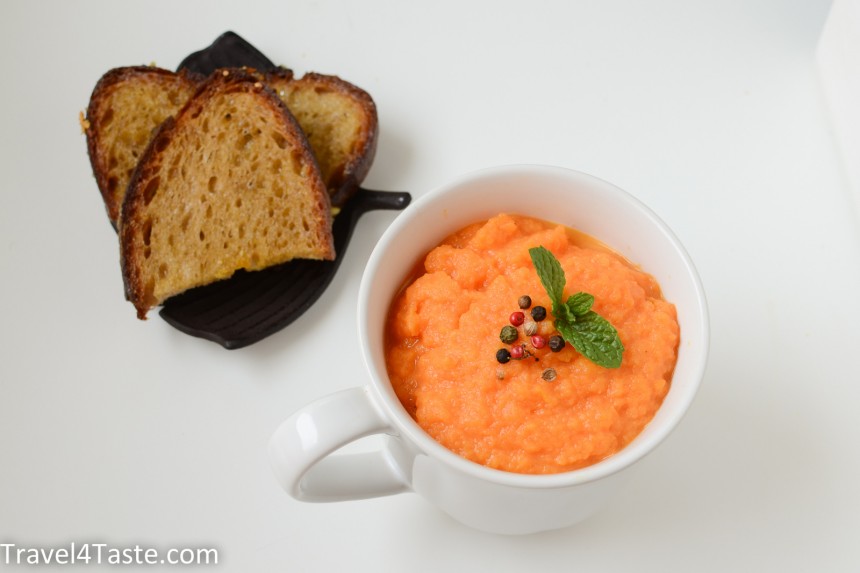 ---
---