Asparagus with Poached Eggs (a perfect breakfast!)

This recipe is the best for a perfect start of a lazy sunny summer sunday. :p
I love the combination of the intense taste of green asparagus fried with garlic and soft and creamy poached eggs.  All of it sprinkled with few drops of lemony hollandaise sauce. Paradise!
(btw. if you like this recipe you might also like my Eggs Benedict with Avocado)
PLEASE visit our Facebook page and LIKE us to stay in touch!
(Please LEAVE A COMMENT if you feel like 

)
For 2 portions you will need:
♥  200g green asparagus
♥  4 eggs
♥  1big (or 2 little) clove garlic
♥  pinch of salt and pepper
for Hollandaise sauce:
♥  1 tablespoon lemon juice
♥  1 tablespoon water
♥  1 egg yellow
♥  50g butter, melted
♥  pinch of salt and pepper
1. Wash asparagus. Remove its taugh ends.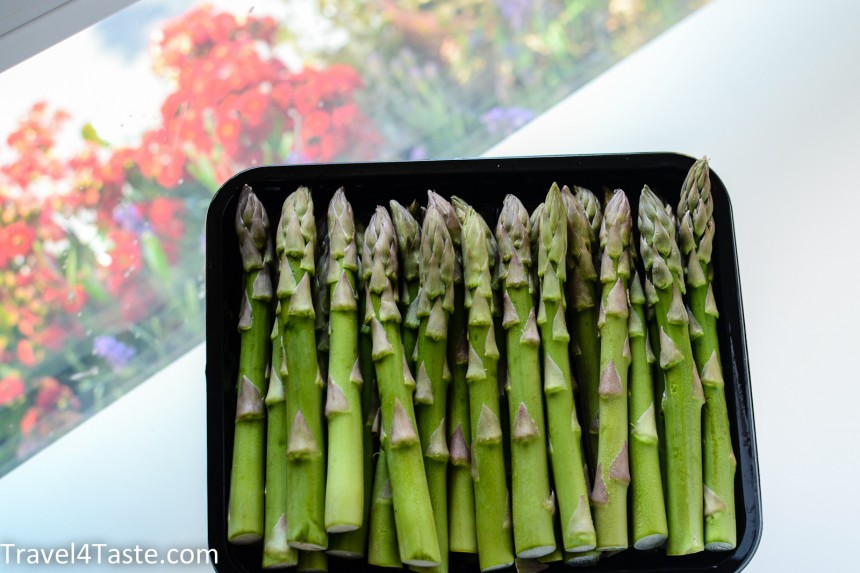 2. Cook them in boiling water or in a steamer for 5-10min. They should get a little bit softer.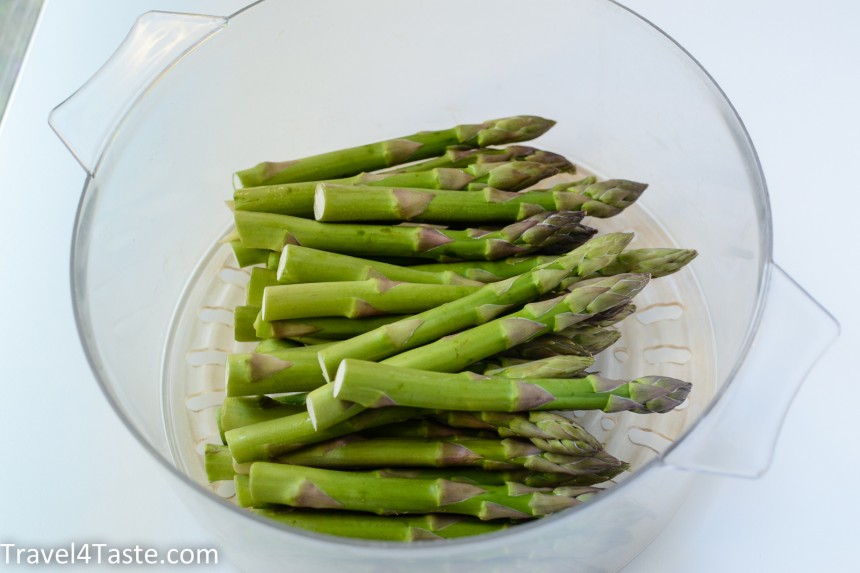 3. In the mean time start with the hollandaise sauce.Use THIS recipe but if you are preparing only 2 portions use the quantities presented on the top of this post.
4. When the asparagus is cooked heat up a few spoons of olive oil and fry the crushed garlic in it. After 1min remove the garlic (otherwise it will get bitter).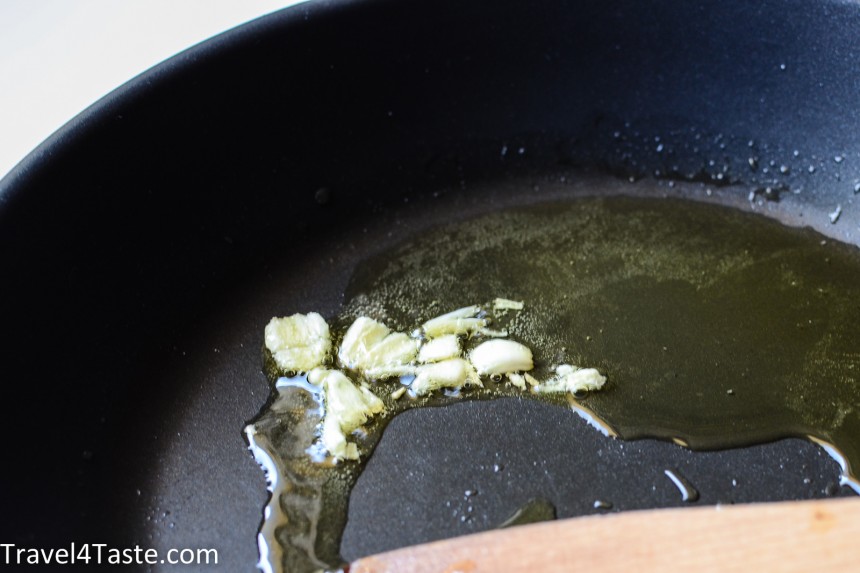 5. Fry your asparagus in this garlic oil. If your frying pan is hot it should take no longer than 5min.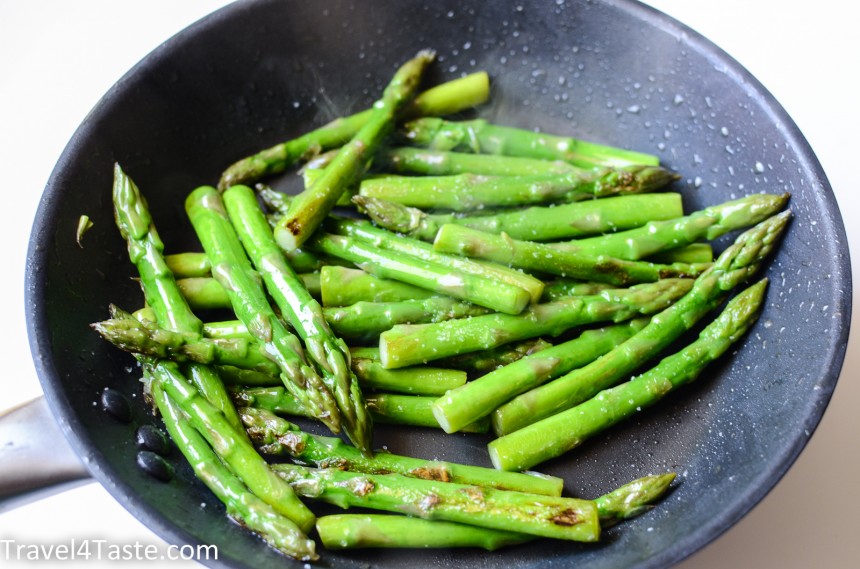 6. Put the asparagus in the pot in which they were cooked before (and keep them in a warm place).
7. Use the frying pan (do not wash it yet) to prepare your eggs. Fill it with a few centimeters of water (so the eggs will be almost covered). Bring the water almost to the boil. As soon as you put the eggs in, they will start to whiten. As soon as the egg white turns white they are done!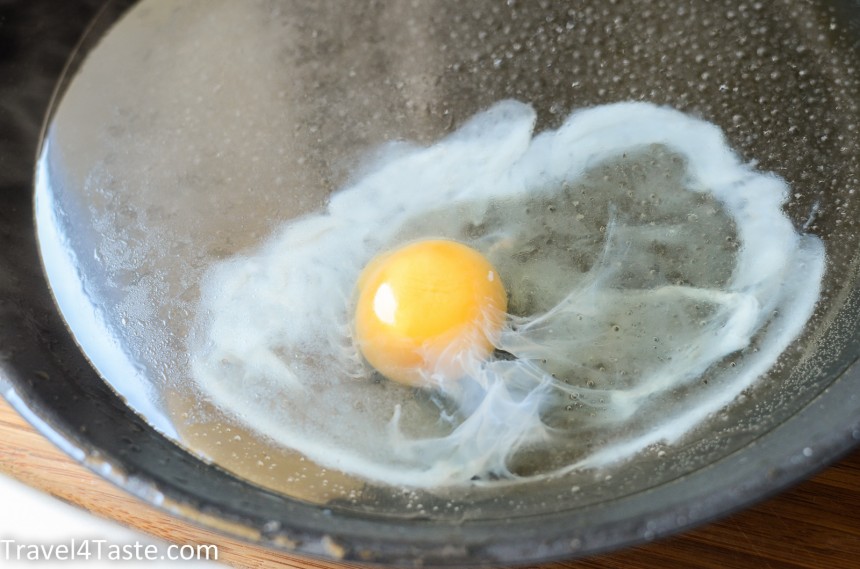 8. I like to preheat my plates in the oven so the dish stays warm longer.
ENJOY!!! 🙂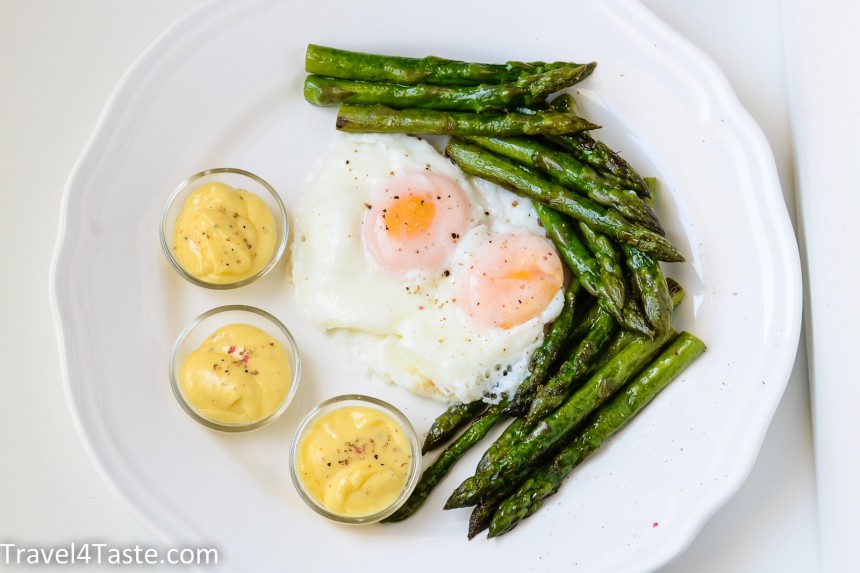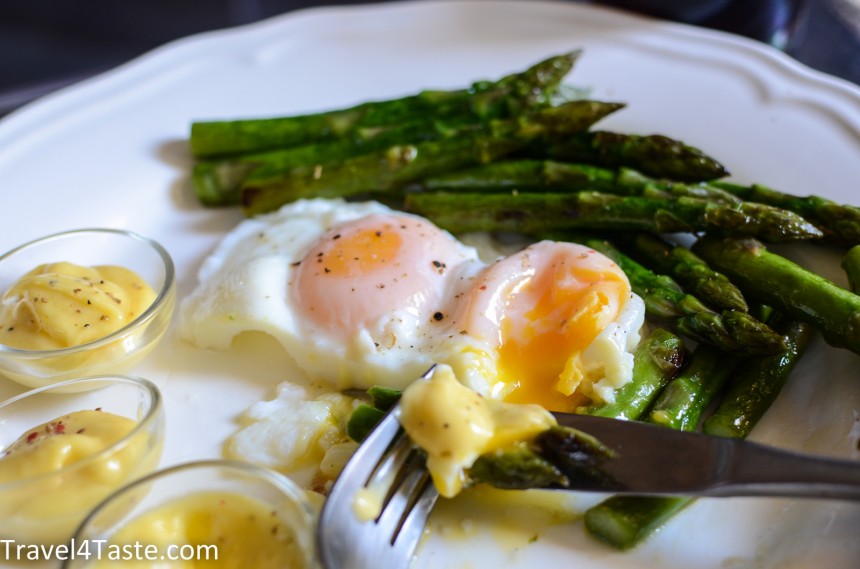 ---
---