Here is something delicious and refreshing for the hot summer days! Sweet watermelon, feta cheese, black olives, all sprinkled with an amazing lime & honey dressing.
Follow us on Facebook & Instagram
For 3-4 portions:
♥  half a small watermelon
♥  200g sheep cheese (can be feta cheese)
♥  70g black olives
♥  125g roquette salad
dressing:
♥  juice from 1 lime
♥ 3 teaspoons honey
1. Slice the watermelon. I used a cookie form to cut out cute little hearts from it.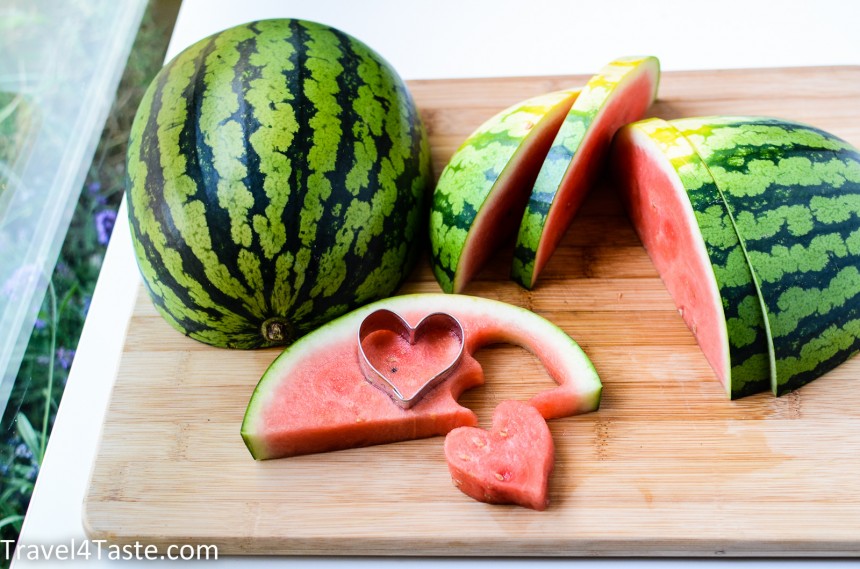 2. Slice the feta cheese. I like it as a little cubes.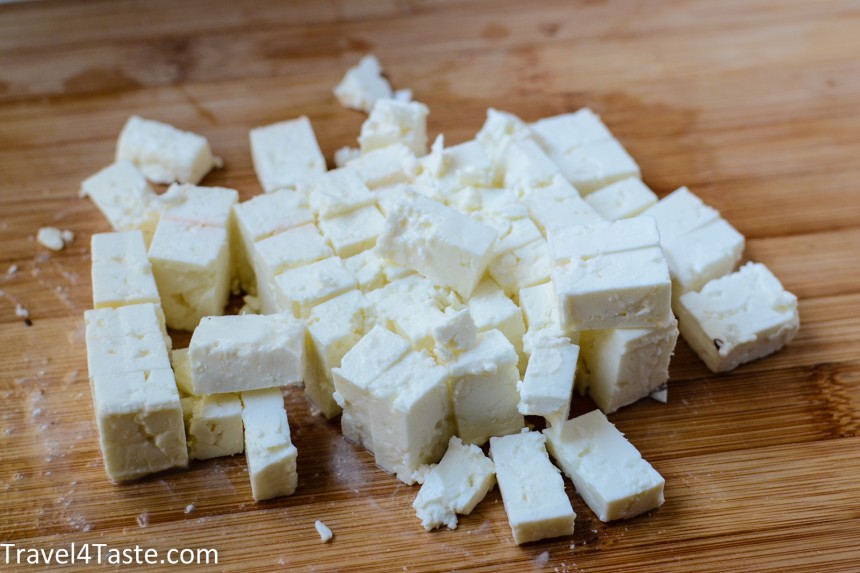 3. Prepare the dressing: mix honey with the lime juice.
4. Put the roquette salad in a big bowl and add the watermelon and the feta cheese. Sprinkle everything with the lime & honey dressing. ENJOY!