Puff Pastry Sticks with Parmesan & Herbes de Provence

Extremely light and crispy. These flavory puff pastry sticks are perfect for parties or picnics!
I definitely prefer to prepare my puff pastry myself (HERE are the instructions). But you can also buy a ready one in a supermarket.
[facebooklike]
You will need:
♥  1 sheet of puff pastry
♥  1 egg + 1 teaspoon of milk
♥  Herbes de Provence (thyme, basil etc.)
♥  Parmesan cheese, grated
1. Roll out the puff pastry. Beat the egg with milk and smear it over the dough.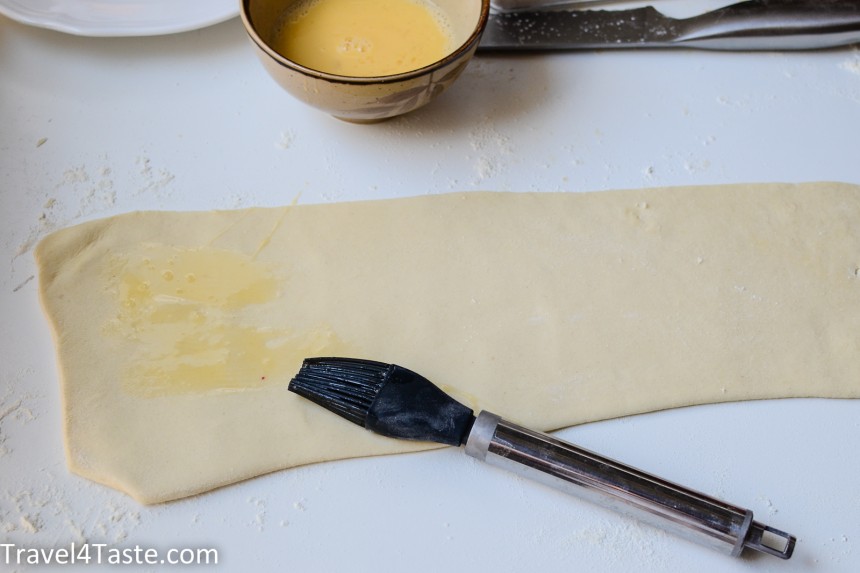 2. Sprinkle it with parmesan cheese and Herbes de Provence.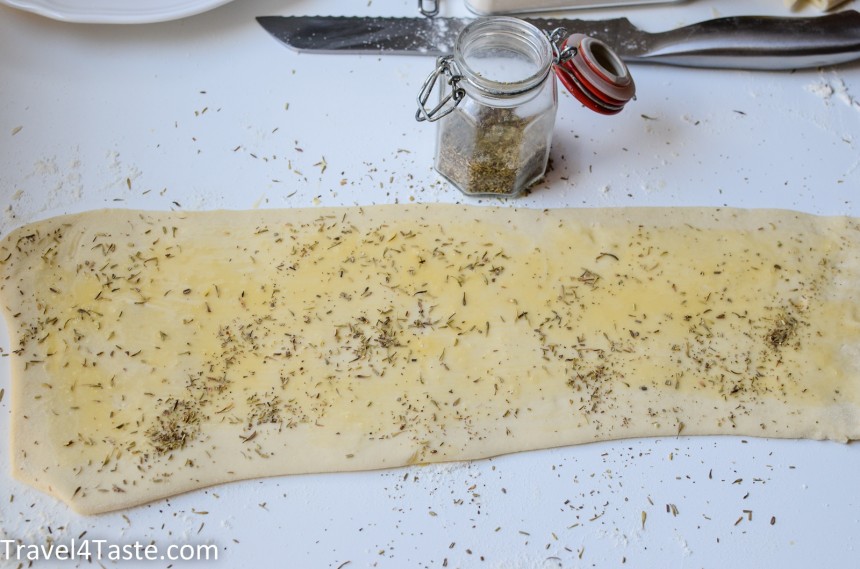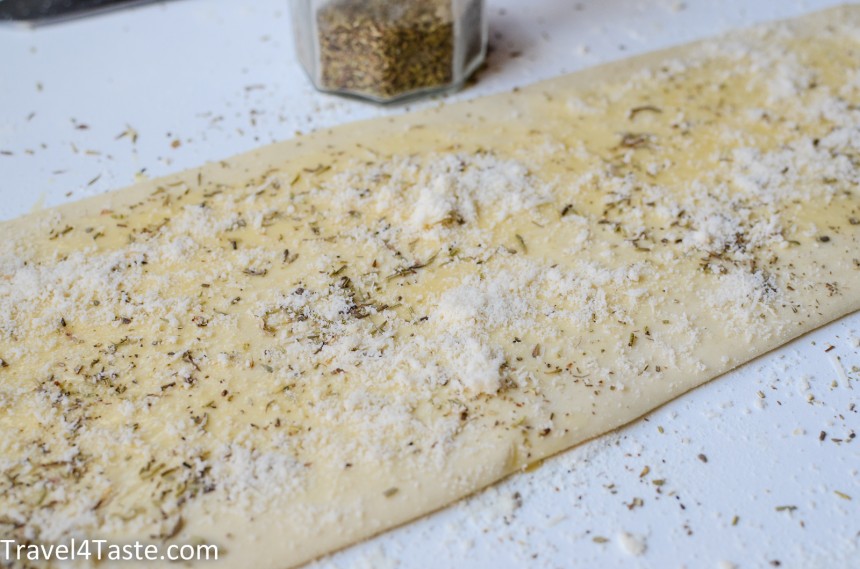 3. Cut the dough into rectangles (around 2 x 10cm)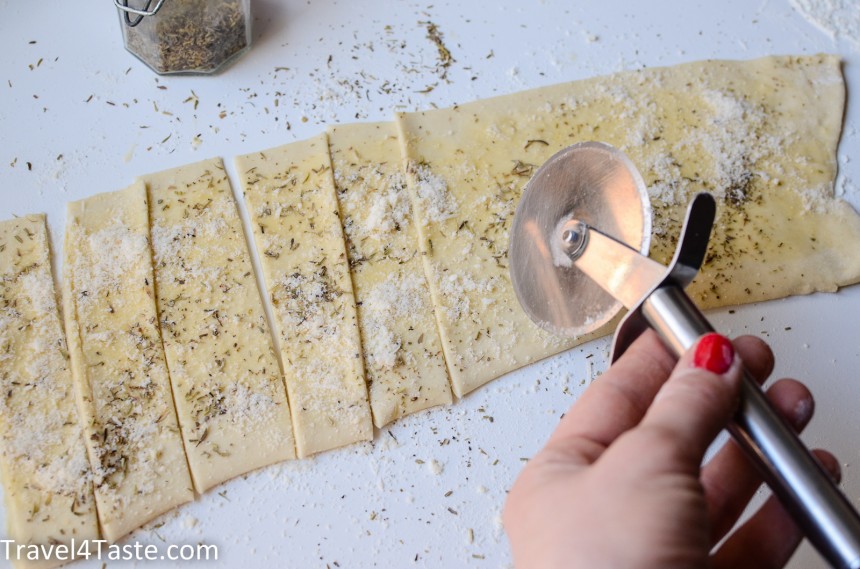 4. Take each rectangle by both edges and twist it twice.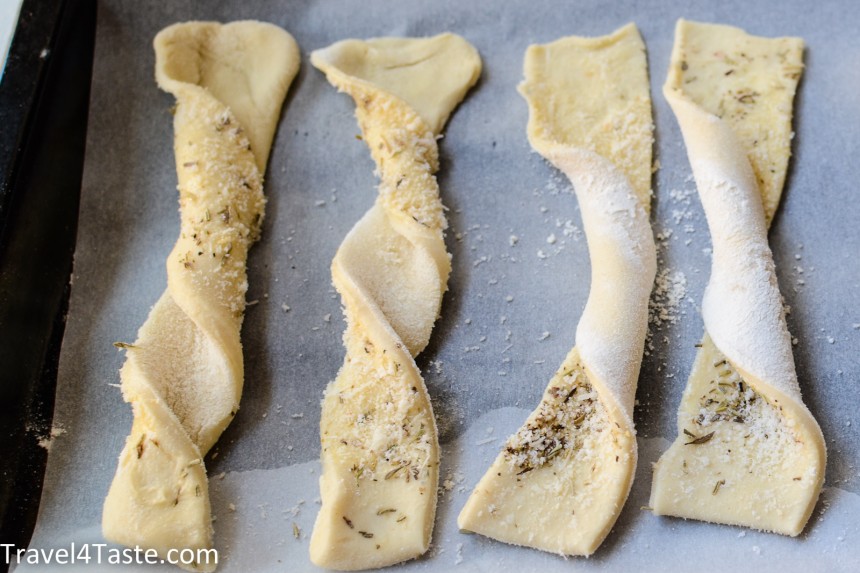 5. Bake in a preheated to 220'C oven for around 15min. The sticks should turn golden-brown.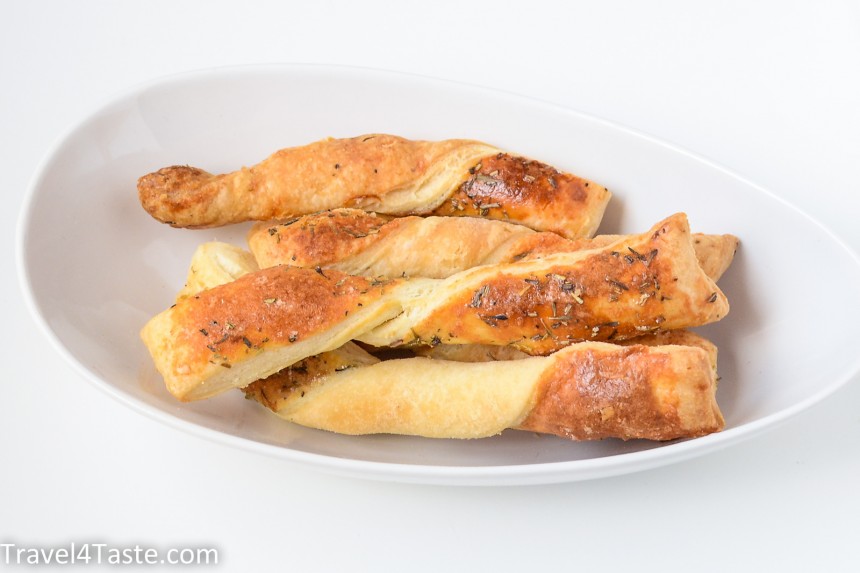 ---
---