Bruschetta

It is a traditional Italian antipasto. This bruschetta combines fresh baguette sprinkled with garlic olive oil and topped with mix of tomatoes, fresh onions and basil.
All the ingredients are amazingly savory! The combination of smells of garlic, onion, tomatoes and fresh basil makes it a huge pleasure to prepare!
A perfect  summer snack!
[facebooklike]
You will need:
♥  3 big tomatoes
♥  1 little onion
♥  10 leaves of basil
♥  5 spoons olive oil
♥  2 cloves of garlic
♥  1 baguette
♥  salt and freshly ground pepper
1. Crush the garlic onto the olive oil.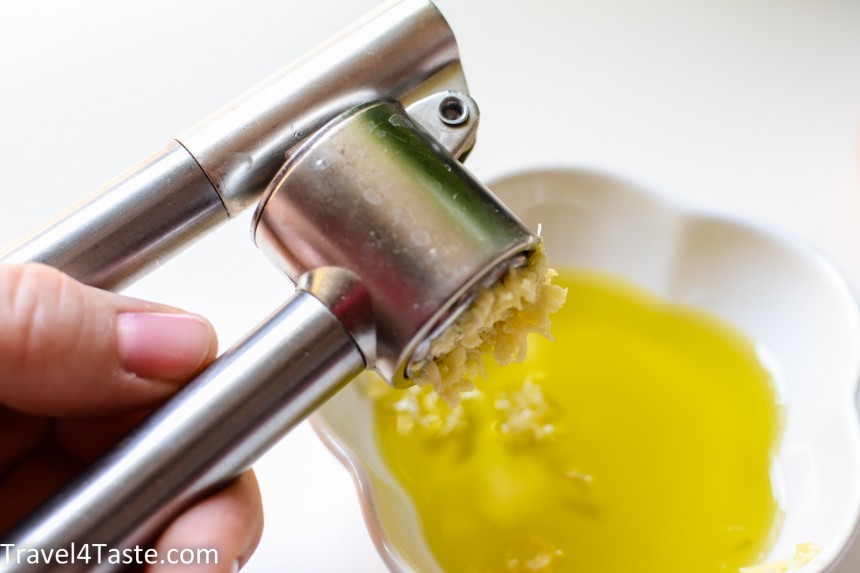 2. Slice the baguette and smear each slice with some garlic olive oil. Keep the rest.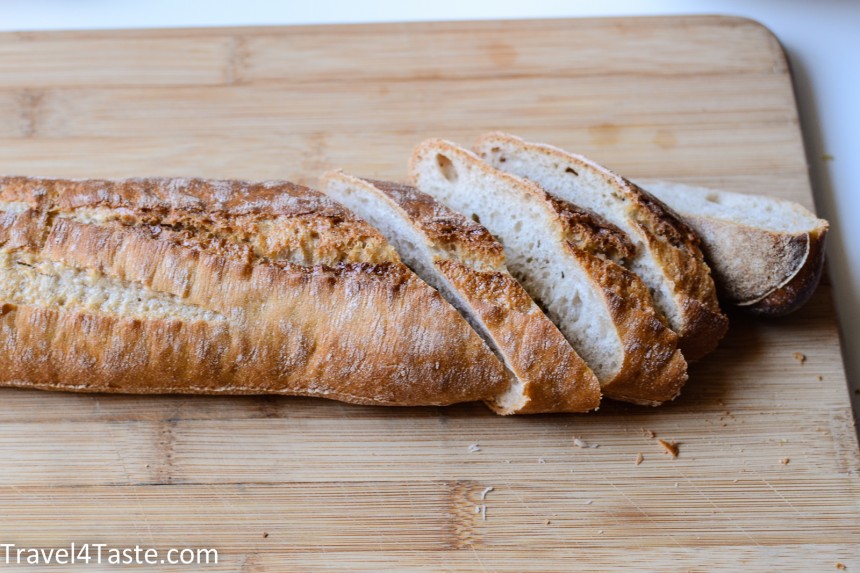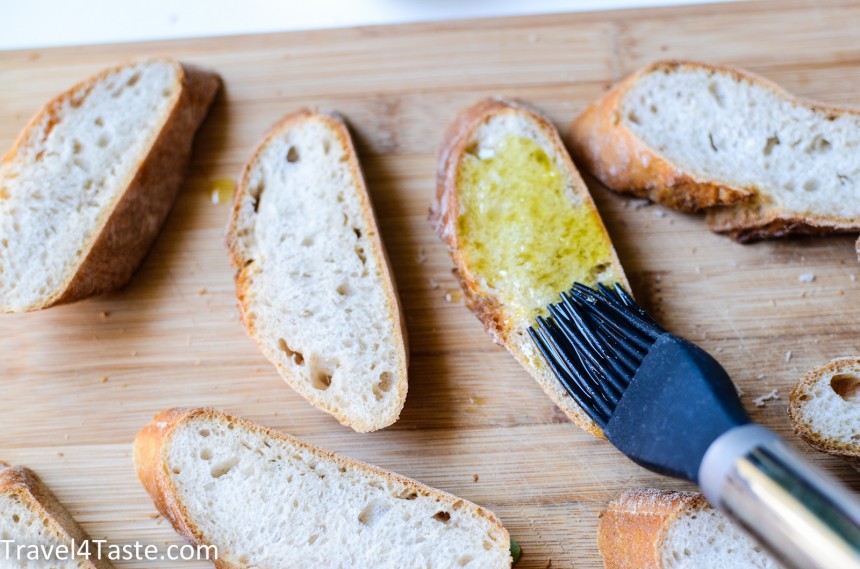 3. Sprinkle it with salt and pepper.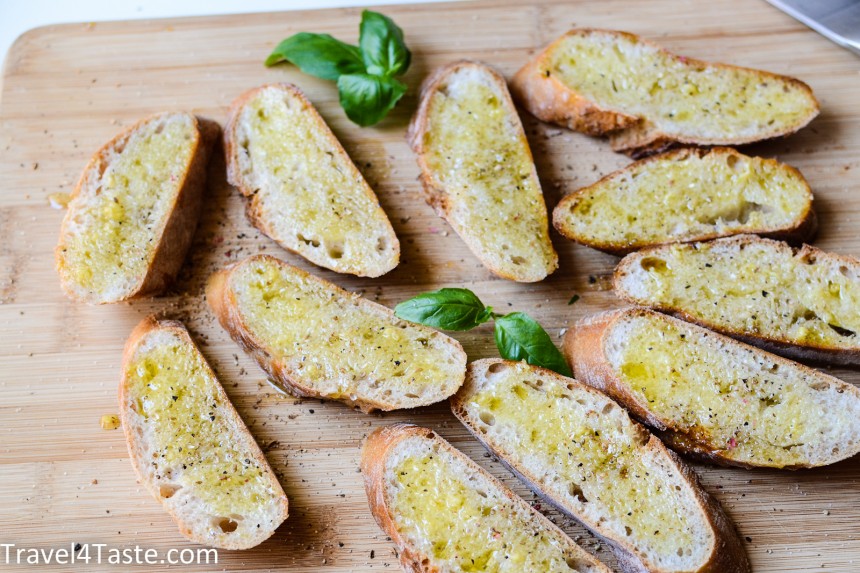 4. Slice the tomatoes and onion into little cubes.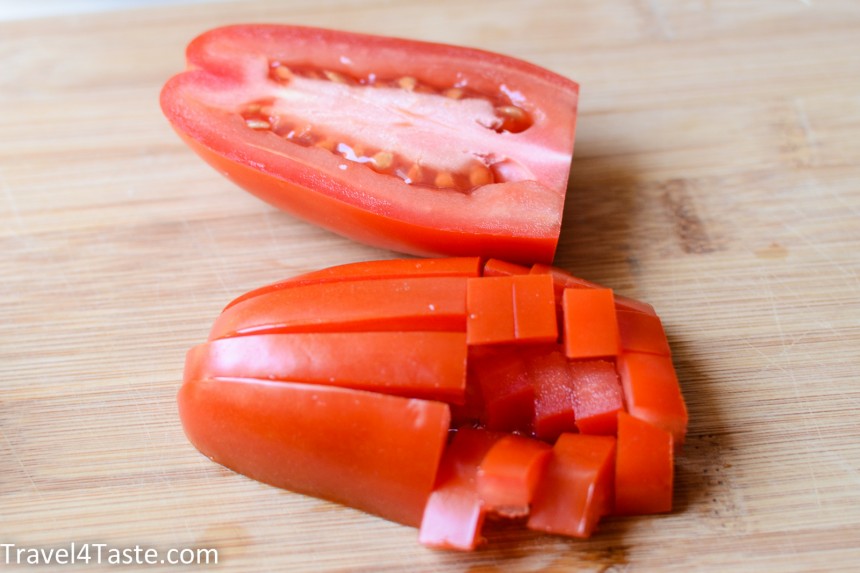 5. Cut basil leaves into small pieces.
6. In a bowl, mix tomatoes, onions and basil. Add leftover garlic olive oil.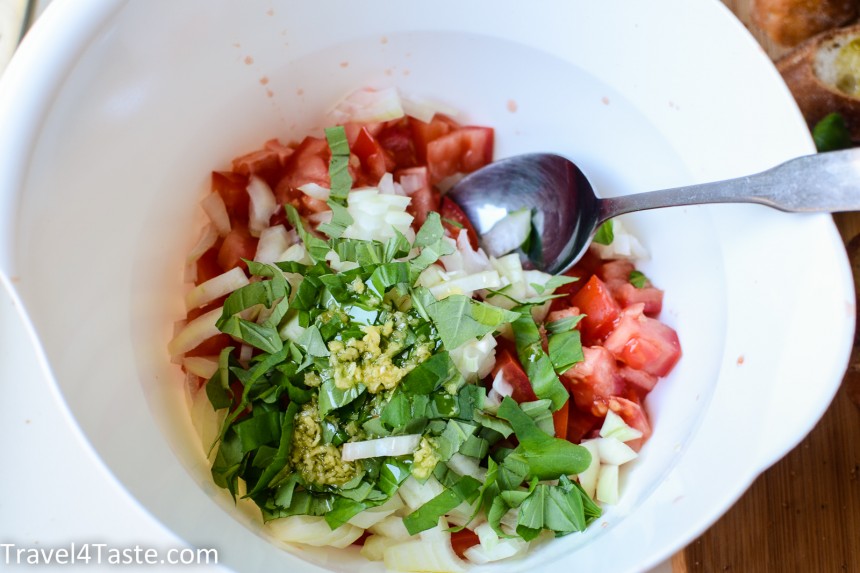 7. Top the sliced baguette with tomato mix.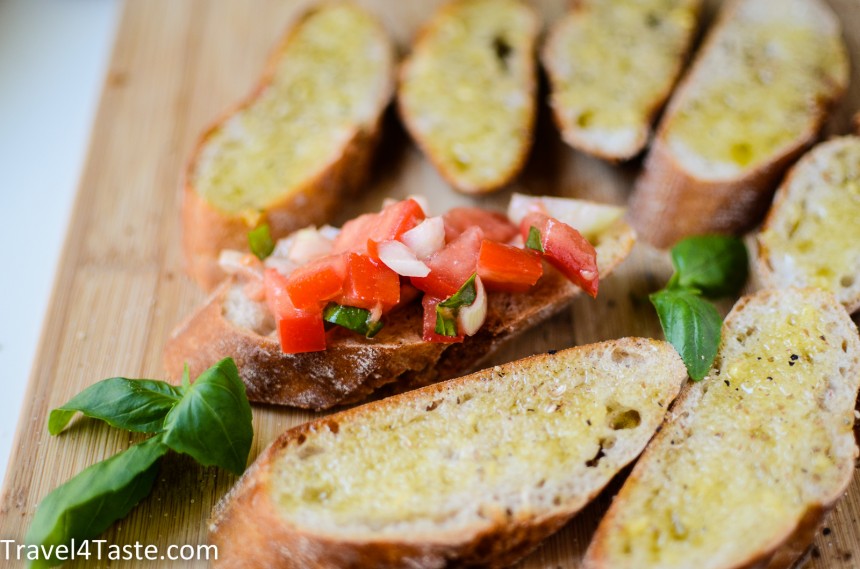 And it's ready! Enjoy! 🙂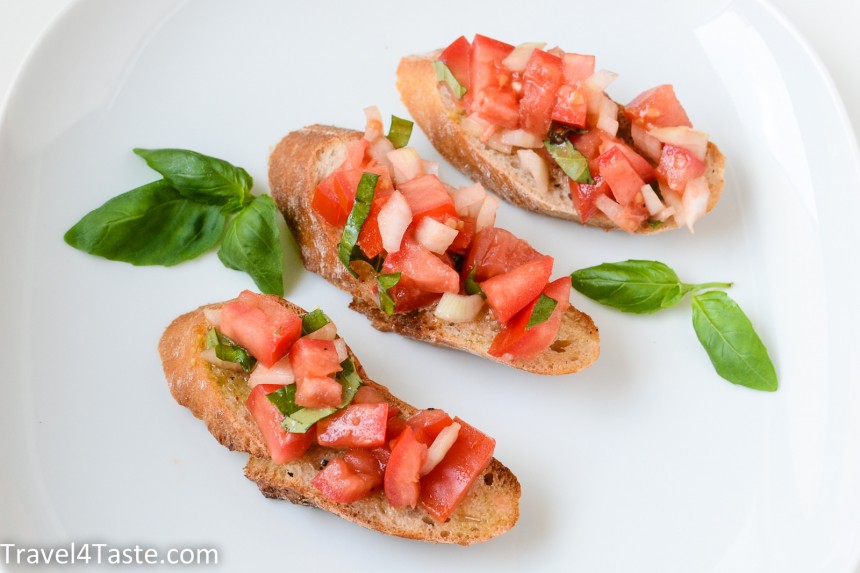 ---
---