Leek & Ham Rolls with Cheesy Sauce

This is one of the favorite dishes of my boyfriend. His German grandma did it for us the last time we came to visit.
It is an interesting combination of leek stalks rolled in a slice of ham baked with mashed potatoes. Everything in a flavory cheesy sauce!
[facebooklike]
 For 4 portions you will need:
♥  4 stalks leek
♥  4 big slices cooked ham (or 8 little)
♥  150g gouda cheese (gruyere is good here too)x
♥  1kg potatoes (for mashed potatoes, see point 1.)
♥  2 tablespoons flour
♥  2 tablespoons butter
♥  salt
♥  pinch of nutmeg
You will also need a oven proof dish. At least 20x20cm, 5-6cm deep.
1. Cook and mash the potatoes. You need potatoes for the mashed potatoes. It means one with fewer starch (or differently speaking with fewer carbohydrates). The best will be the potatoes with less than 20g of carbohydrates per 100g.
2. Cut the leek leaves off. Keep the white part with 1-2cm of the green one. Peel the outer layers of the stalks as these tend to be fibrous too especially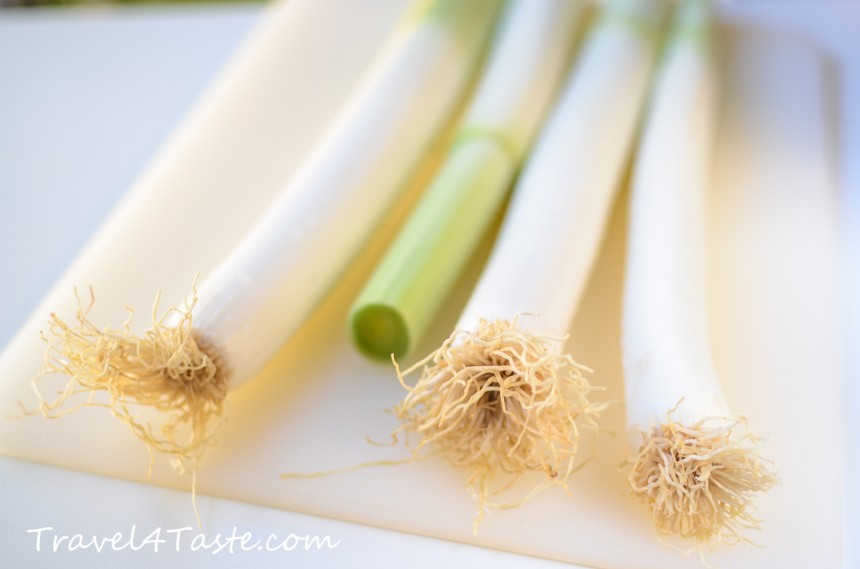 3. Cover the leek with around 1 liter (or max 1.5 liter) of salted water and cook for 20min. Keep the water after cooking, it will make the base of our delicious cheesy sauce! 🙂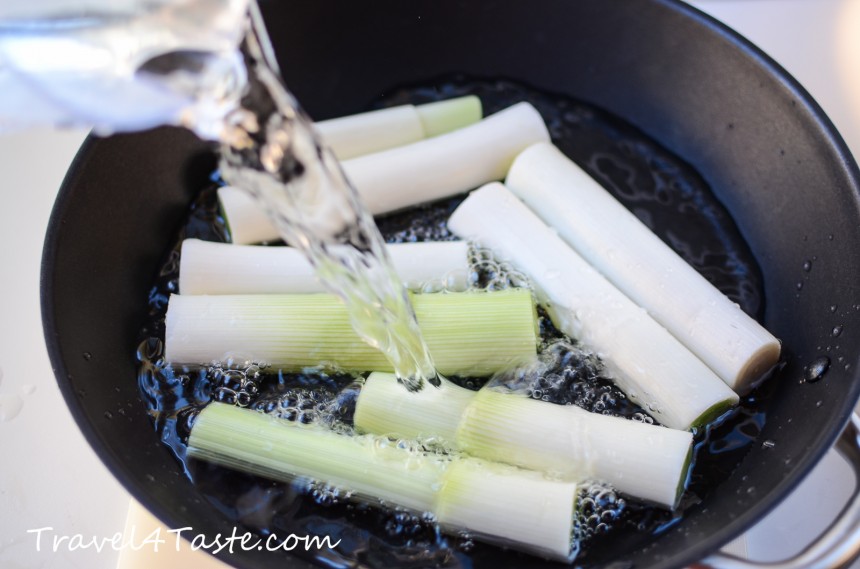 4. Put out the leek and leave it to cool down a little bit.
5. Start to prepare the sauce. In a sauce pan (at least 1 litter) melt the butter and mix it with flour.
6. Add 700ml of the water after cooking the leek, mix it well and bring it to the boil. Add all the liquid at once and stir directly (that will prevent the lumps from being formed). Bring it to the boil. Add cheese and nutmeg. Stir it well until cheese is melted.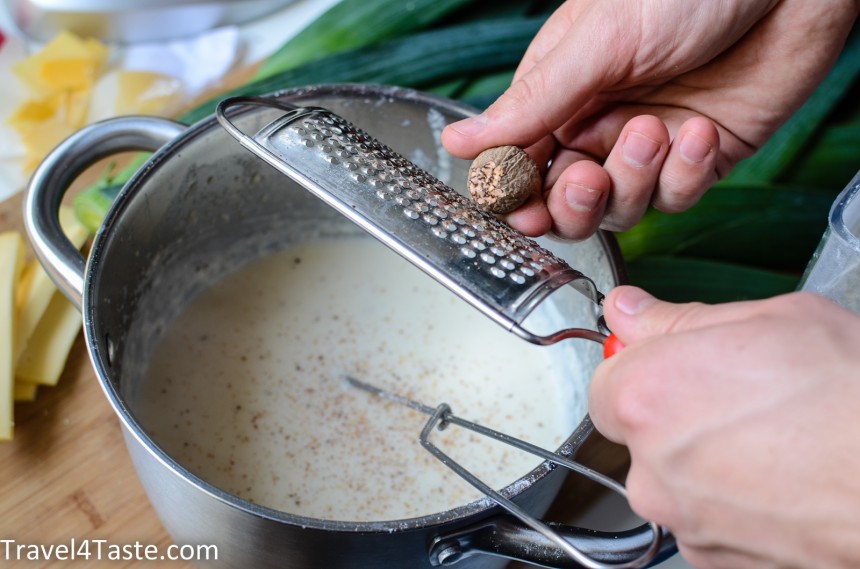 7. Put the mashed potatoes on the bottom of your oven proof dish. Roll each piece of leek in a slice of ham. Put them on the top of the potatoes. Pour the cheesy sauce over it.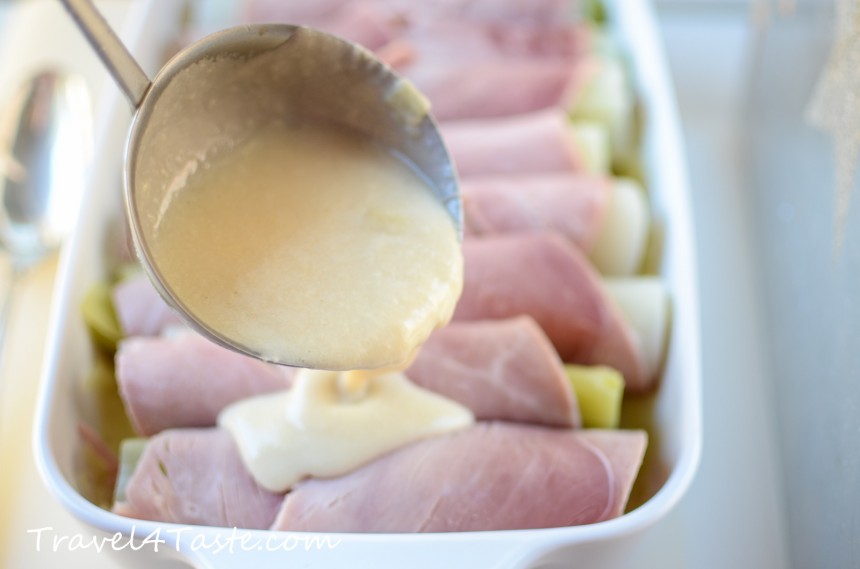 8. Bake at 180'C for 30-45min. The cheese should get golden brown.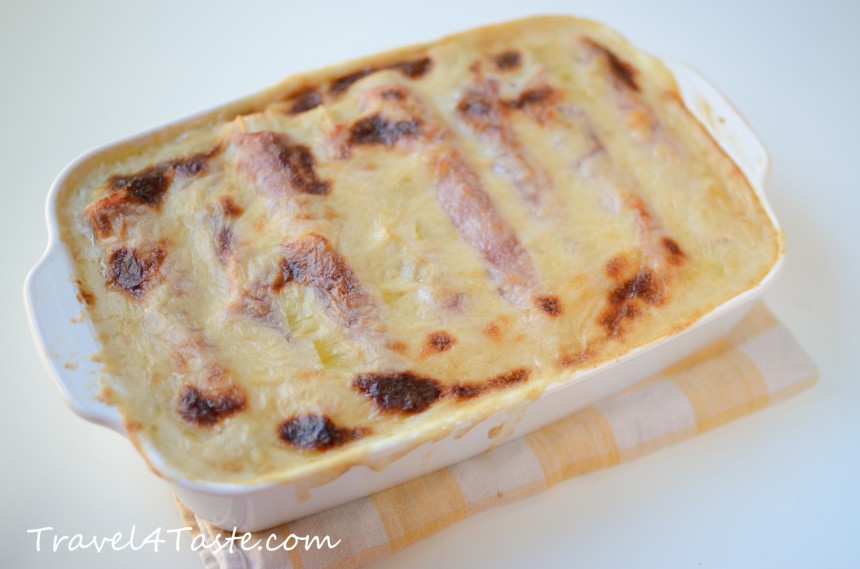 Guten Appetit! ♥
---
---