Vegetable wraps with mint, walnuts & feta cheese

Light, healthy and full of taste. Salad, carrot & beetroot are full of vitamins. And the walnuts give oils necessary for their efficient absorption by your body!
Great as a light supper snack or for a picnic!
Those Veggie Wraps are not only delicious and healthy but also beautiful ♥
[facebooklike]
For around 10 little wraps you will need:
♥  3 medium carrots
♥  1/3 of beetroot
♥  2 handful of walnuts
♥  10 mint leaves
♥  100g feta cheese
♥  100ml natural yogurt
♥  1 salad with big leaves
1. Grate carrots and beetroot.
2. In a bowl combine feta cheese with yogurt (it is ease if you use a fork!).
3. Add mint leaves and grated carrots to the feta & yogurt mix.
4. Choose nice, big leaves to prepare your wraps.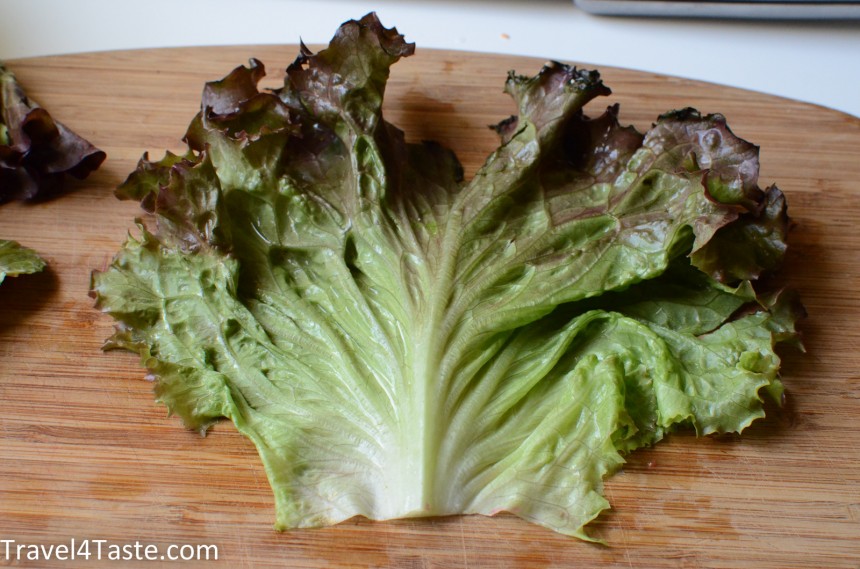 5. Put one spoon of the cheese & carrot paste on each leaf. Sprinkle it with some crashed walnuts.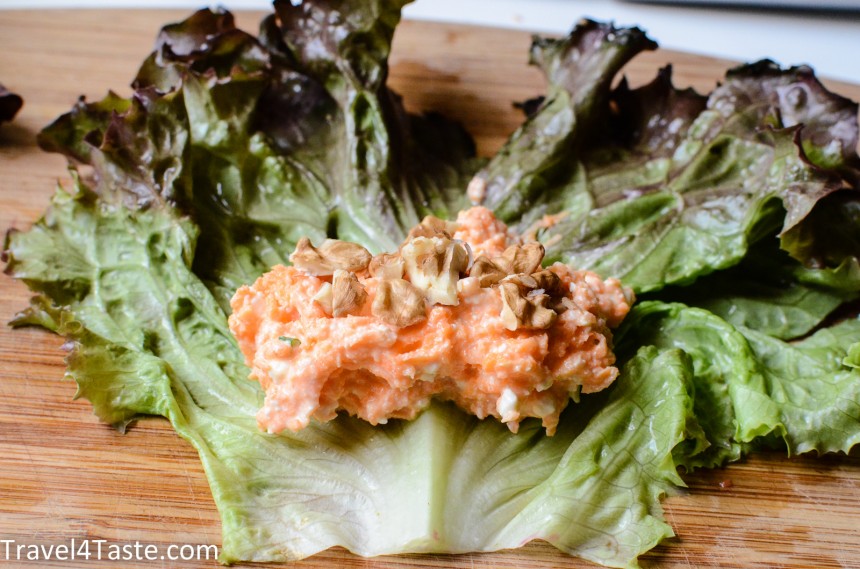 6. Put some grated beetroot on the top.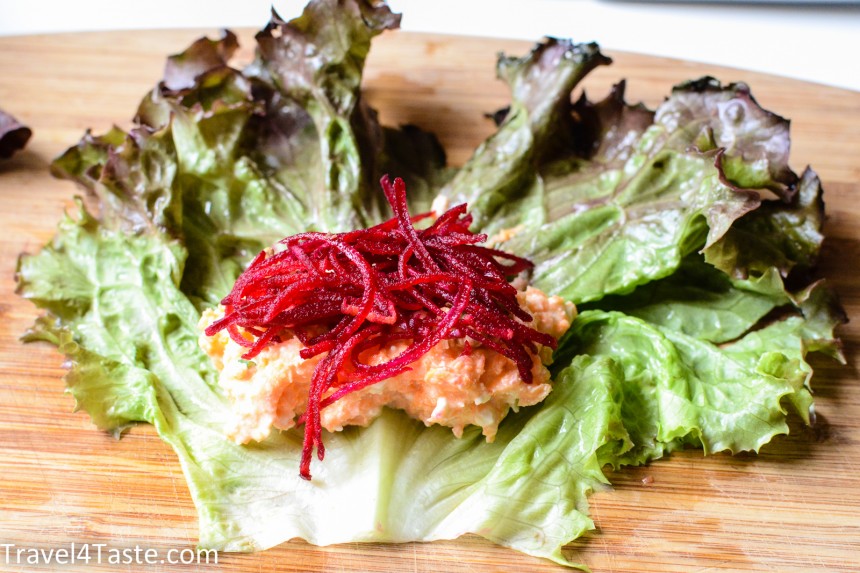 7. Let's roll!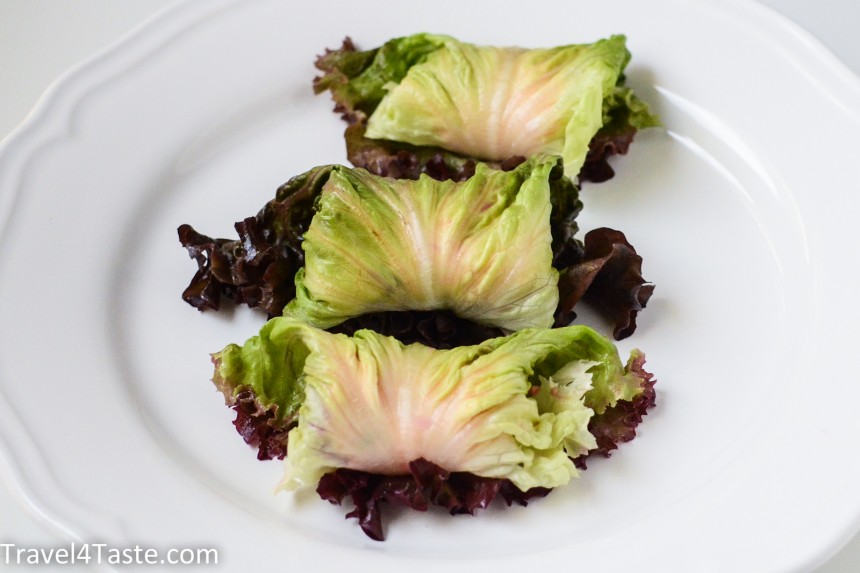 You can cut them in half 🙂 Enoje the taste and the colors! 😉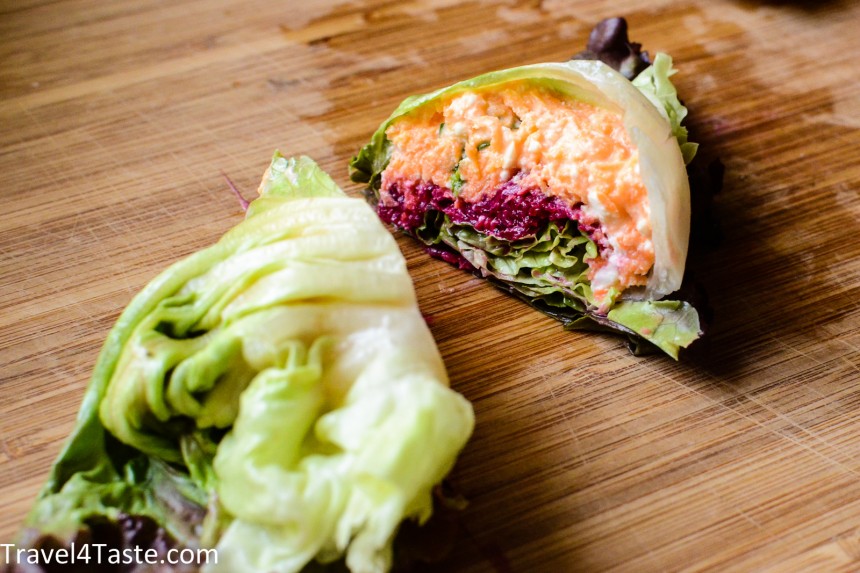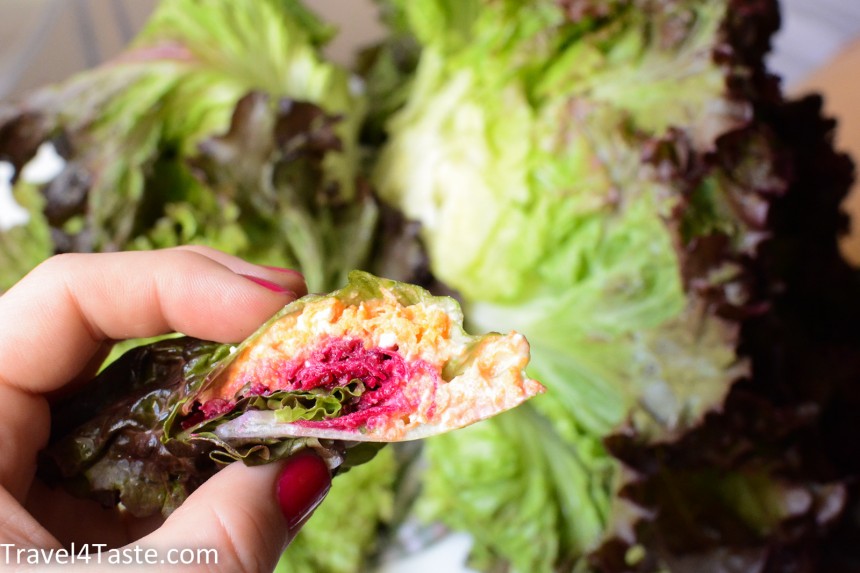 ---
---