For me a good cheesecake should be cheesy and creamy. This cheesecake recipe is the best, yet the simplest I know!
This time I used polish white cheese (quark) that is especially prepared for cheesecakes. I love it because it is a little bit sour. You can also use a traditional cream cheese or even a ricotta cheese.
Here I combined it with sweet meringues and a super fruity strawberry mousse. It came out absolutely delicious! The best cheesecake I made so far!

For a round form (22cm of diameter and 6cm tall) you will need:
♥  1kg cream cheese (or quark or Ricotta cheese)
♥  3 medium eggs
♥  10-20 little meringues (I used vanilla and strawberry one)
♥  400g strawberries + some for decoration
♥  2 tablespoons of potato starch
♥  1.5 tablespoon of homemade vanilla sugar
♥  1 tablespoon regular sugar
♥  7 sheets of gelatine (15g, for vegetarians can be replaced with agar-agar)
1. Blend the strawberries. They should give you about 450ml. Add sugar.
2. It is best to start with preparing the strawberry mousse. Put the gelatine sheets in a cold water for about 5min. They should turn soft. Dissolve them in the 150ml of boiling water and add to the strawberries.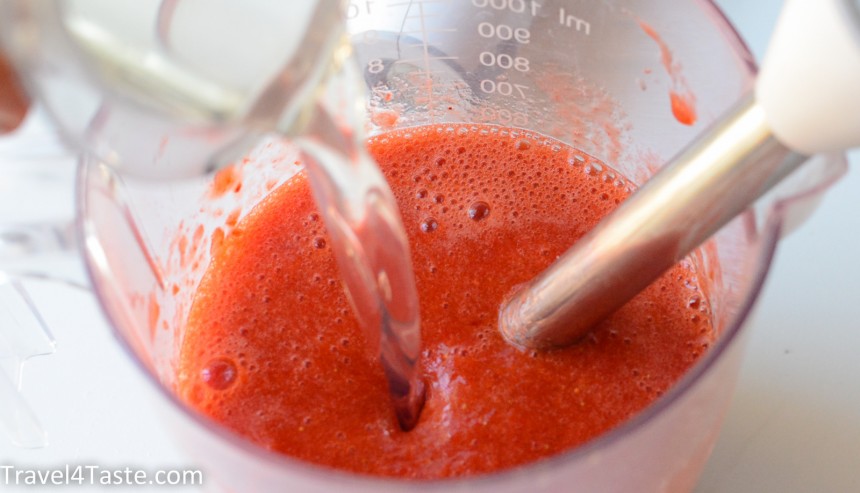 3.  Stir it well and put it to the fridge. Stir it once every 30min. It should get thicker but not completely rigid before you put it on your cheesecake.
4. In a big bowl mix together the cream cheese, eggs, vanilla sugar and potato starch.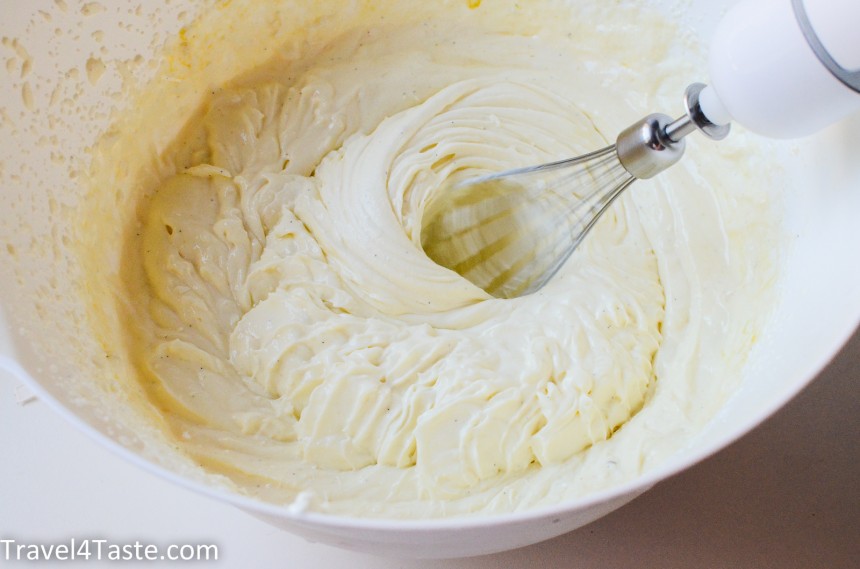 5. Preheat the oven to 200′C.
6. Using your hand crush the meringue. Cover the bottom of the baking form (previously protected with a baking paper) with those crumbs.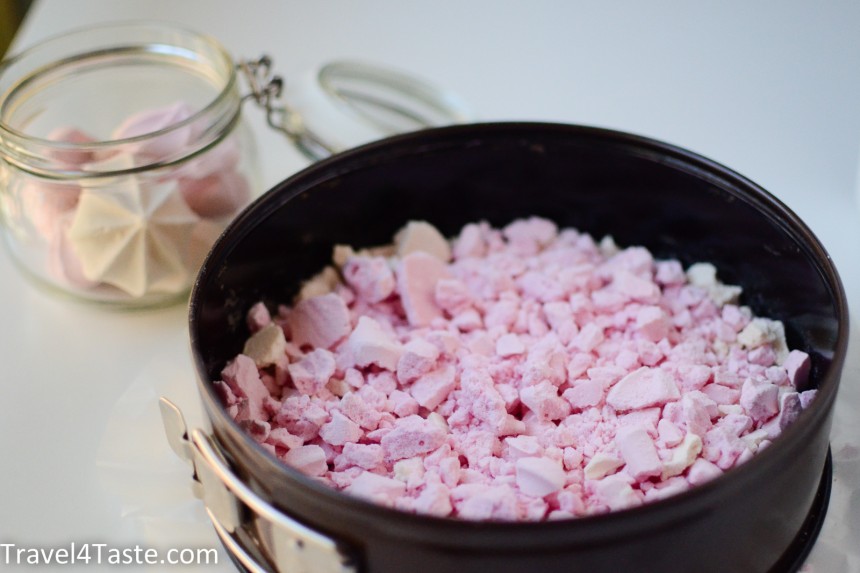 6. Pour the cheese batter over the meringues
7. Bake for 10 minutes at 200′C. After this time decrease the temperature to 150′C and bake for another 40 minutes. The cheesecake is ready when the batter in the middle is no more liquide. As soon as the cheesecake is rigid in the middle you can turn the oven off. Leave the cheesecake inside for 10min. Put it down and leave inside the baking form to cool down.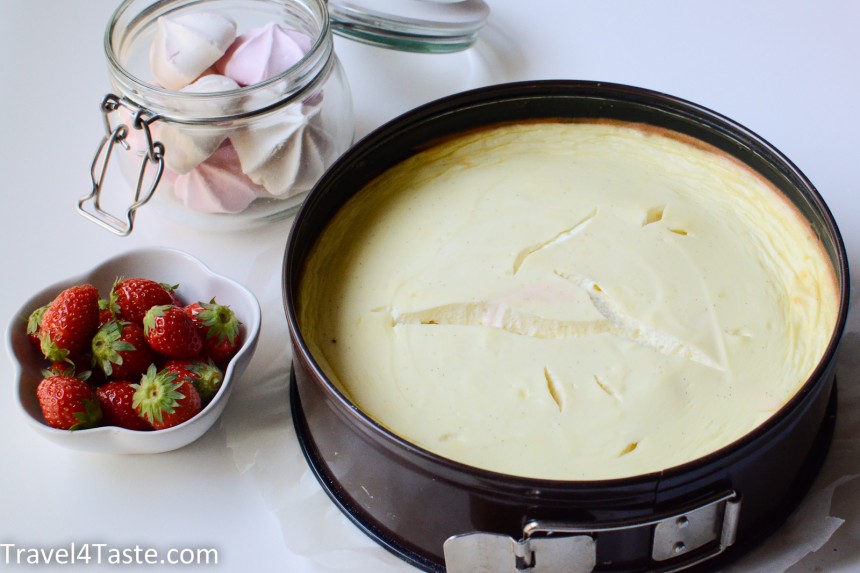 8. When the cake is colder you can top it with the strawberry mousse. Keep it in the baking form. Cover it with a foil and put it in the fridge for few hours (the best is to leave it in the fridge overnight) until the mousse get completely rigid.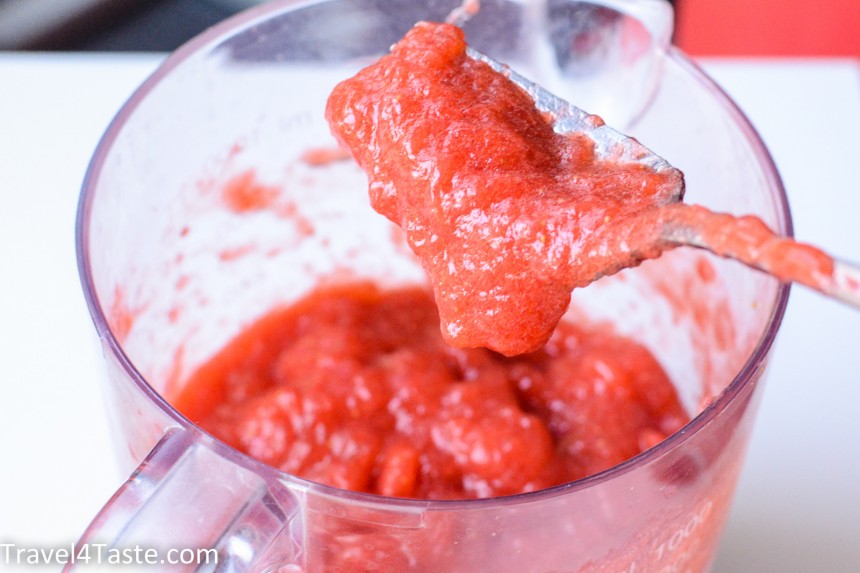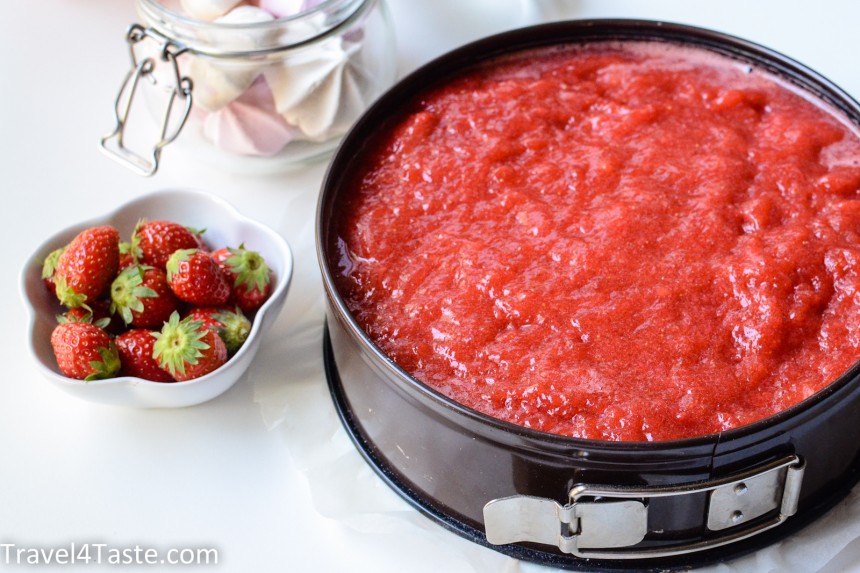 9. When the cake is ready using a thin knife separate the cake from the border of the baking form and gently remove it.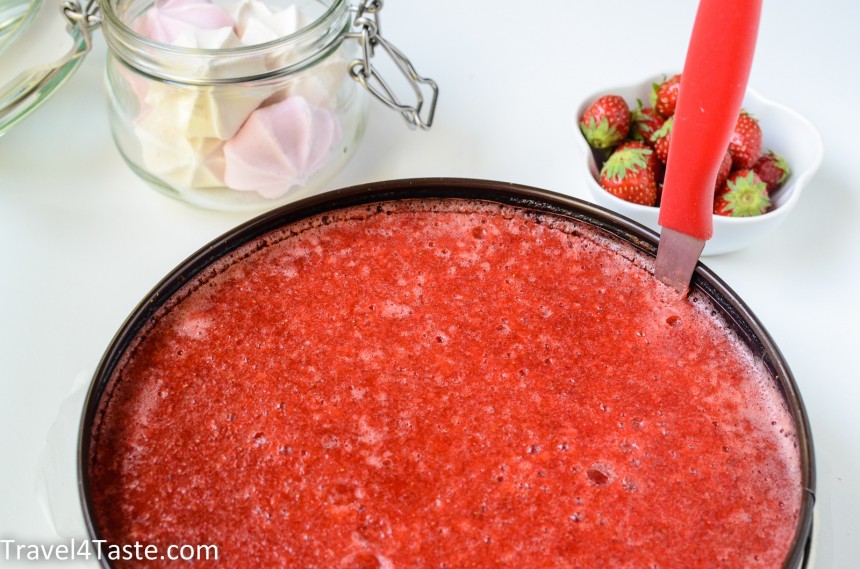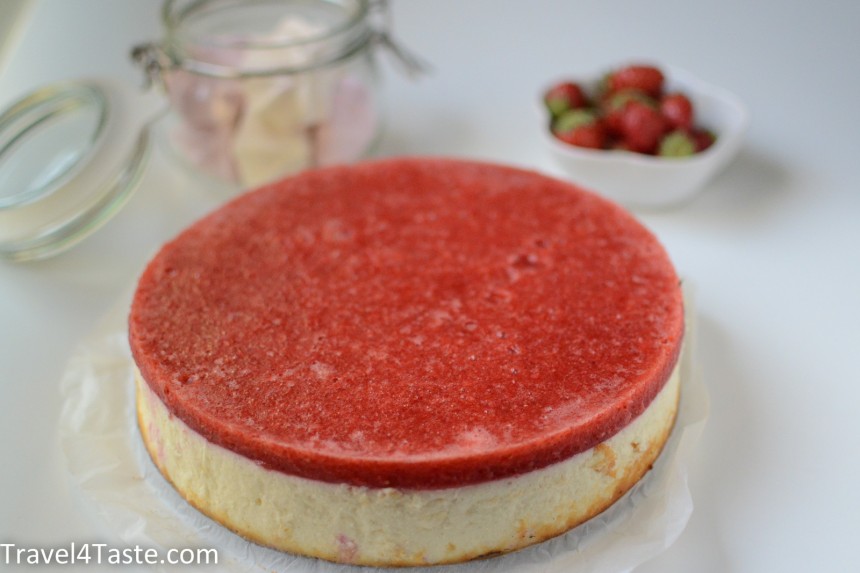 10. IT IS READY!

You can decorate it with strawberries and cut it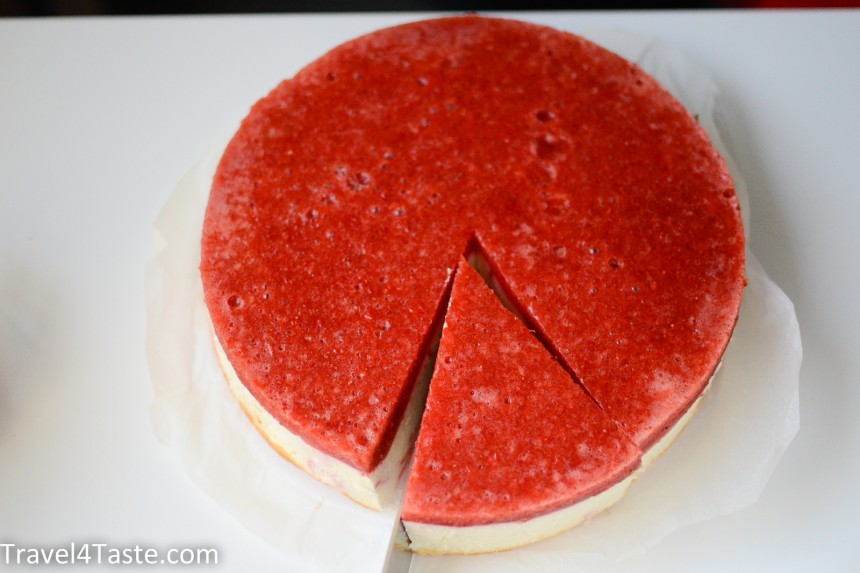 Enjoy!