You say Strawberry, I think Summer, Love, Childhood…
With all those positive associations it is no wonder that this (almost) heart shaped fruit is beloved by most!
PLEASE visit our Facebook page and LIKE us to stay in touch! (New posts every day!)
(Please LEAVE A COMMENT if you feel like  

 )
Here I would like to sum up some of my favorite strawberry recipes.
(CLICK ON THE PICTURE TO GO TO THE RECIPE)
♥  Strawberry Pancakes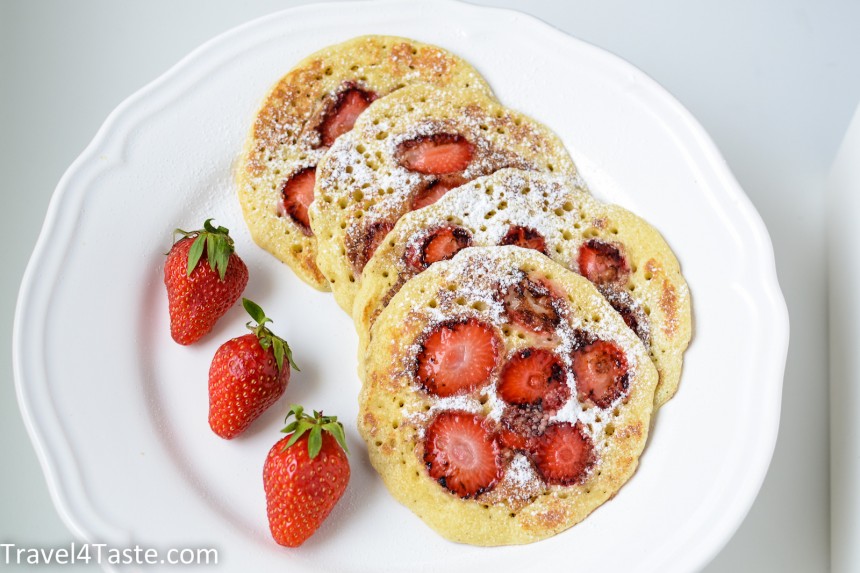 ♥  Cheesecake with Meringues & Strawberry mousse.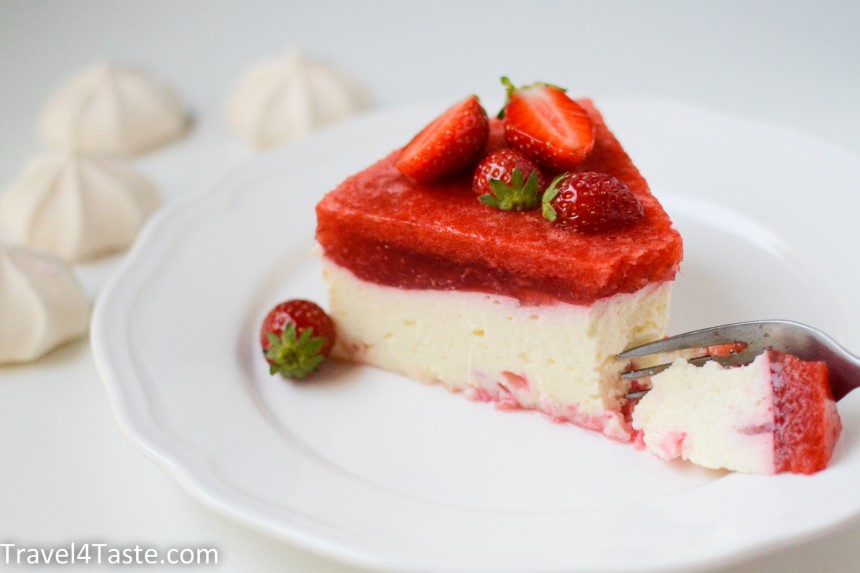 ♥  Strawberry Smoothie with Oat Meal.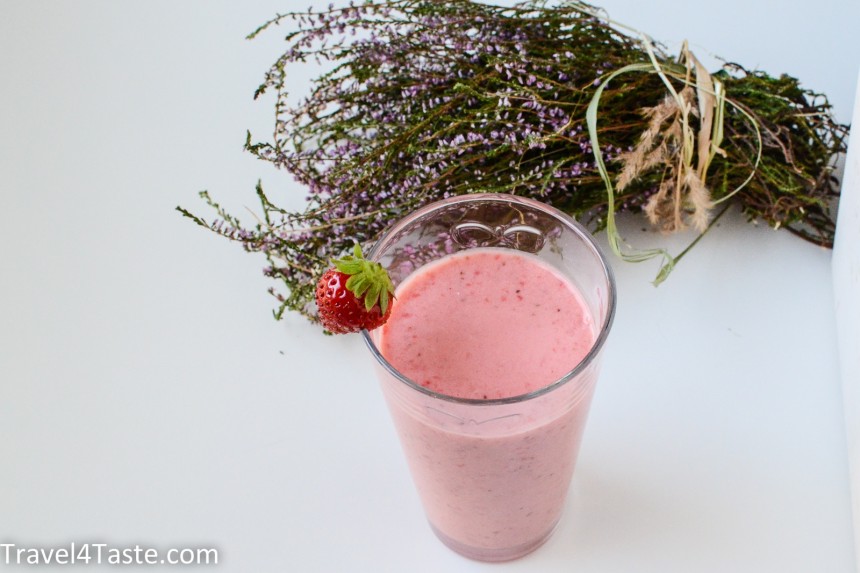 ♥  Amazing yeast rolls with strawberries.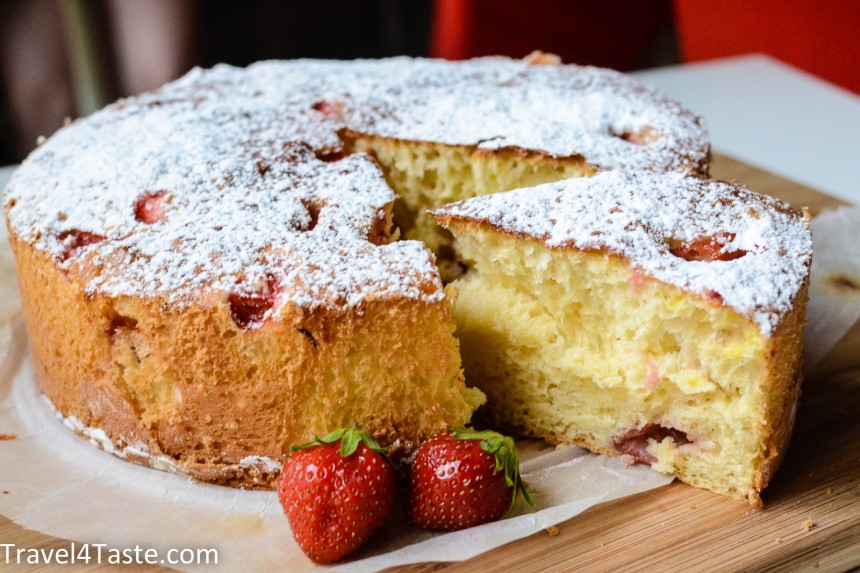 ♥  Polish Steamed Dumplings (pl. Pampuchy

) with Strawberries.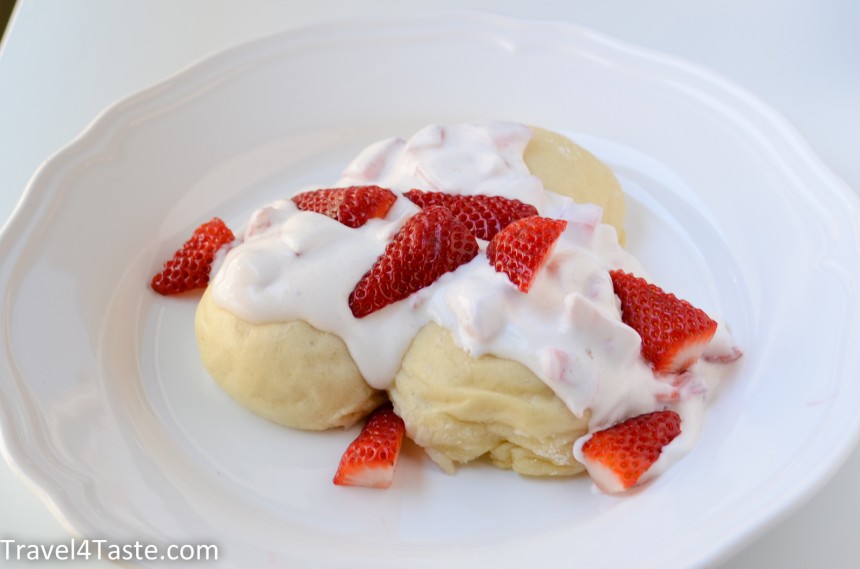 ♥   Moist Almond Cake with Lemon and Strawberries.