Oatmeal Cookies with Dried Apricots

Homemade Oatmeal cookies are perfect as an addition to a breakfast or as an evening snack! These are definitely much healthier that the cookies bought in the supermarket! No soda nor artificial colorant!
Here I prepared them with dried apricots and some orange zest. They are crunchy and delicious!
PLEASE visit our Facebook page and LIKE us to stay in touch!
(& if you feel like LEAVE A COMMENT in English, French, Polish or German!)
For around 20 medium big cookies you will need:
♥  100g white flour (200ml)
♥  80g wholemeal flour (100ml)
♥  2eggs
♥  200g butter (at room temperature)
♥  5 tablespoons brown sugar
♥  2 tablespoons homemade vanilla sugar
♥  400ml oatmeal
♥  10 dried apricots
♥  zest from half an orange
1. Using a big spoon combine soft butter with brown and vanilla sugar.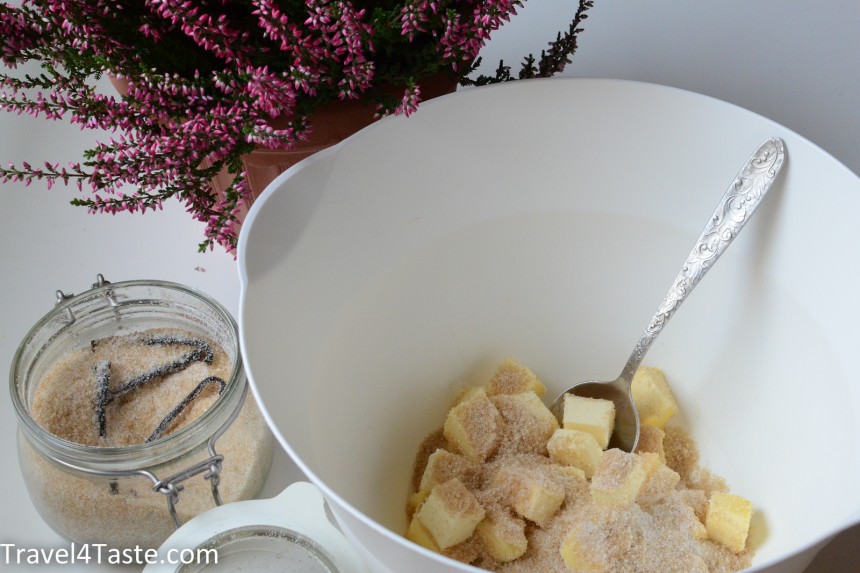 2. Add eggs one by one and combine them with the butter.
3. Add flours, oatmeal, orange zest and diced apricots. Combine everything well.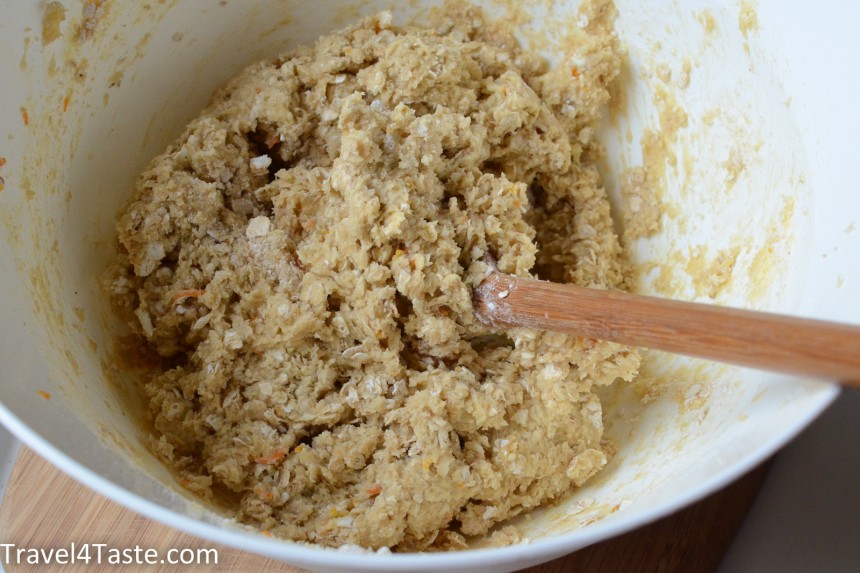 4. Form little balls from the dough and put them on baking paper. Flatten them using a fork. (The dough is a bit sticky- it is ok!).
5. Bake at 180'C for about 15-25min (depending on size of your cookies) until golden brown.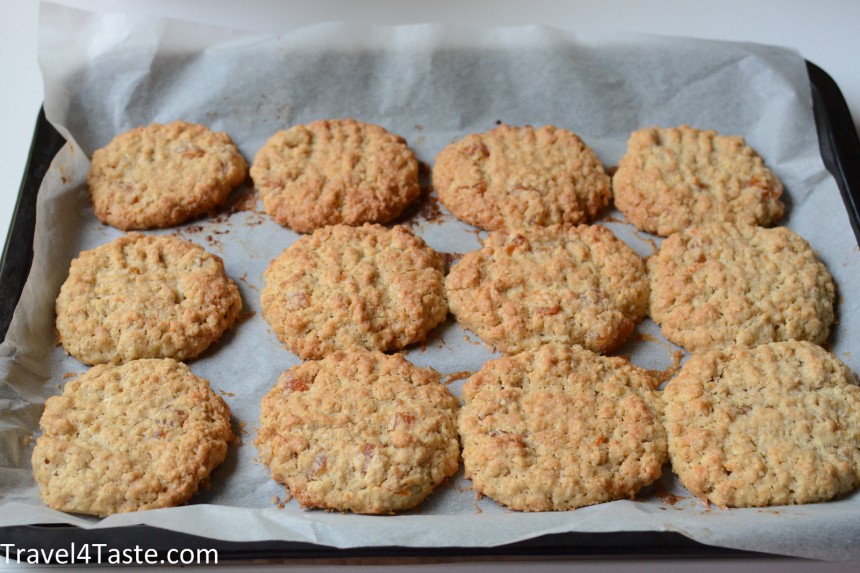 Enjoy! 🙂
---
---