I love homemade pasta! Freshly prepared with only quality ingredients. It is a perfect weekend dish.
I have already presented you my recipe for Spinach & Ricotta Ravioli. This time I made them with Ricotta, Sun-Dried Tomatoes & Walnuts. They are amazingly aromatic and rich. A real treat! ♥
Follow us on Facebook & Instagram
For 3-4 portions you will need:
filling:
♥  100g ricotta cheese
♥  10 pieces of sun-dried tomatoes
♥  10-20 walnuts
♥  pinch of salt (to taste, tomatoes might be already salty!)
for the dough:
♥  2 glasses of wholemeal flour
♥  1 egg yellow
♥  100mL of warm water (not hot)
to put on the top:
♥  100g butter
♥  Parmesan
1. Put ricotta cheese and tomatoes in a bowl and blend it together.
2. Blend walnuts and add them to the cheese & tomatoes mix. Add salt if needed.
3. Mix all ingredients for the dough and knead until well connected. When done, divide it into 2 parts and protect 1 of them with a plastic foil from drying (it is important because dry dough is much more difficult to work with).
4. Roll out the dough into a long rectangle (thinner is better! a machine can help). Now you should decide what ravioli size you would you like to do. I like both, the big one and the small one. But the small ones are a little bit more work.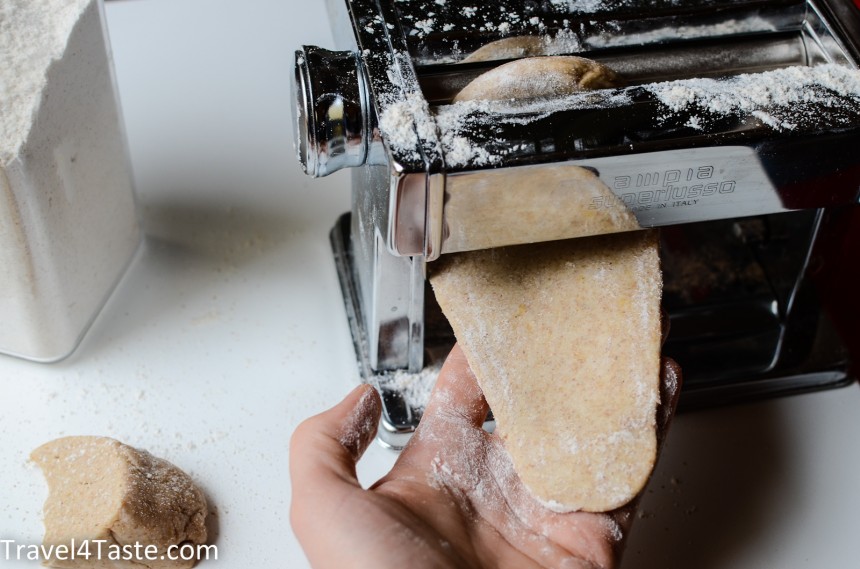 5. With a spoon put little portions of the filling on one of the rectangles, cover it with another one and form raviolis!
6. As soon as the first portion of ravioli is ready put them into almost boiling water. The water should not boil too strongly because that could open your ravioli. The quantity of ravioli you can put in at once depends on the size of your casserole, as there should be only one layer of them.
Cook them for 5-7min (depending on size)
7. Serve with melted butter and parmesan cheese.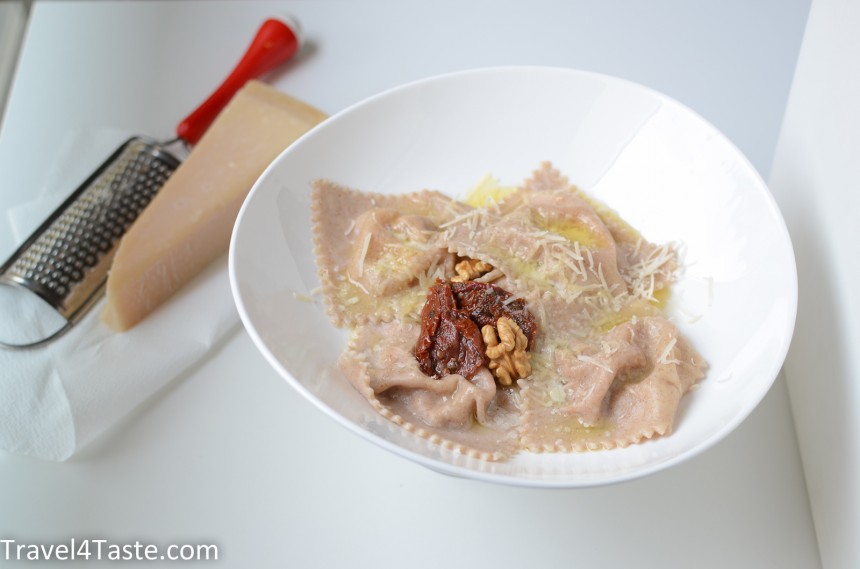 Enjoy!  ♥