Roquette Salad with Smoked Salmon, Avocado & Walnuts
If you are looking for an idea for a delicious and super healthy dinner- you found it! 🙂
Smoked salmon, avocado, walnuts, tomato, salad… I combined all these healthy ingredients to create a delicious and nutritious dinner. And it takes only 5 minutes to prepare! 🙂
[facebooklike]
For 2 portions you will need:
♥  2 handfuls of roquette salad
♥  2-3 slices of smoked salmon
♥  1 avocado (soft= ripe)
♥  2 little tomatoes
♥  1 handful of walnuts
♥  2 tablespoons of natural yogurt
♥  3 tablespoons of walnut oil
♥  2 tablespoons balsamic vinegar
♥  Parmesan cheese
1. Put salad on the plates.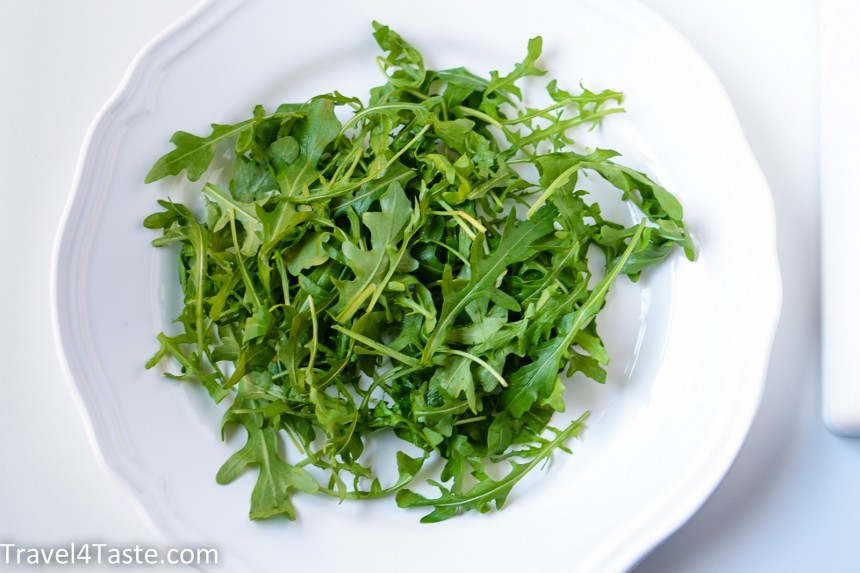 2. Using a fork crush the avocado and mix it with the yogurt. Put it on the salad and add tomatoes.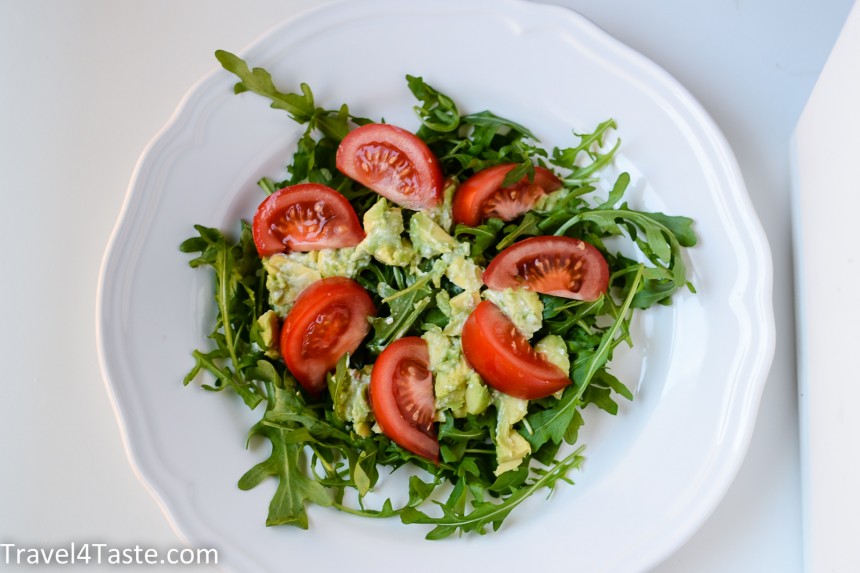 3. Slice the salmon into long stripes and add to the plate. Sprinkle everything with walnut oil and balsamic vinegar.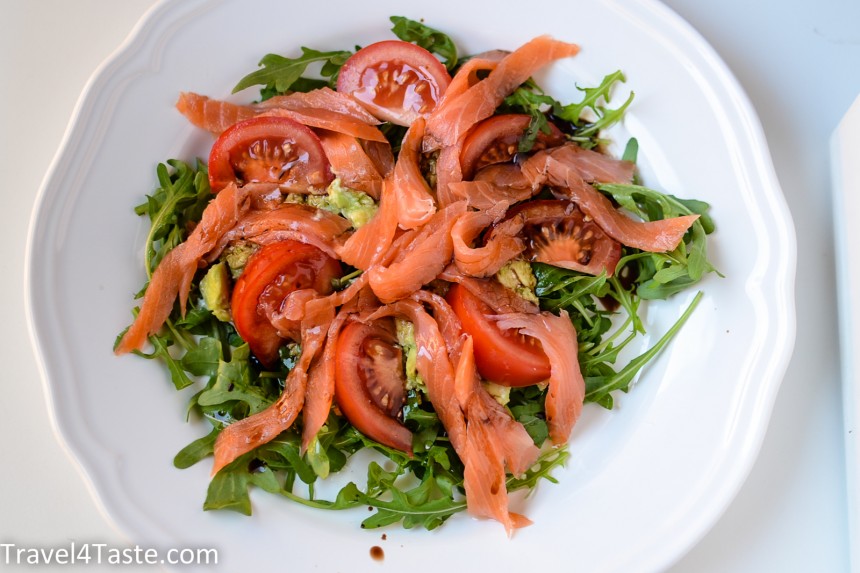 4. Decorate with walnuts and some parmesan cheese.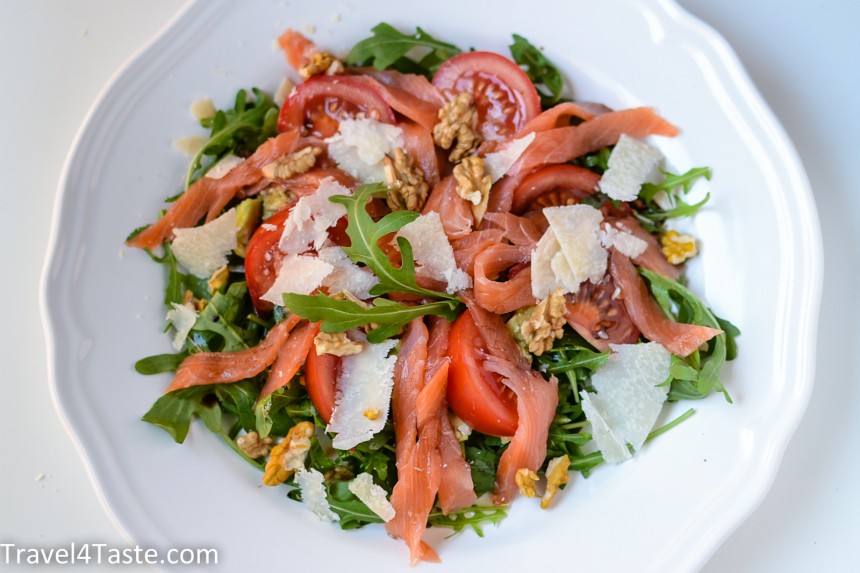 Enjoy! ♥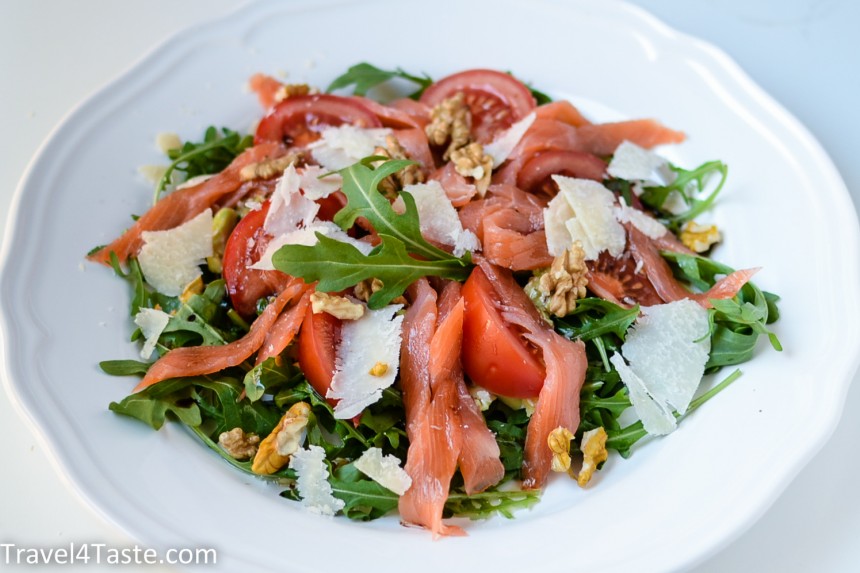 ---
---