November in Venice (2013)

I fell in love with the november Venice. Despite (or maybe thanks to) the gray color palette and the rain, this city is breathtaking. You just need a warm jacket and a pair of waterproof shoes and you won't be able to stop wandering along those world-famous canals.
[facebooklike]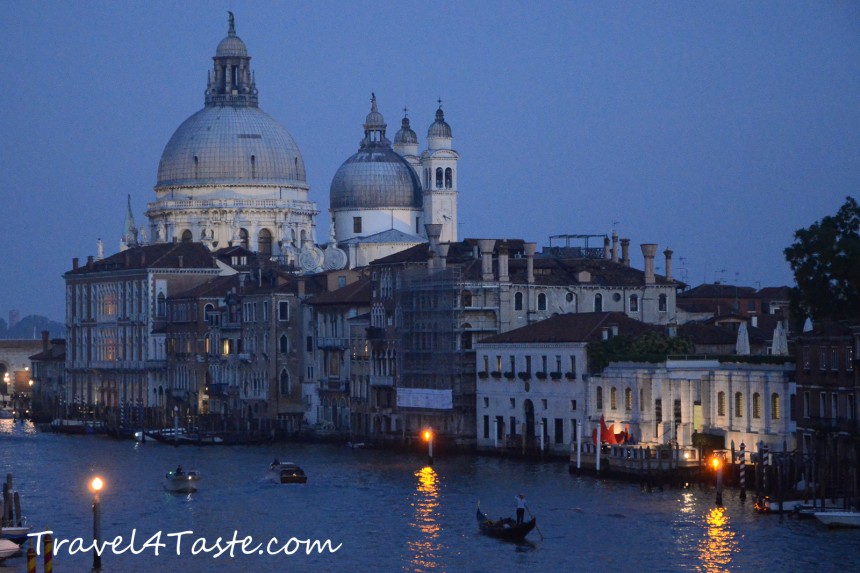 In Venice I've ate the best Tiramisu ever! (I also had two others that weren't that special) A good address: the Santo Stefano restaurant (Campo Santo Stefano, 3825, 30124 Venice, Italy). So soft & light! Heaven!
Being in Venice I couldn't miss the famous Rialto street market.  It payed off to get there on a Monday morning instead of the weekend with most of the tourists. All merchant were very nice. We could take all pictures we wanted. I've got some beautiful dried oregano, sun dried tomatoes and the cute little peppers called Pepperoncini.
Enjoy beautiful views from Rialto bridge and from one of the bars along the grand canal while drinking a coffee.
A coctail you have to try in this region of Italy is Spritz. It's a wine-based drink made with liqueur such as Aperol or Campari and sparkling water. It is garnished with a slice of orange and an olive. My favorite place to have it is the Foscarini bar  (878c Rio Tera Antonio Foscarini, Venice, Italy (San Marco)). Their Spritz is a bit more expensive than in other places (5 euro) but the atmosphere and the views are amazing!
In Venice, you can easily find a place where you can grab a hot sandwich for few euro. I liked the most the rolled pizzas (called also piadina) and focaccias filled with spinach & ricotta!
---
---