Thai Chicken & Coconut Soup

While travelling around Thailand (here is the post from our trip) we spent one day in a cooking class! It was loads of delicious fun! And we learned a lot! 🙂
Within 12 different recipes we have tried with F. I was the most impressed with the super simple, spicy coconut soup. 🙂
[facebooklike]
For 3 small portions:
♥  75g chicken (for vegetarians: oyster mushroom)
♥  10 straw mushrooms (or 30g oyster mushrooms)
♥  450ml coconut milk
♥  3 dried chilli papers
♥  1 onion
♥  2 tomatoes
♥ 6 kaffir lime leaves
♥  2 lemongrass
♥  4 slices galangal (can be dried) (= thai ginger)
♥  1 lime
♥  3 tablespoons fish sauce (for vegetarians: soy sauce)
♥  1.5 tablespoon soy sauce
♥  1 tablespoon sugar
♥  1 finely sliced spring onion
1. Pour the coconut milk in the pot and warm it up over a low heat.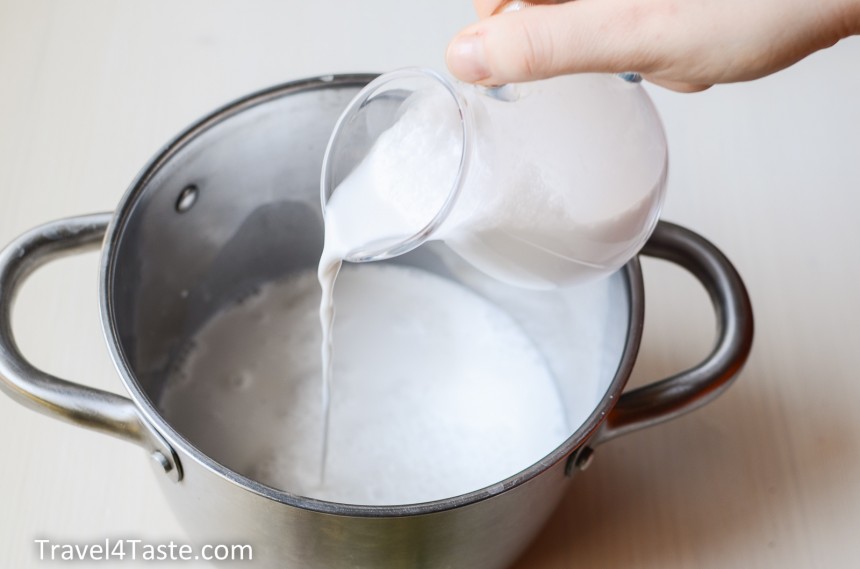 2. Add diagonally sliced lemon grass, galangal and kaffir leaves in the pot. Simmer for about 3min.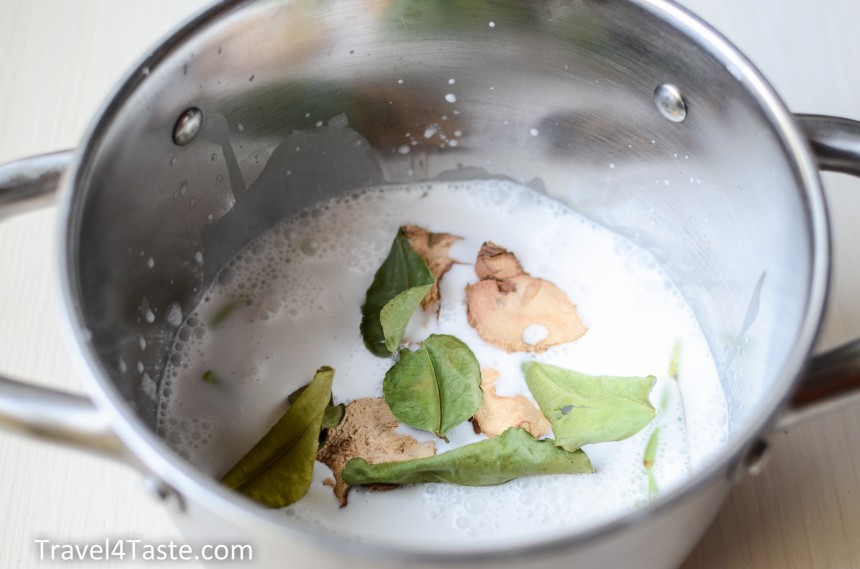 3. Add chicken and wait until it is cooked. You will known it is cooked when it will be easy to cut it in half with a spoon.
4. Cut in 4 the onion and the tomatoes and add them to the pot. Add also mushrooms. Simmer until the tomato skin start to go off (around 5min).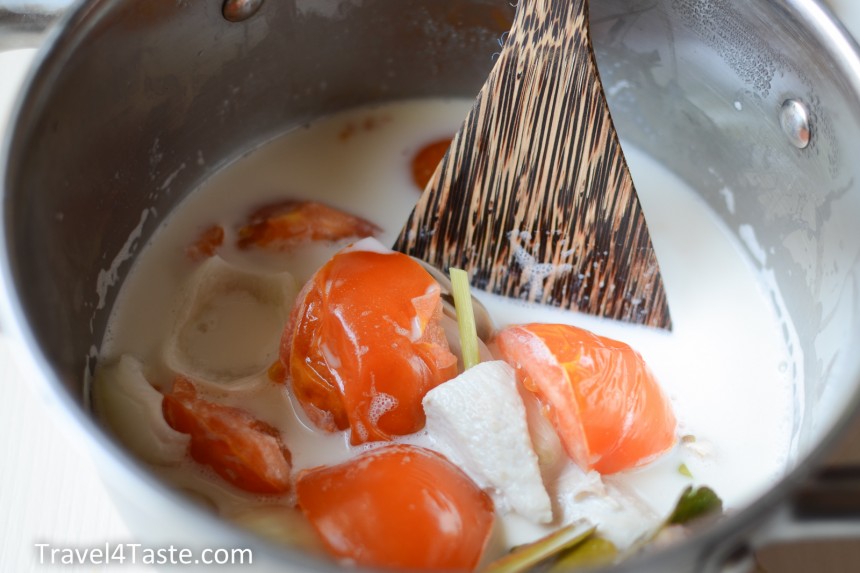 5. Add fish and soy sauce, spring onion, chili, sugar and lime juice. Simmer for 3min.
6. Serve decorated with coriander leaves.
---
---