Brussels Sprouts Baked with Walnuts in Honey & Balsamic Vinegar

I like the most simple recipes that just underline the natural taste of vegetables.
The brussel sprouts are already very flavory and you don't need much to turn them into a delicious dish!
Here I would like to propose you a light and extremely simple way to serve these little cabbages: baked with walnuts in honey & balsamic vinegar!
[facebooklike]
For 3 portions you will need:
♥  300g brussel sprouts
♥  10 walnuts
♥  1 tablespoon honey (or Agave Syrup)
♥  2 tablespoons balsamic vinegar
♥  2 tablespoons olive oil
♥  Herbes de Provence (thyme, basil etc.)
♥  salt
Preparation time: 10min + 20min baking
1. Wash the brussel sprouts. Remove the damages leaves. Cut them in half.
2. Mix the honey with balsamic vinegar.
3. Put the brussel sprouts in one layer in an oven-proof dish. Smear them all with the honey-vinegar mix.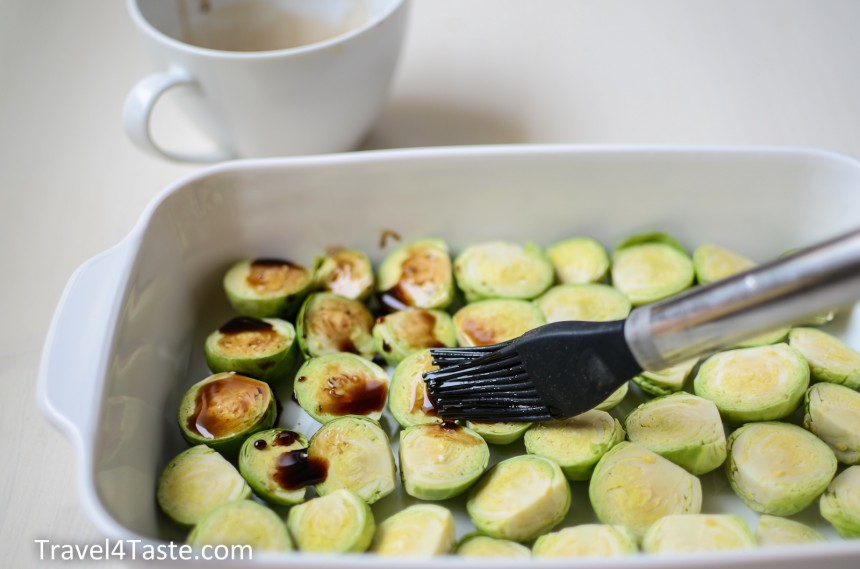 4. Sprinkle it all with crushed walnuts, olive oil and spices (herbs & salt).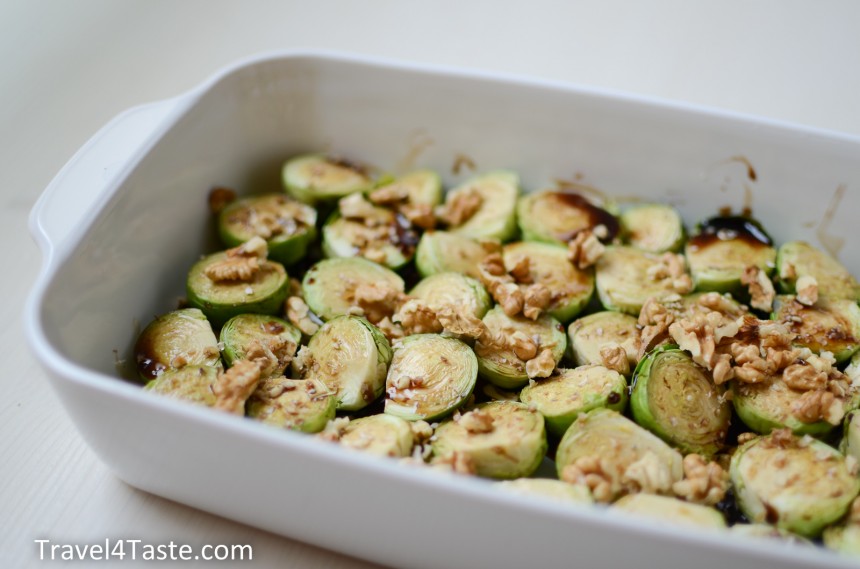 5. Bake at 180'C for about 20'C (or until the brussel sprouts get as soft as you like).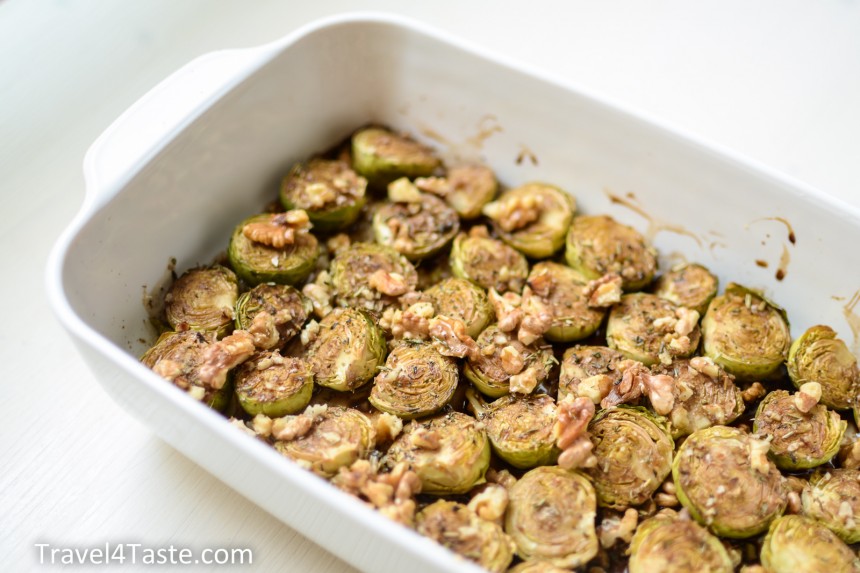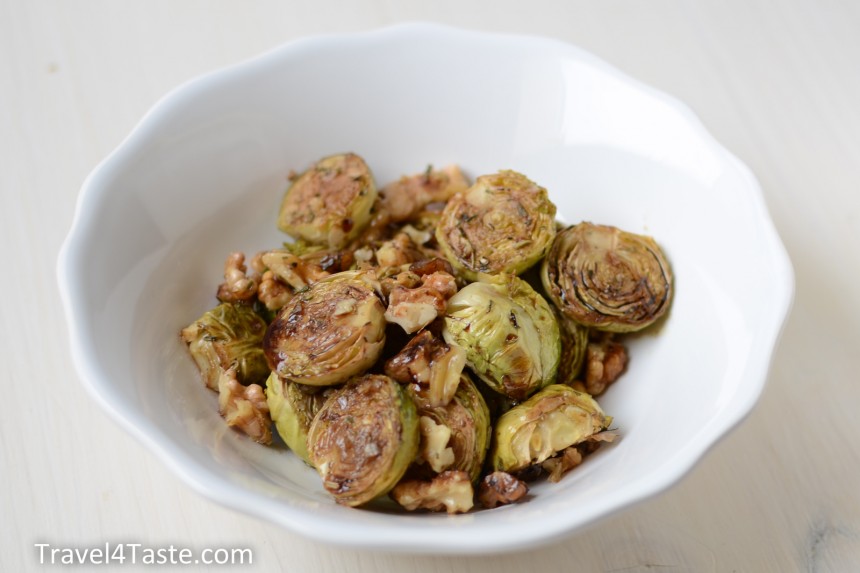 This time we had them as a side dish for the roquefort cheese with some delicious Sauterne wine! Enjoy! ♥
---
---