Fried Banana (gluten free version)

An amazing dessert that is all natural, gluten free and takes only 10min to prepare.
The crispy batter made of the mix of the rice and the coconut flour goes amazingly well with the soft, caramelized banana.
PLEASE visit our Facebook page and LIKE us to stay in touch!
(& if you feel like LEAVE A COMMENT in English, French, Polish or German!)
Batter for 1 large banana:
♥  25g rice flour
♥  20g coconut flour*
♥  egg yellow
♥  1 tablespoon coconut cream
♥  75ml cold water (+/- 1 tablespoon)
♥  couple of ming leaves
* made of ground coconut meat (the white part of the coconut) after removing the oil.
1. Mix both flours (rice & coconut) together with coconut cream. Add water to get the good consistence.
2.  Cut the banana into 1cm thick slices. Dip them in the batter.
3. Fry in a hot oil. I used the rapeseed oil. The grapeseed oil is also good.
Do NOT use the sunflower oil (it is not good for your health). 
They should get golden brown. It took me 1-2min on each side.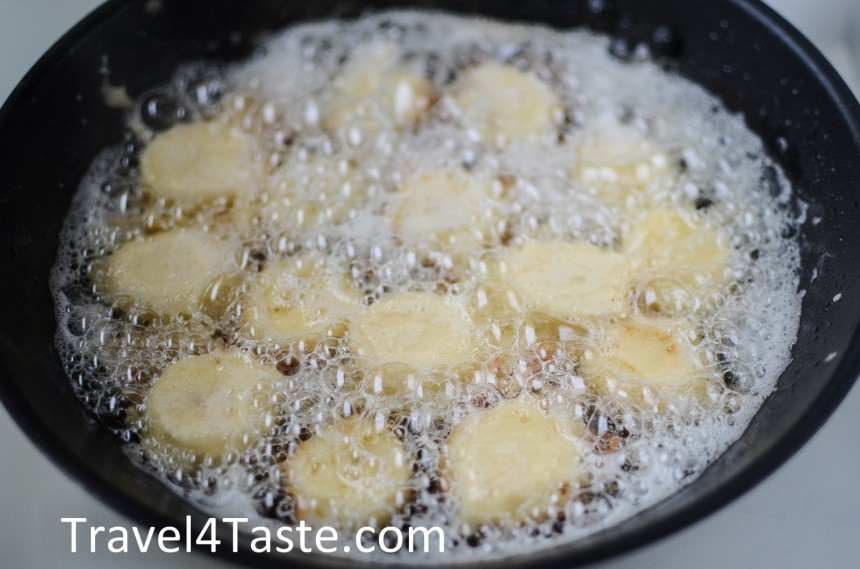 4. Serve sprinkled with mint leaves. Enjoy! ♥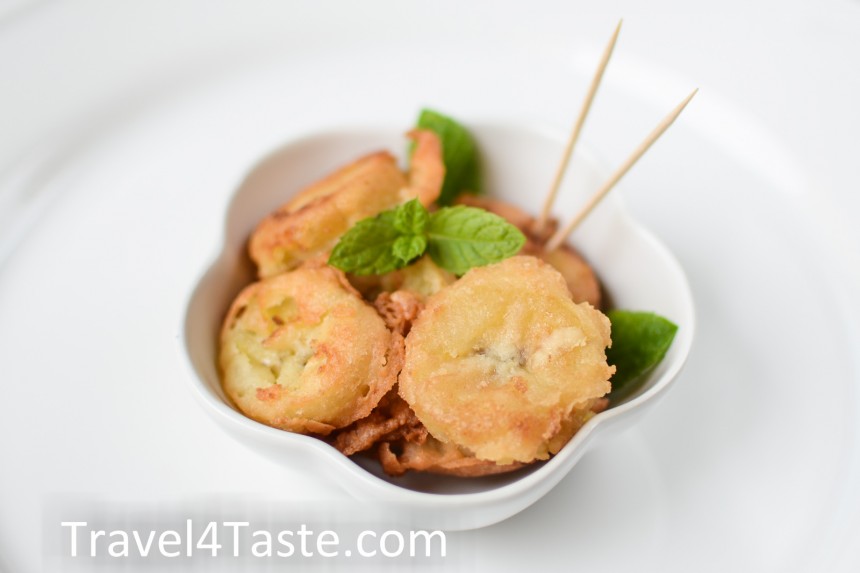 ---
---