Baked Apples with Banana and Walnuts Filling

It is a really simple recipe but the effect is truly amazing! A sweet apple smell will fill your home. Baked apples are warm and soft with a delicious sweet and sour banana & rhubarb filling (no sugar added!).
To prepare 7 little (or 5 big) apples:
♥  1 banana
♥  2 tablespoons of cooked rhubarb (I buy the frozen one; raspberries would be a perfect replacement)
♥  1/2 teaspoon of cinnamon
♥  3 cloves
♥  3 allspice
♥  1 cardamom seed pod
♥  1/2 lemon
♥ walnuts (5-10)
[facebooklike]
1. Put the apples in a big pot, cover them with water with the juice from half a lemon (it will prevent apple skin to change the color). Cook for 15min.
2. In a meantime, cook the rhubarb. I use a frozen one. I just put it to the microwave for about 5min. No water added.
3. When apples are softer, carefully remove them form the hot water and let them to cool down a bit. Using a sharp little knife, remove the apple core with seeds.
4. Crush all spices and mix them together. Using a fork make a banana puree. Add the rhubarb (or raspberries) and spices. Mix everything well.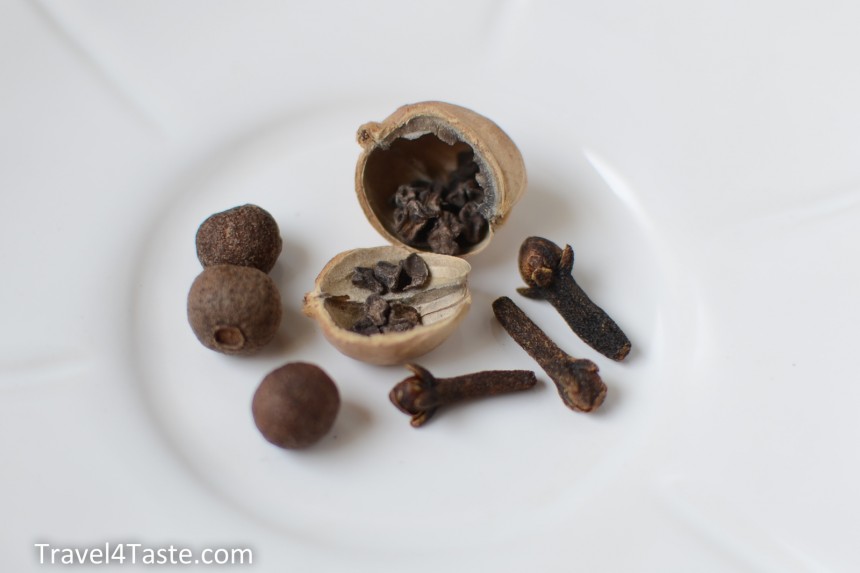 5. Fill the apples with the banana mix. Sprinkle with some walnuts. Make the hat from the previously cut out apple.
5. Bake it at 180'C for 20min.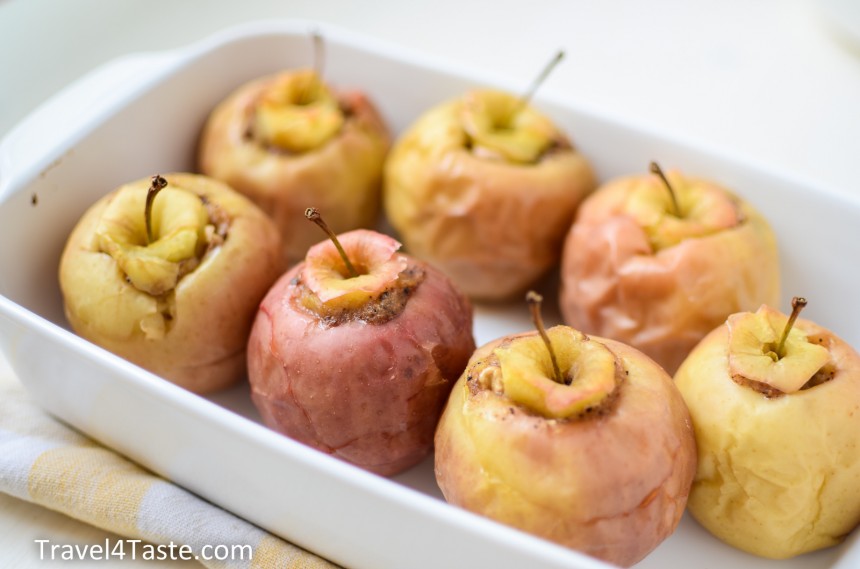 Enjoy! (it is also delicious with some vanilla ice-cream on the side 😉 )
---
---