Croissants with Jam

Livng in Paris we usually get croissants from the boulangeries (french bakeries). However, making your own croissants takes no time (especially if you buy your puff pastry at a supermarket). You can make yours special by adding your favorite jam inside. 

On Saturday we got up super early to have our croissants & coffee with a sunrise at the Trocadero from where we had an amazing view on Eiffel Tower. Although, there is really few tourists at such an early time, we saw one proposal and five wedding photo shoots. Ah, such a romantic breakfast! Love is in the air ♥ 
[facebooklike]
For 8 mini croissants:
♥ Puff Pastry (you can do it yourself or buy it at a supermarket)
♥ your favorite jam
1. Roll the puff pastry dough into a thin layer, cut a big circle & put a layer of jam on the top. Using a pizza cutter or a knife divide the dough into 8 triangles. Roll each of them starting with the base of the triangle (the larger side).
2. Bake the croissants in a preheated to 220'C oven for around 15-20min. They should puff up and turn golden brown.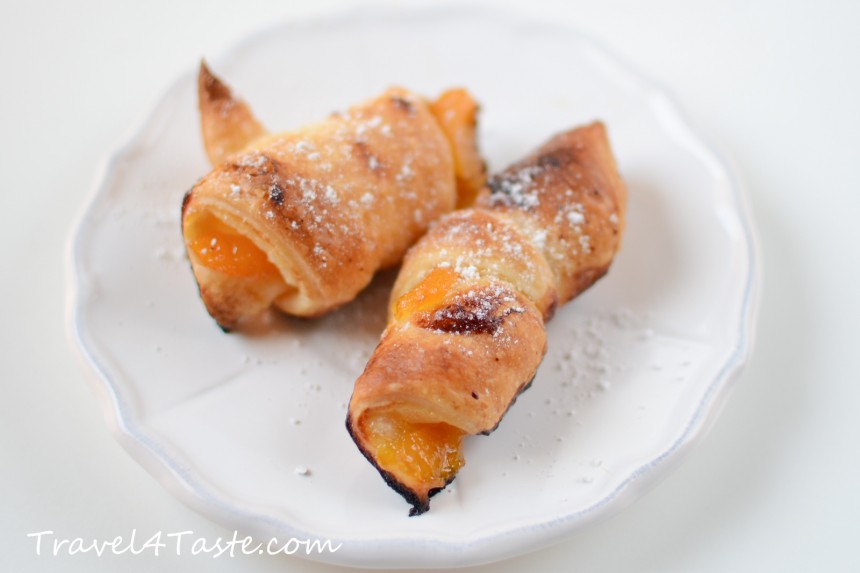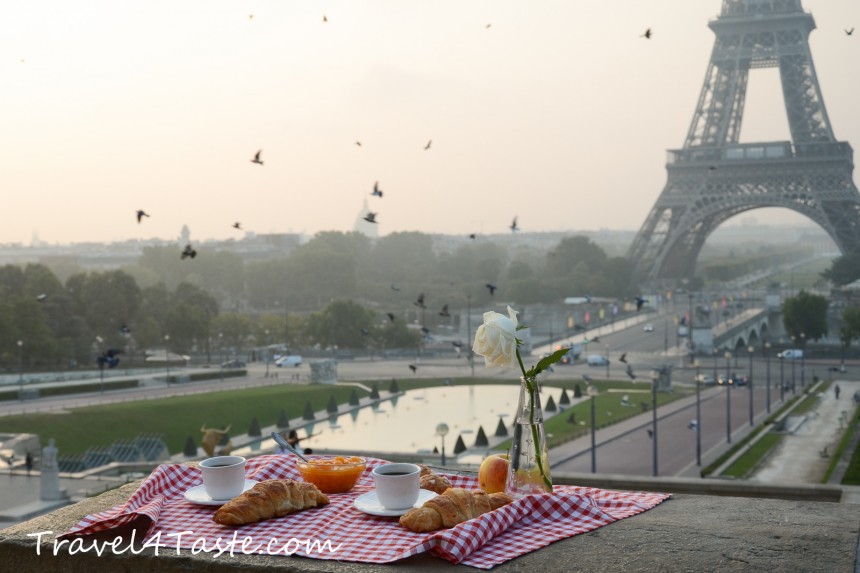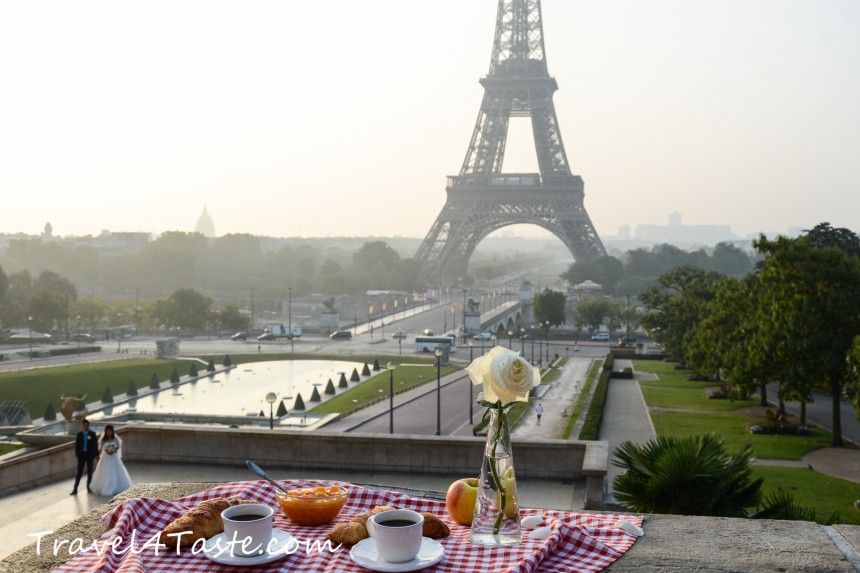 Bon appétit ♥
---
---