"Dutch Baby": Oven Baked Pancake (VIDEO)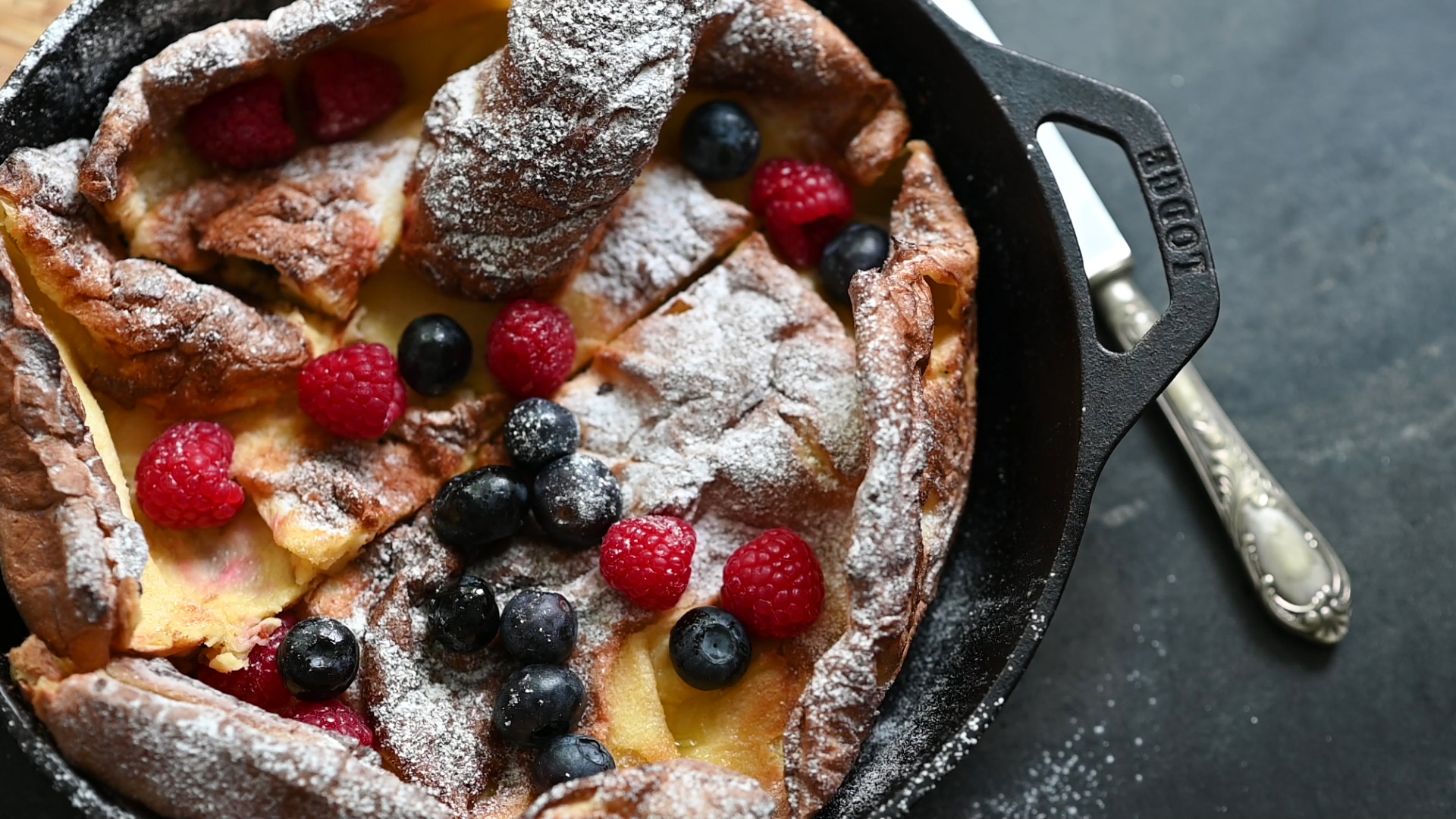 This beautiful puffy pancake is incredibly easy and quick to make. It's a great treat for a lazy brunch! Decorated with berries it looks truely impressive!
♥ 1/2 cup (65g) flour
♥ 2/3 cup (160ml) milk
♥ 3 eggs
♥ 1 tablespoon sugar (I used homemade vanilla suagar)
♥ pinch of salt
♥ 2 tablespoons clarified butter (or canola oil)
Serve with: berries and icing sugar
Start by preheating the oven with an empty cast iron skillet* to 220°C
* I've previously tried to make it using a simple oven-proof dish and the pancake was still very nice (less puffy than when made inside a cast iron pan)
Prepare the batter: whisk eggs with sugar and salt. Add flour and stir until obtaining smooth paste. Add milk and mix it again.
Carefully, remove the preheated cast iron pan from the oven and place on the stove on a high heat. Coat it with clarified butter (make sure you also get it on the sides of the skillet).
Quickly pour the batter in and put it all back to the oven.
Bake for 13-15 minutes or until it is puffy and golden brown.
Serve decorated with icing sugar and fresh berries.
---
---