Palmiers with Fig Jam

The classical Palmiers cookies are made only with puff pastry and sugar. Sometimes, I also like to put fig jam instead of sugar. Both versions are extremely simple and quick to prepare. And of course, instead of fig jam you can use any other of your favorite ones! 🙂
PLEASE visit our Facebook page and LIKE us to stay in touch! (New posts every day!)
(Please LEAVE A COMMENT if you feel like   

 )
You will need:
♥  Puff pastry (here is how to do it at home)
♥  Fig jam
1. Roll out the puff pastry (a bit thinner than 0,5cm) into a rectangle around 40cm long. Using a pizza cutter (or just a knife) straighten the edges.
2. Put the jam on and roll!
3. Now wrap them in aluminium foil and put them to the freezer for 5 to 10min. It will make the dough harder and easier to cut. Cut the dough into thin (around 1cm thick) slices and place them on a baking paper.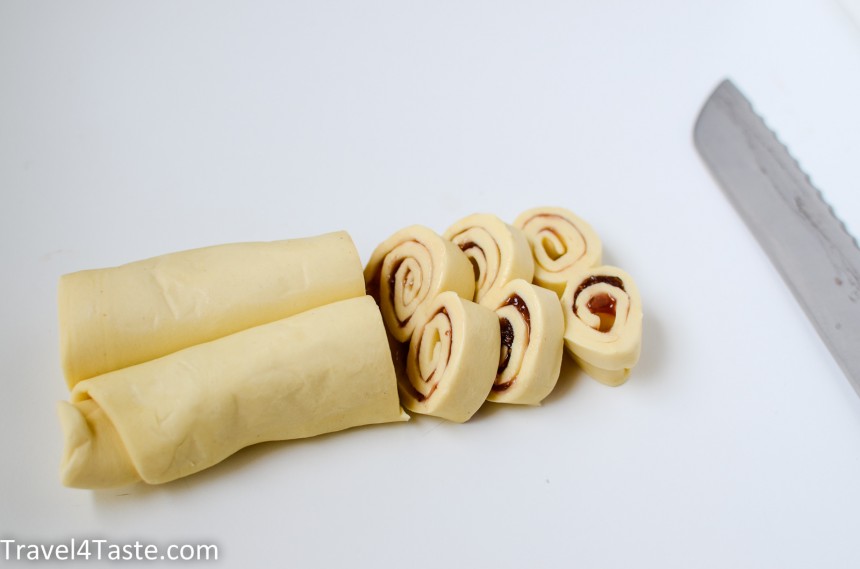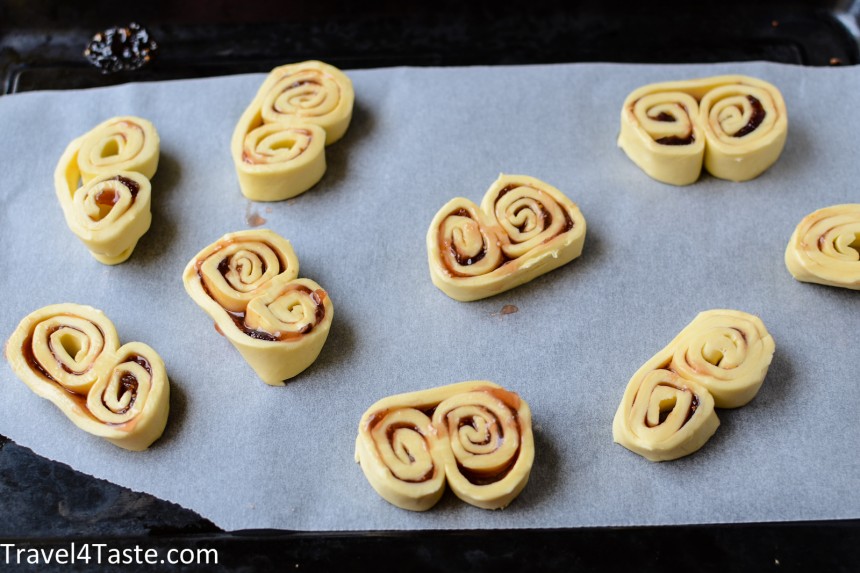 4. Bake in a preheated (220'C) oven for around 15min (until they get golden-brown).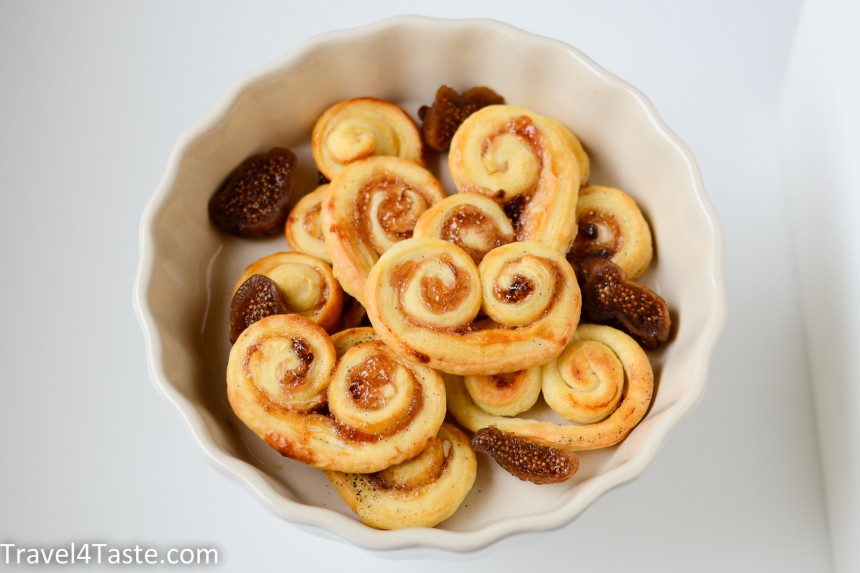 ---
---