Vegetable muffins

I love to improvise in the kitchen! I probably have a good intuition but also loads of luck while cooking. The plan was to turn my carrots and zucchini into something special. Last time I used them to do vegetable rolls baked with bechamel sauce. This time I opted  for something even simpler and quicker to do: Veggie muffins! It came out perfect!
[facebooklike]
For 6 cupcakes (large one):
♥  300g carrot
♥  1 medium zucchini (200-250g)
♥  60g cheese, grated (eg. Gouda)
♥  200mL cream (eg 12% of fat)
♥  3 eggs
♥  zest from 1/2 lime
♥  1/2 teaspoon of salt
♥  1/2 teaspoon of freshly ground pepper
♥  celery leaves (from 1 or 2 branches)
1. Grate carrots and zucchini. I made carrot thinner and zucchini a little bit thicker because carrot need longer time to cook.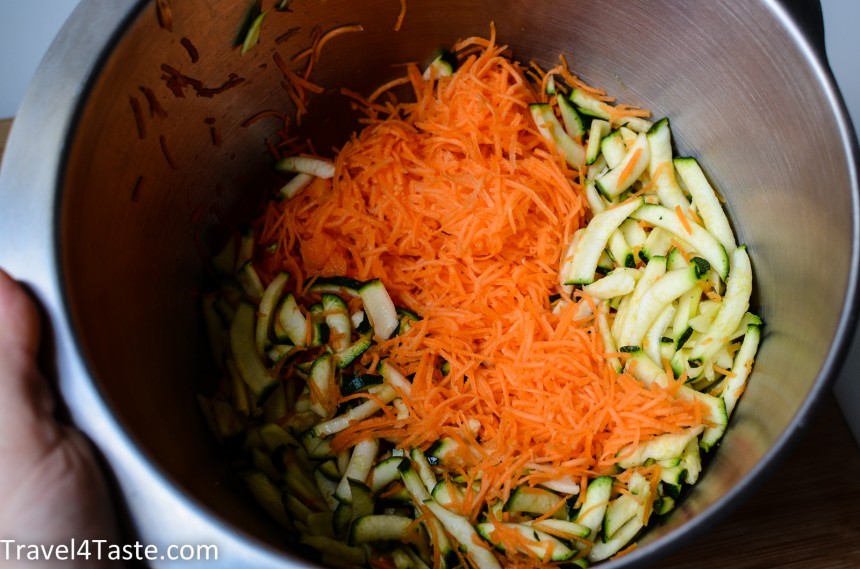 2. In a bowl whisk the eggs with cream. Add salt & pepper and mix it with the vegetables.
3. Add most of the cheese. Save 2 tablespoons for the topping.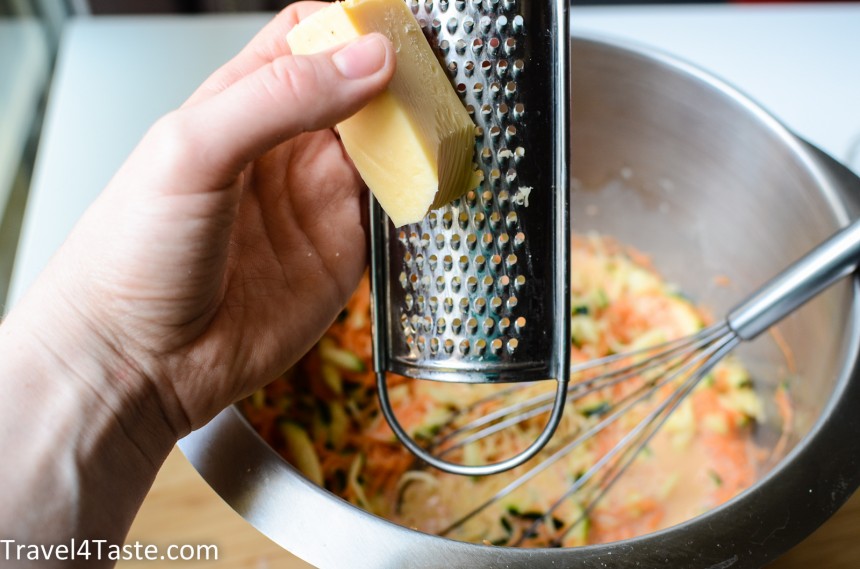 4. Add lime zest and sliced celery leaves.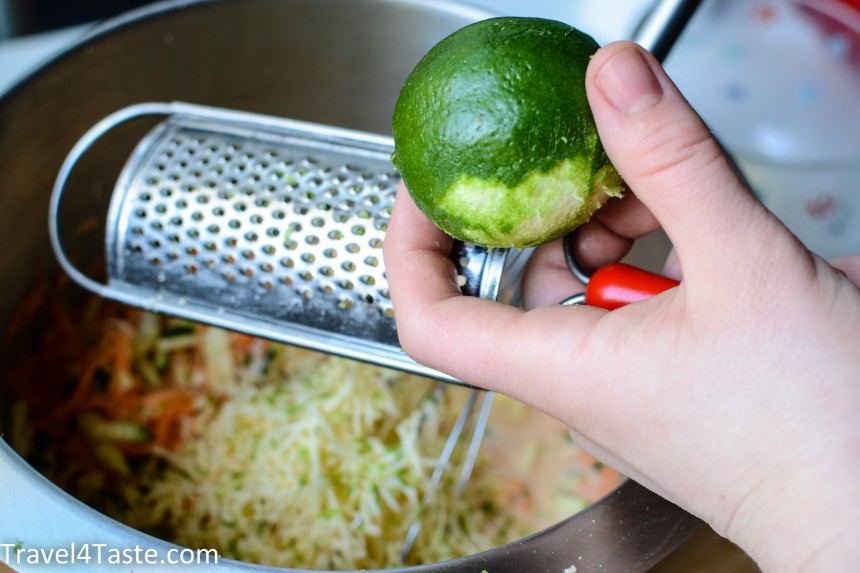 5.  Put the mixture into muffin forms and sprinkle with cheese on the top.
6. Bake at 180'C for 25-30min.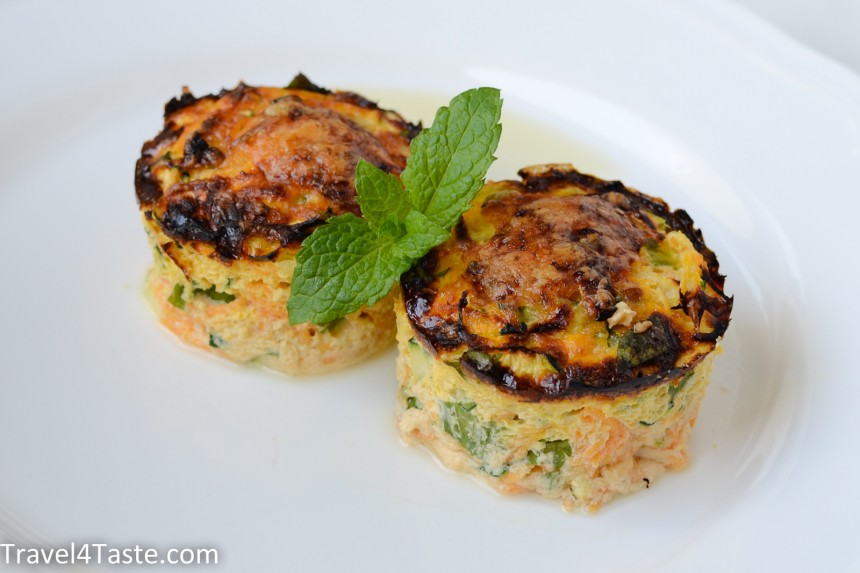 ---
---