Rhubarb Oatmeal Crumble

Here is another delicious last minute dessert. Sweet and acidulous, it tastes like summer! 🙂
If you looking for a little bit more fancy rhuarb dessert you will love my Rhubarb tarte with vanilla pudding and syrup! 🙂
[facebooklike]
For a medium size round crumble:
♥  400-500g Rhubarb
♥  1 tablespoon sugar
For the crumble:
♥  3 spoons oatmeal
♥  3 spoons flour
♥  3 spoons (50g) butter
♥  2-3 spoons brown sugar
1. In a bowl mix oatmeal, flour, brown sugar and cut into small pieces butter.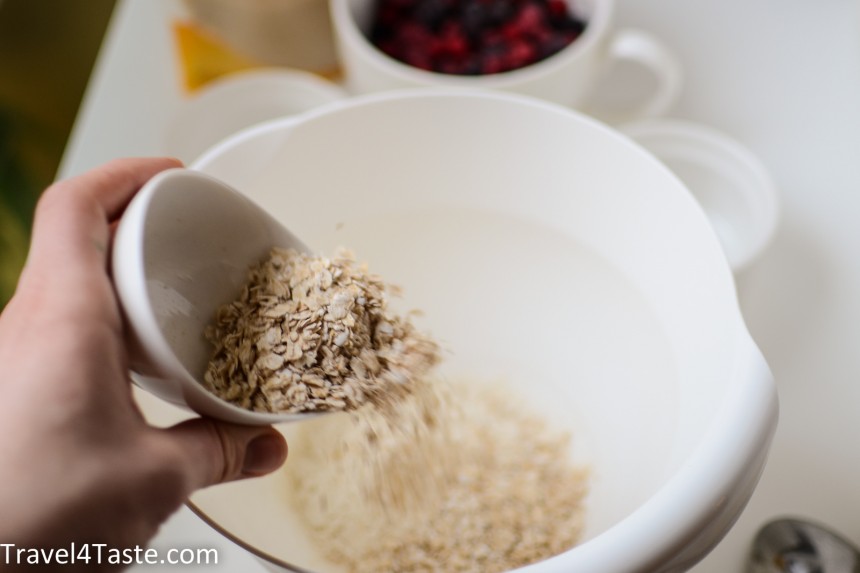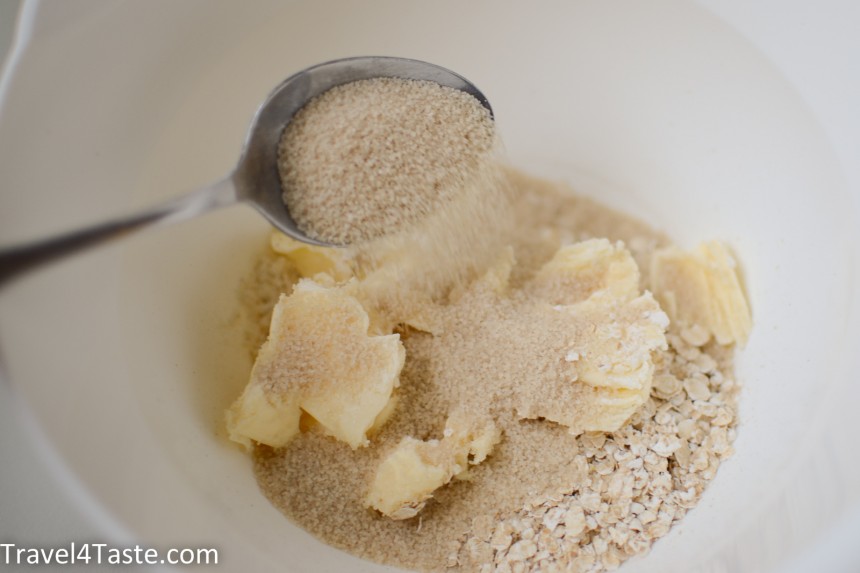 2. First using a spoon, and then fingers connect all ingredients together. At first it might seem difficult as the butter is cold, but don't worry it will finally get connected.
3. Slice the rhubarb into 1cm pieces and put them in a tart ovenproof dish (I used a ceramic one). Sprinkle them with the crumble and sugar.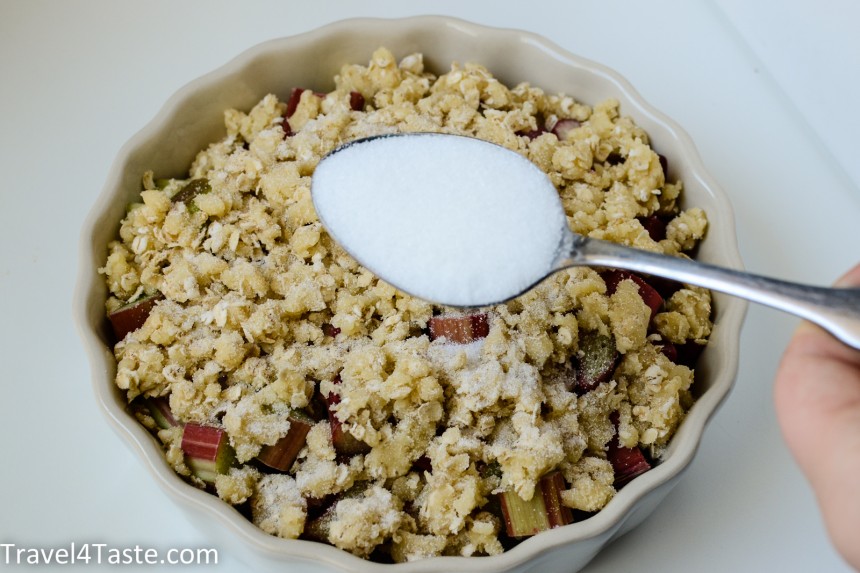 4. bake at 180′C for about 20-25min until the crumble is golden brown. 🙂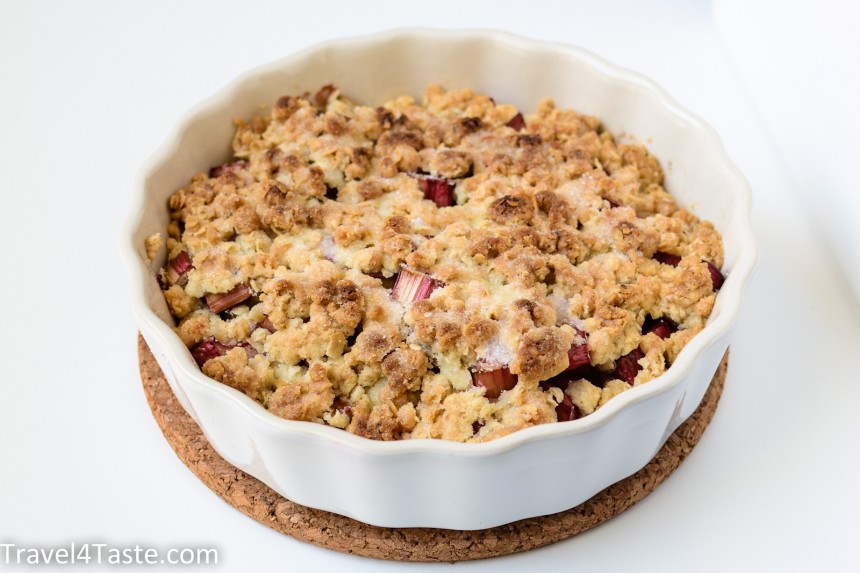 ---
---