The Watermelon Mojito is probably one of the most summery drinks. Delicious and very refreshing!

For 3 portions:
♥  450g watermelon without skin and seeds (3 cups of little pieces of melon)
♥  10 mint leaves
♥  lime juice from 1/2 lime
♥  100ml white rum (eg. Bacardi)
♥  2 tablespoons brown sugar
♥  5-6 ice cubes
1. Using a spoon remove 3 cups of little pieces of watermelon. Make sure there are no seeds left.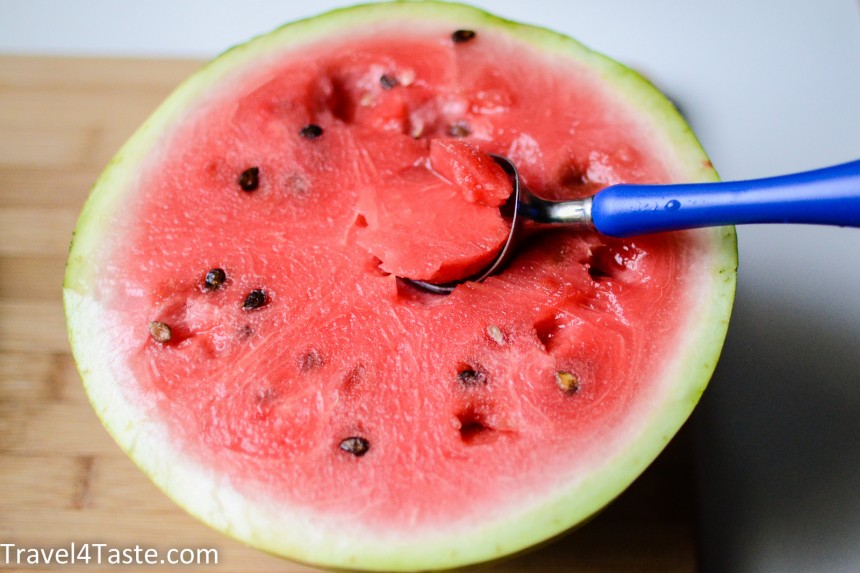 2. Add rum and blend it together.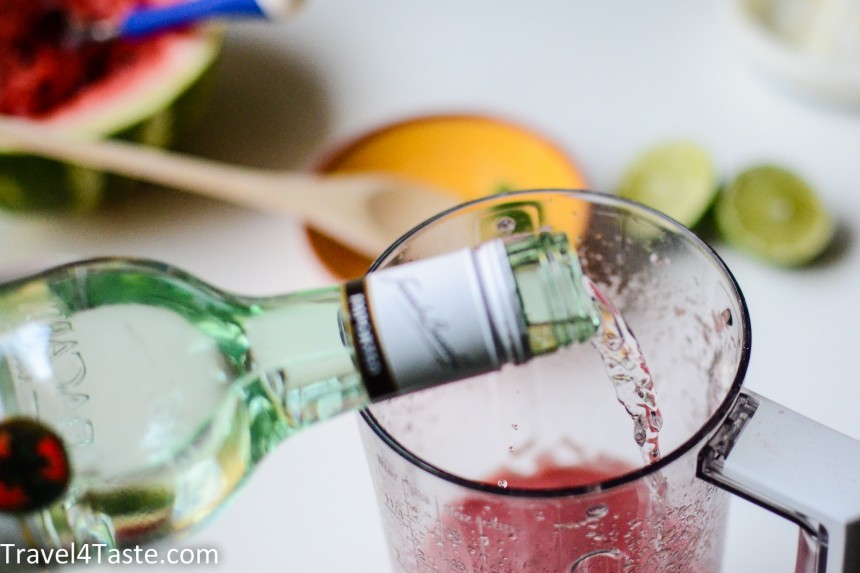 3. In a little bowl mix mint leaves, lime juice and brown sugar. Press it a bit with a wooden spoon so the mint releases its fragrance.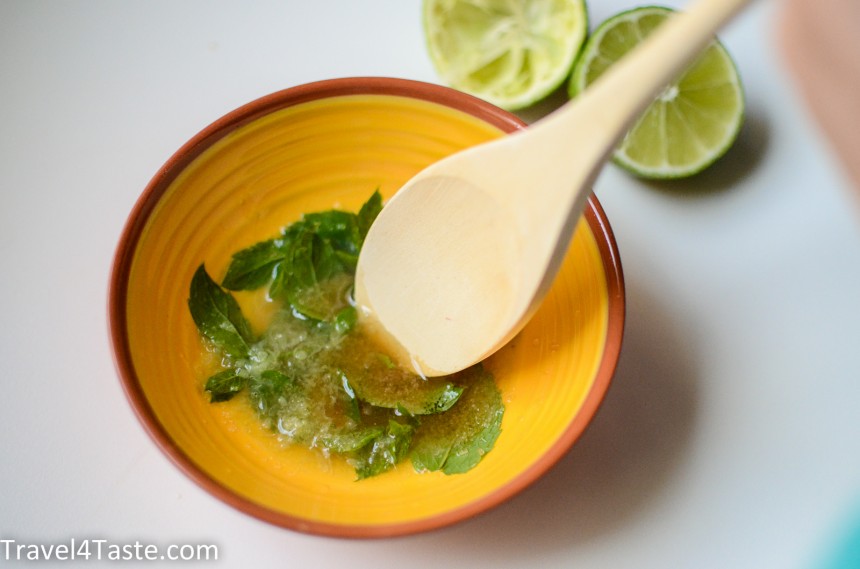 4. Add the lime & mint mix to the blended watermelon and stir it well.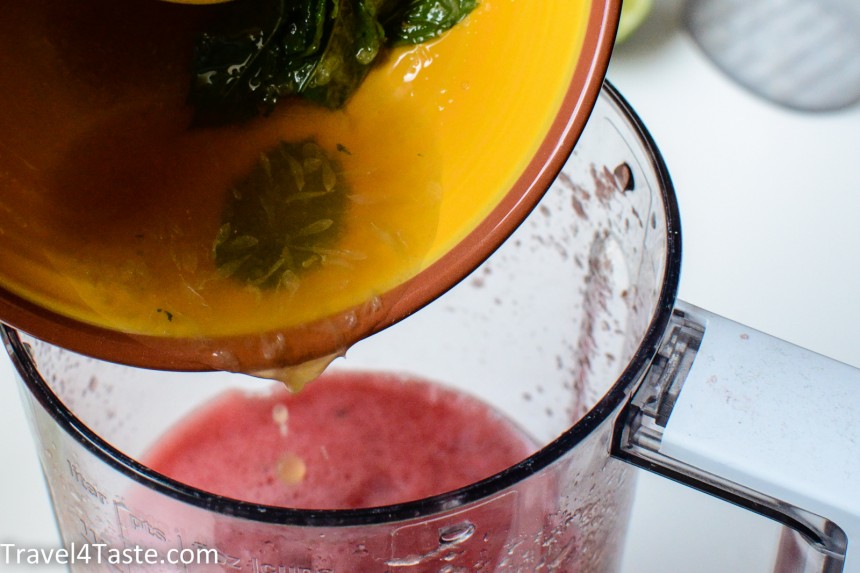 5. You can also add some crushed ice.
Enjoy