Tomato Soup with Rice

Autumn has definitely arrived. During these long, cold evenings we will be often looking for comfort in food. Warm, rich soup are perfect for this time of the year.
The tomato soup is my favorite one! Especially when colder days arrive I feel I could have it every day!
My mum makes it with an aromatic chicken broth and serves it with rice and a drop of cream. And I would love to share this recipe with you.
[facebooklike]
For 3 liter soup you will need:
♥  2 chicken legs (with thighs) around 600g
♥  4 little carrots
♥  big can of tomatoes (800g)
♥  1 celery stalk with leaves
♥  1 big onion
♥  1 tablespoon salt
♥  1/2 tablespoon freshly ground pepper
♥  10 grains allspice
♥  pinch of sugar (optional, if needed- depends on how sweet are your tomatoes)
♥  rice, cooked (here is how to cook rice)
♥  sour cream (optional)
1. Prepare the chicken broth. Pour 2,5-3L of water to a big pot. Add chicken, peeled carots and onions, celery. Bring to the boil and cook it covered on a medium heat for 2-3hours.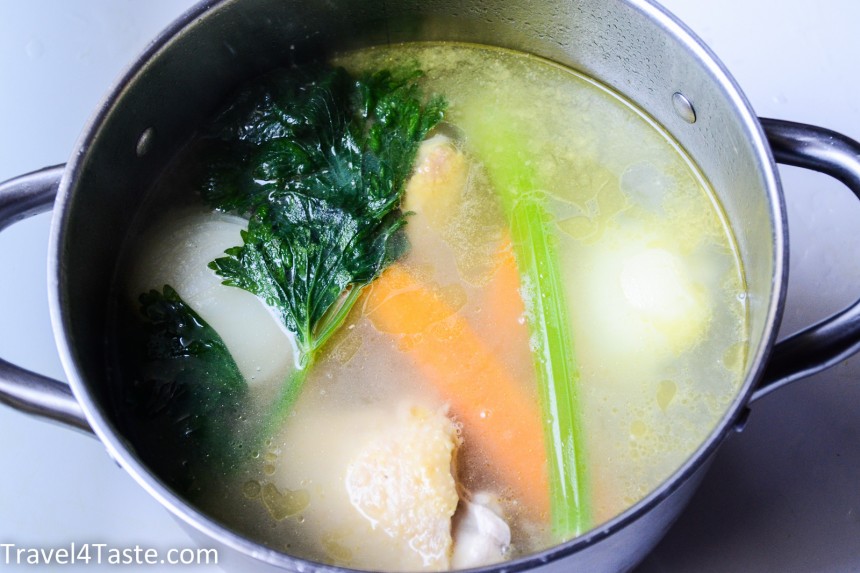 2. After 2-3h of cooking add blended tomatoes to the soup and again bring to the boil. Cook for another 20min. Add salt and pepper to taste.
3. Serve with rice (here is how to cook rice) and a tablespoon of sour cream. Enjoy! ♥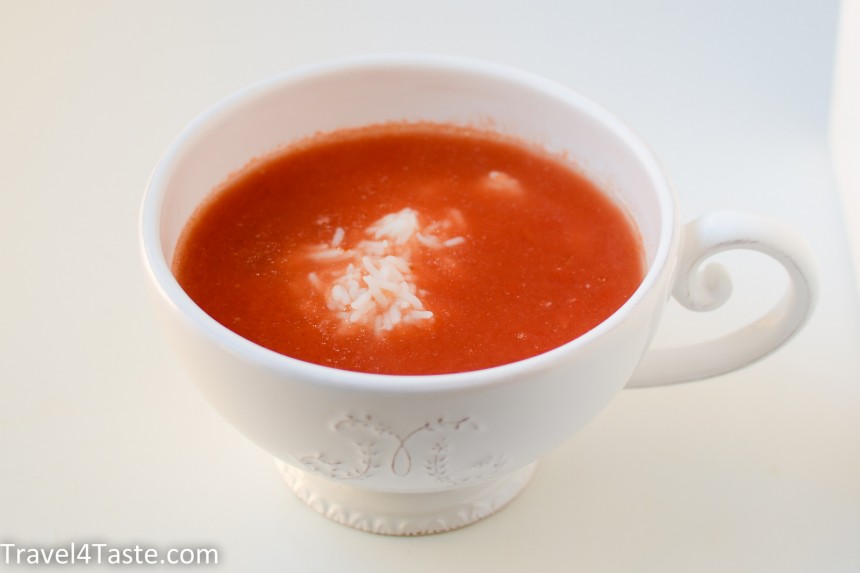 ---
---