Gingerbread Cookies (Snowflakes)

This is my favorite classic recipe for gingerbread cookies.
These little Christmas treats should be prepared at least two weeks in advance. The day of baking they are rather tough and they need some days of resting (if you can resist).
My secret ingredient is the homemade spice mix that makes them amazingly aromatic!
Here are the proportions of ingredients:
♥  500g flour
♥  350g honey
♥  150g butter
♥  1 eggs
♥  2 tablespoons homemade vanilla sugar
♥  4 teaspoons homemade gingerbread spices
♥  2 teaspoons cocoa powder
♥  1 teaspoon baking powder
1. In a big bowl mix flour, egg, honey, spices, cocoa powder and baking powder.
2. In a little saucepan melt butter. Add it to the cookie batter.
3. Mix well all ingredients and leave the dough for at least 20min in a cold place. After this time dough will get thicker and less sticky.
4. Portion by portion roll the dough out (it should be 3-5mm thick) and cut out your favorite shapes. If after cooling down the dough is still too sticky you might add a tiny little bit of flour.
5. Bake at 180'C for about 10min. Cookies should get a little bit darker. You can decorate your gingerbread cookies with icing.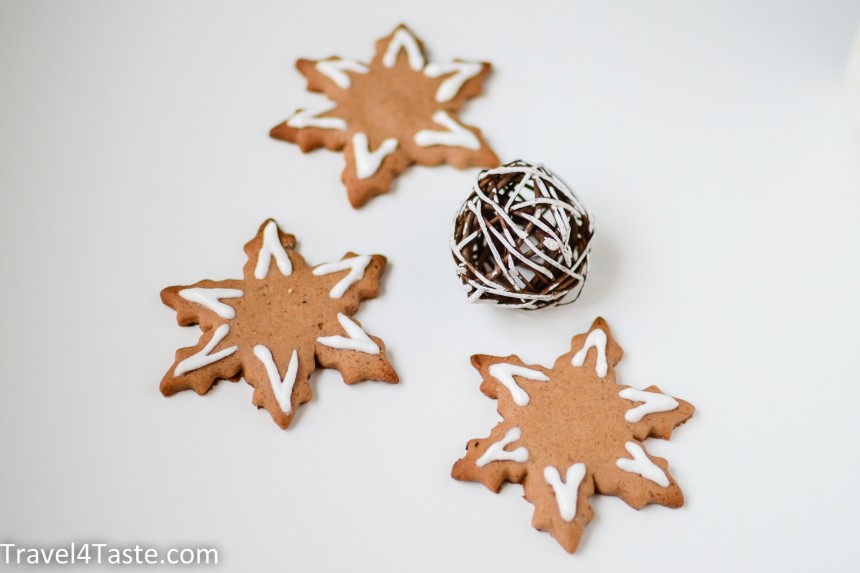 ---
---