Nectarines baked with Feta Cheese & Thyme

It is one of these dishes that takes minimum of work although the result is mind blowing! ♥
Baked sweet nectarines are extremely aromatic and go wonderfully with the salty feta cheese. Add a touch of acidulous balsamic vinegar & sweet agave syrup and finish with some fresh thyme. Smells, tastes and looks delightful!
[facebooklike]
For 1 portion you will need:
♥  1 nectarine
♥  1 tablespoon feta cheese
♥  2 teaspoons balsamic vinegar
♥  2 teaspoons agave syrup
♥  fresh thyme
1. Cut the nectarine in half and remove the stone. Put it into a oven proof dish.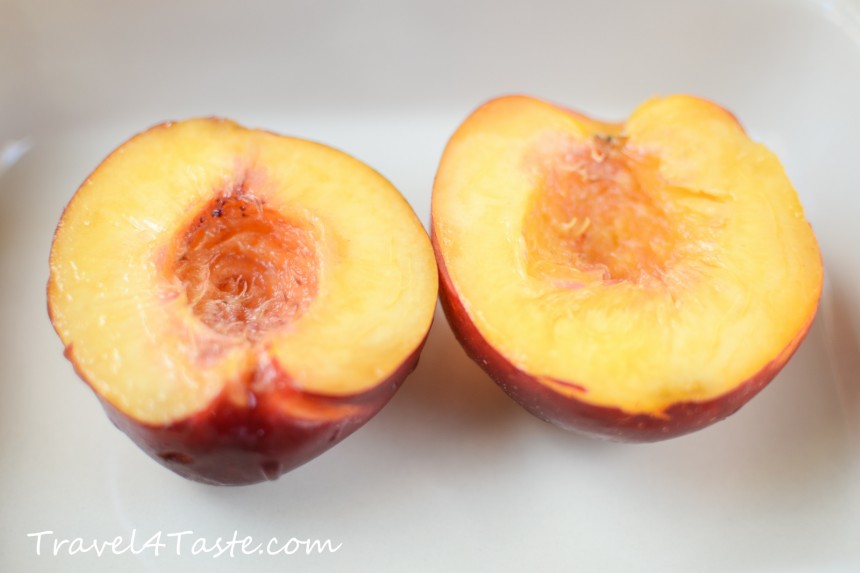 2. Chop the thyme and combine it with feta cheese.
3. Top the nectarine with the cheese & thyme mix. Sprinkle it with vinegar and agave syrup.
4. Bake for around 15min at 180'C. The cheese should turn golden brown. It is best still hot. Enjoy! ♥
---
---