Tartlets with Vanilla Pudding Cream & Fruits

This dessert is quick & easy to prepare yet the result is extremely impressive!
Crispy butter cups filled with vanilla pudding cream and beautifully decorated with fresh fruits of your choice. Delicious!
[facebooklike]
For 4 tartlets you will need:
♥  200ml milk
♥  80g butter (soft, at room temperature)
♥  1 tablespoon potato starch
♥  2-3 tablespoons of homemade vanilla sugar
♥  fruits for decoration (I used: figs, raspberries & redcurrant)
For the dough:
♥  75g flour (125ml)
♥  35g butter
♥  1 egg yellow
1. Start with preparing the pudding. Mix the milk with sugar and  potato starch and slowly bring to boil while stirring all the time. As soon it start to bubble remove it from the stove. Cool it down.
2.  Here are step by step instructions how to prepare the tartlets.
3. Now, let's finish with the cream. Beat the soft butter. Very slowly (spoon by spoon) add the cold pudding in it while beating all the time.
4. Decorate the tartlets with the cream and then with some fruits.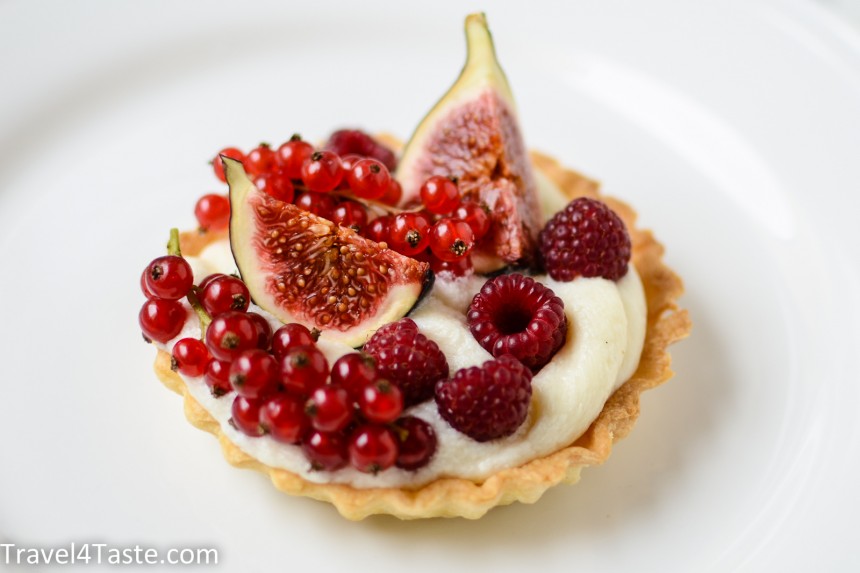 Enjoy! ♥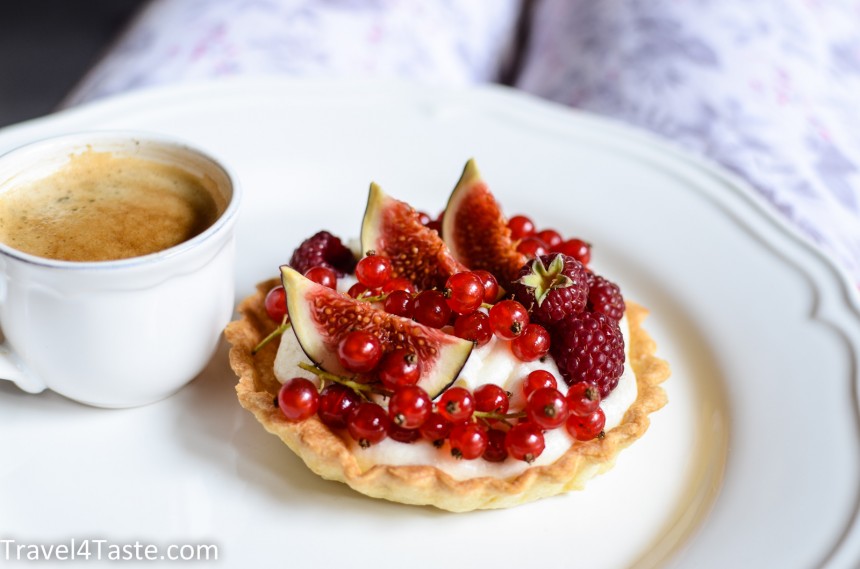 ---
---