Asparagus Tempura

Asparagus is one of my favorite spring vegetables. It makes everything delicious!
After presenting you several of my best recipes (Omelette, Pizza with asparagus, Asparagus with garlic and parmesan or with French Hollandaise sauce) it is time for the Tempura asparagus! 🙂
It is the same batter that I use for my Tempura shrimps. It is the most crunchy I have ever tried. The hot chilli paste makes it slightly spicy!
[facebooklike]
You will need (over 200mL of tempura):
♥ 100g flour
♥ 1/2 tablespoon cornstarch
♥ 1/2 teaspoon baking powder (or baking soda)
♥ 2 pinch of salt
♥ 1 tablespoon soy sauce
♥ 1 egg yellow
♥ lemon juice from 1/2 lemon
♥ a bit less than 200mL of cold water
♥ 1/2 teaspoon hot chilli paste/puree (or more or less- depending on how hot you like it!)
♥ oil for frying
♥ cooked shrimps
♥ spicy sauce
1. In a measuring cup (at least 200mL) mix: chili paste, lemon juice and soy sauce. Add cold water to have 200mL liquid.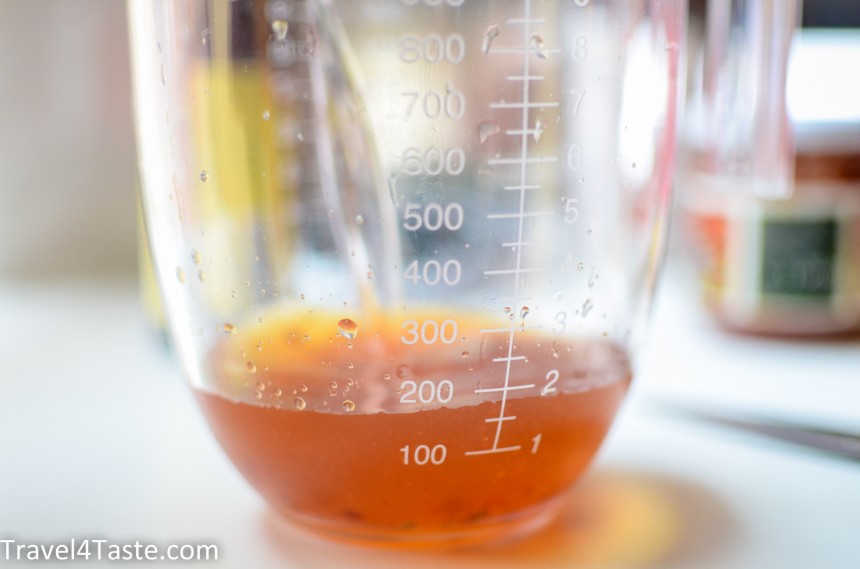 2. In another bowl (I use a 0.5L cup) mix flour, cornstarch, baking powder and egg yellow. Then slowly add the liquid ingredients while stirring all the time. You should get a pancake- like dough.
3. Wash and dry the row asparagus. Cut their ends (the wooden parts).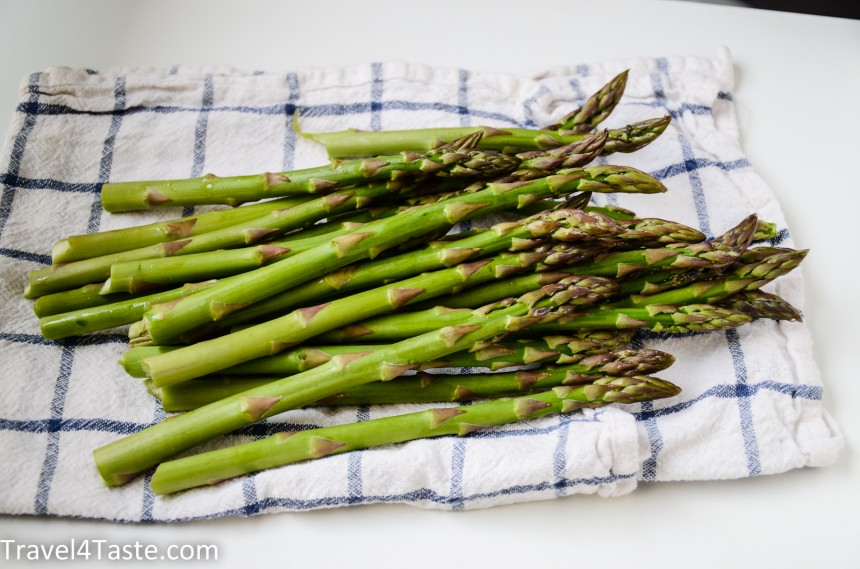 4. Dip them in the batter. The most practical way is to use a long dish where asparagus will fit.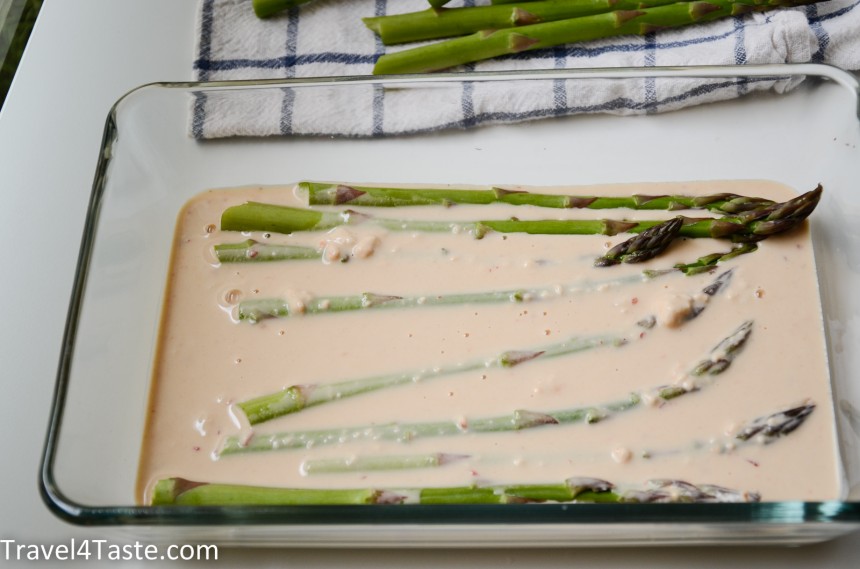 5. Fry them on deep oil. Around 1-2 min each side.
Enjoy! You can serve it with the light garlic yogurt dip.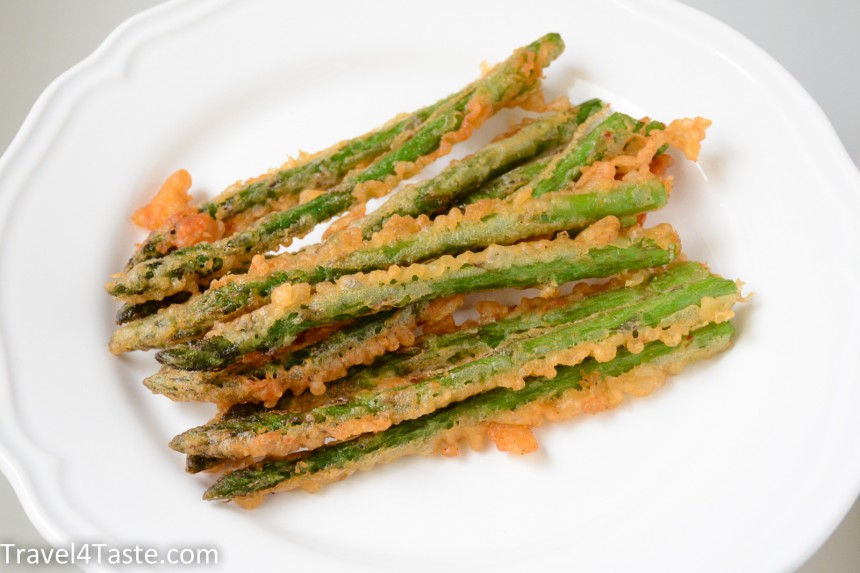 ---
---