I definitely think that we should express love to eachother everyday (and not only on special occasion!). However, with my boyfriend, we celebrate the Valentine's day with "romantic food". Heart shaped, red or pink & afrodizyak treats are what we search for on the 14th of February! :p
Here I would like to give you some inspirations for romantic desserts, breakfasts and dinners. Just CLICK on the picture to get to the recipe.
Follow us on Facebook & Instagram
DESSERTS:
♥  Mi-cuit au chocolat with Raspberries!
A perfect treat for Chocoholic Lovers. This recipe takes ONLY 20min (with baking!).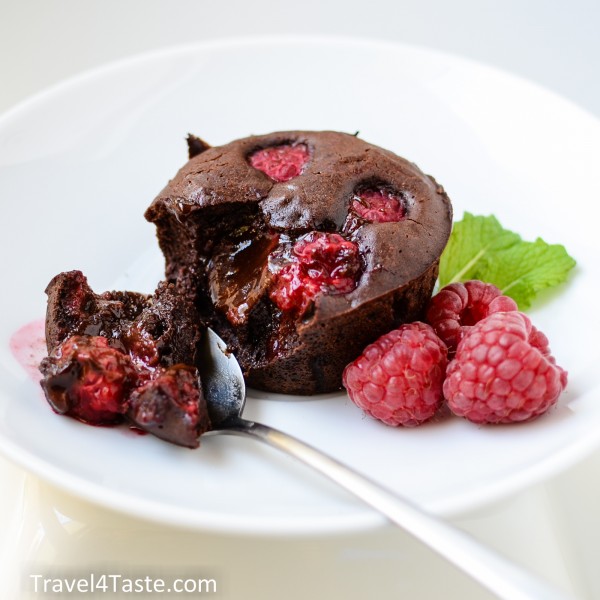 ♥  Heart Shaped Little Cakes with Jelly Fruits
Those little cakes are really light, sweet and fruity!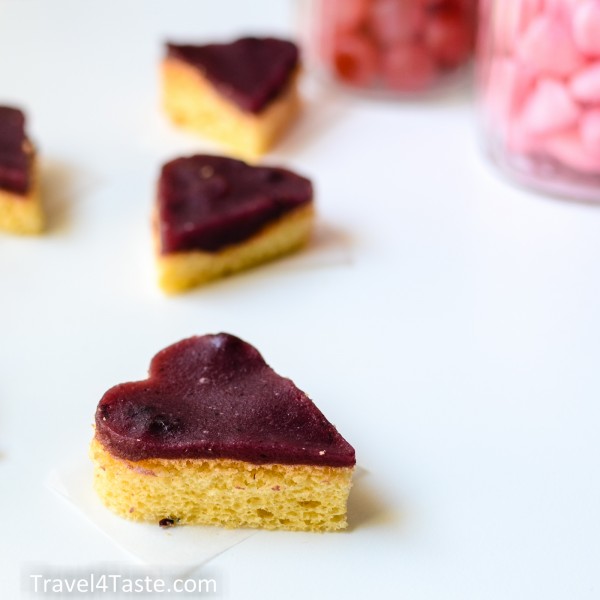 ♥  Tartlets with Vanilla Pudding Cream & Fruits
Crispy butter cups filled with vanilla pudding cream and beautifully decorated with fresh fruits of your choice. Delicious!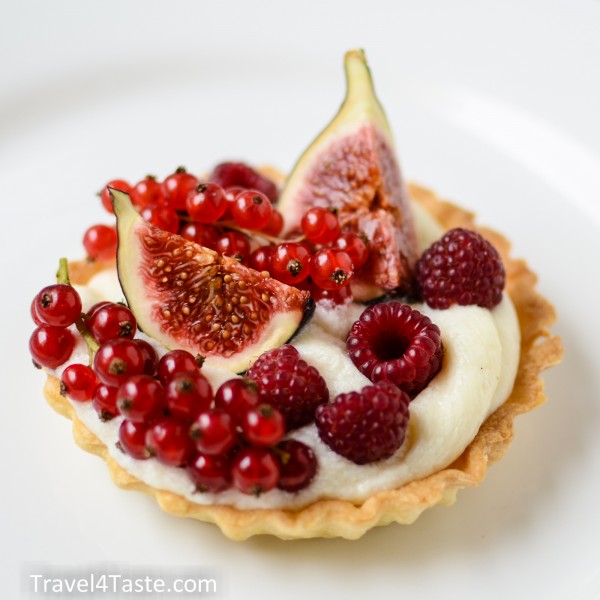 BREAKFASTS:
♥ Strawberry Pancakes
These, served in bad, will melt the heart of every girl!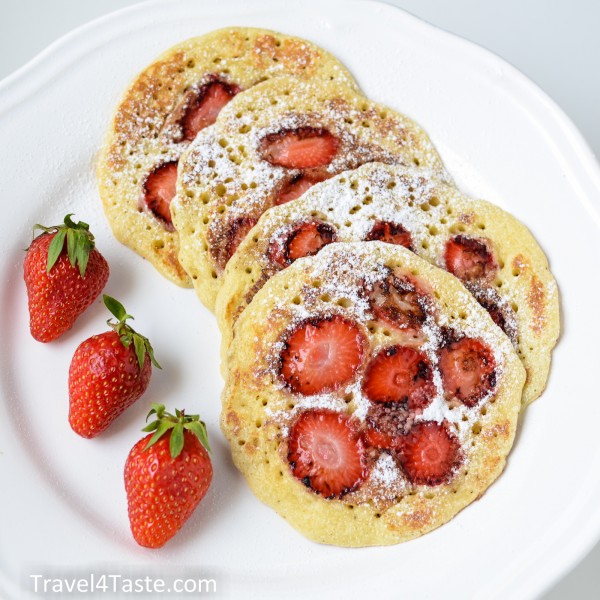 ♥  Asparagus with Poached Eggs
I love the combination of the intense taste of green asparagus fried with garlic and soft and creamy poached eggs.  All of it sprinkled with few drops of lemony hollandaise sauce. Paradise!
DINNERS:
♥  Pink Spaghetti with dried Plums & Red Onion
You will just need 20 min, a red onion, few dried plums, few capers and a handful of seeds. However the result is really interesting!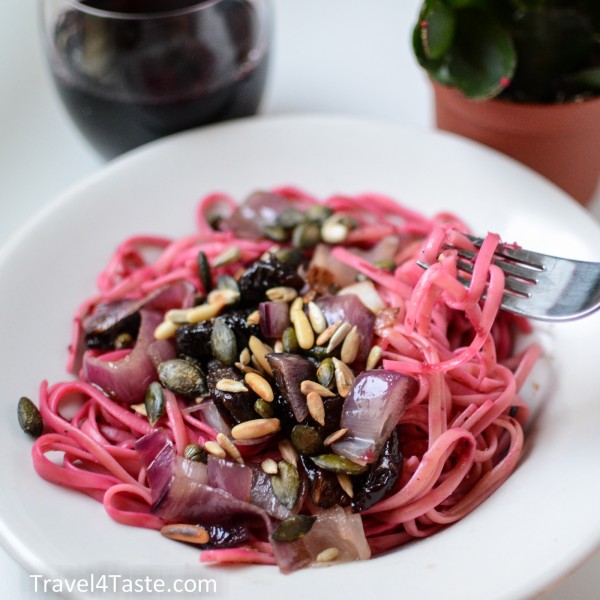 ♥ Duck with Port Wine & Raspberries
Sweet Port Wine + Acidulous Raspberries + Duck = Delicious and Sexy Dish!